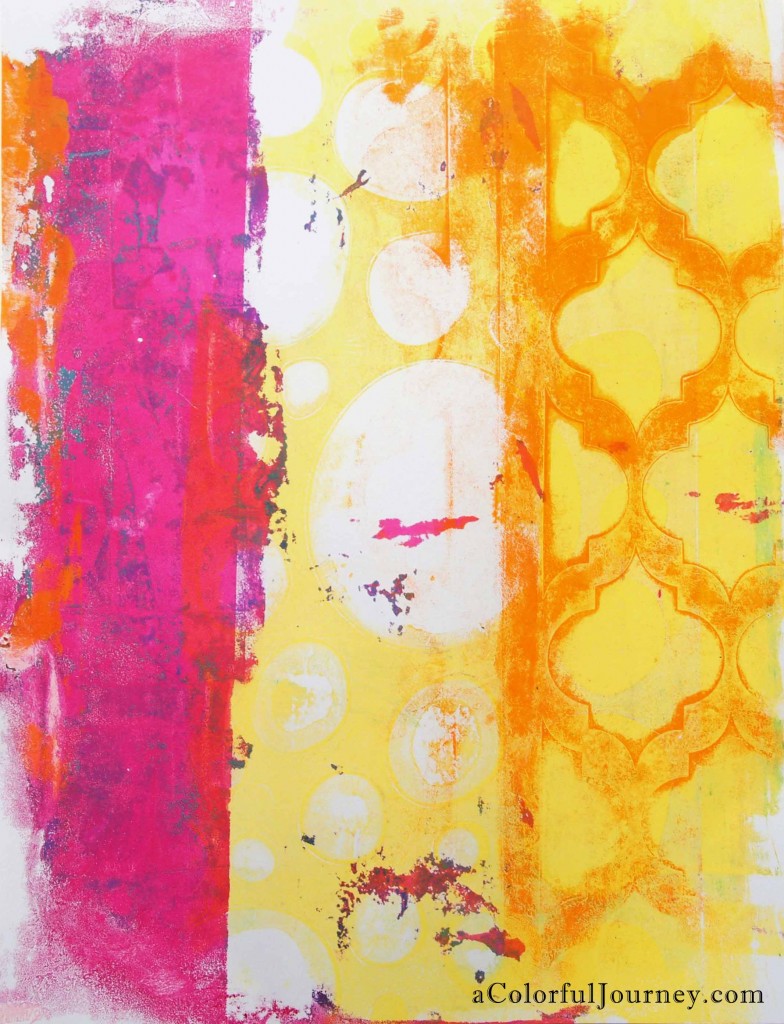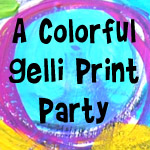 Welcome to day 2 of A Colorful Gelli Print Party!  My family has come to accept the fact that I have abandoned them for the Gelli Plate
this week.  Truthfully, the teenagers are not too upset to be left alone and I wasn't really going to do much housework this week anyway…
When you push your paper onto the Gelli Plate
you don't have to push the entire paper down.  You can be very selective!  On some prints I will only press half the paper down or just a bit of the edge depending on where I want the color to go.
I keep my in progress prints near by.  I will pull as much paint off the Gelli Plate as possible with ghost print after ghost print.   I often have no idea how they will be used but I keep a stack in arms reach!  In this video you will see me use several of these prints as I use Donna Downey's potholes stencil and Michelle Ward's Marrakesh stencil .
The pink was a ghost print from another day.  I only pressed part of the paper into the pink.  Yellow was added to the entire page.
On the right, orange was added to the entire page.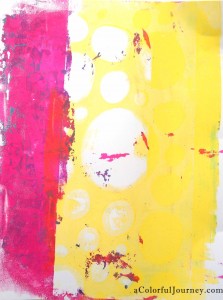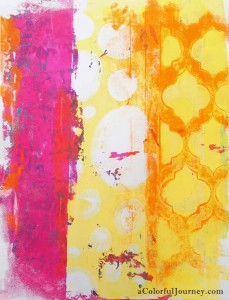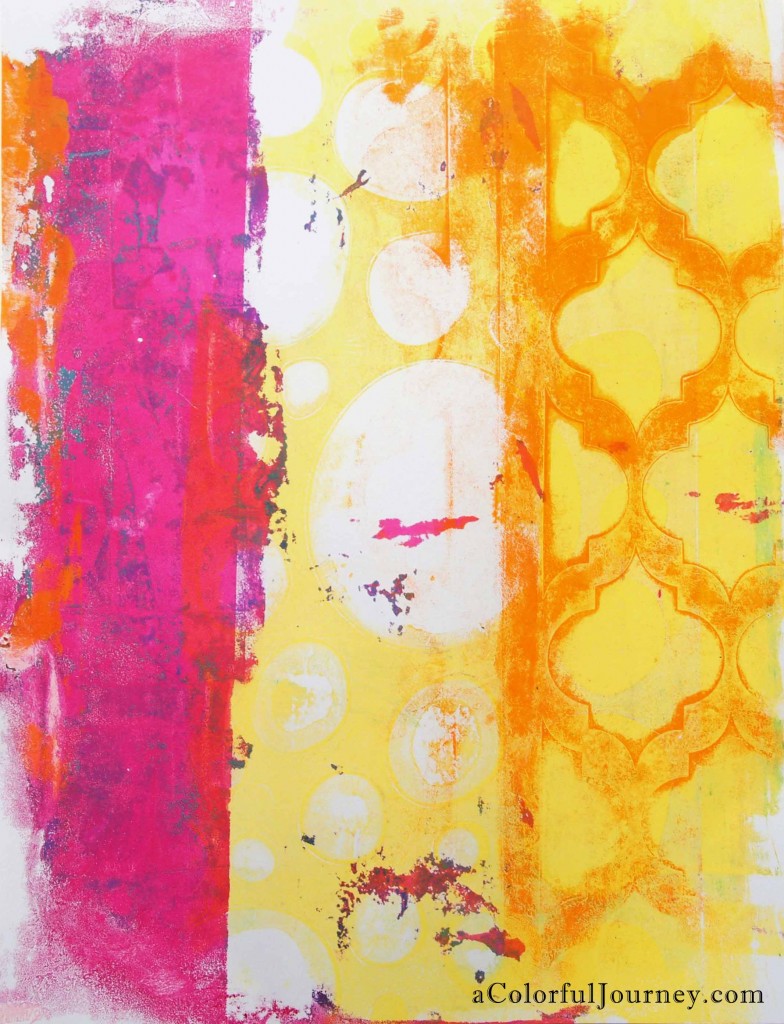 Same color order as the paper above but this time I only pressed part of the paper into the orange.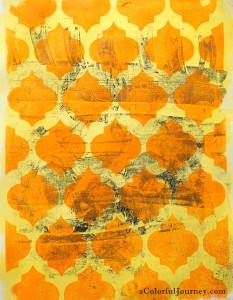 Save your uglies!  The yellow and black layers really did not look good to me so I added the orange on top and suddenly, I like it!  You never know what will happen with the Gelli plate…This print is not finished but I am beginning to like it!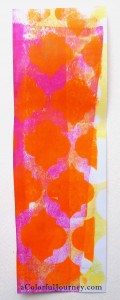 This was  a plain piece of card stock just sitting on my counter.  It was within my arms reach so I nabbed it for using up paint.  Now it is calling to me to become part of an art journal!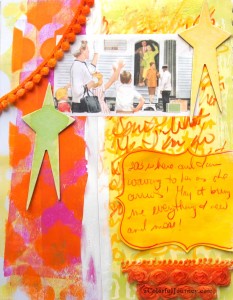 Here's the journal page!
So now it is your turn to share any of your Gelli creations from prints to finished projects!
Link up your Gelli Plate blog posts, flickr page, YouTube videos – it is all welcome!  New posts or recent posts are welcome!
Add a link back to the party so others can join us too!
Leave a comment on at least 2 other links from the party.  You know how wonderful kind comments encourage us creative types!
Participate as many times as you want- just be sure it relates to the Gelli Plate.  If you notice your link deleted it is because it didn't have a thing to do with the Gelli plate and that is what we're celebrating here!