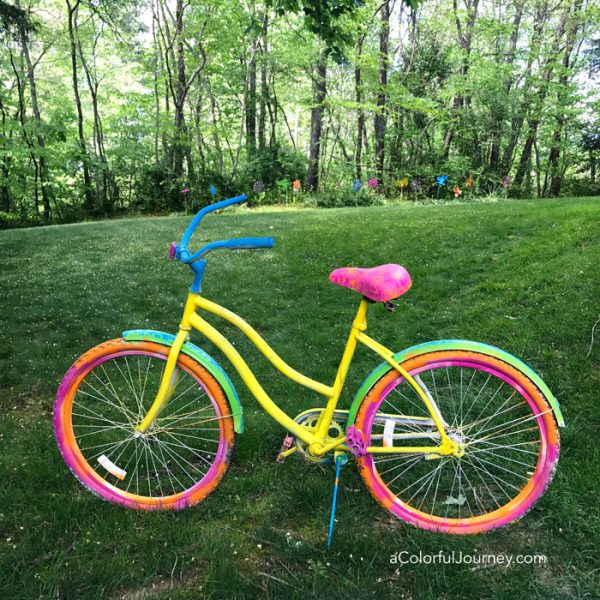 When my favorite bike began to fall apart, I decided to add a touch of color and pattern to it.  Actually, I rainbowized it. Now the spray painted and stenciled bike sits outside my studio year round.
As long as I had everything out, I had to dress up the garden statues too with some spray paint and the Stars Inspired by Matisse stencil.
She is one of my favorites simply because she only says yes…watch her head bobble in the video!
What spray paint did I use for this play?  Liquitex spray paints  -love their colors and the water clean up!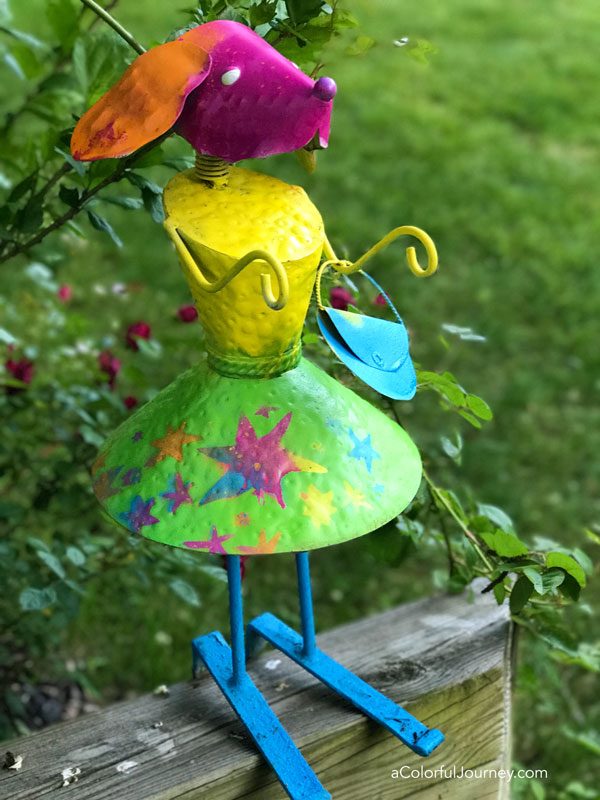 Now you know how I keep the outdoors and my garden colorful even if I have a brown thumb when it comes to plants!
Here are the supplies I used. Some of these links are affiliate links which means I get a small percentage. It doesn't cost you anything extra and it helps keep the free tutorials coming!