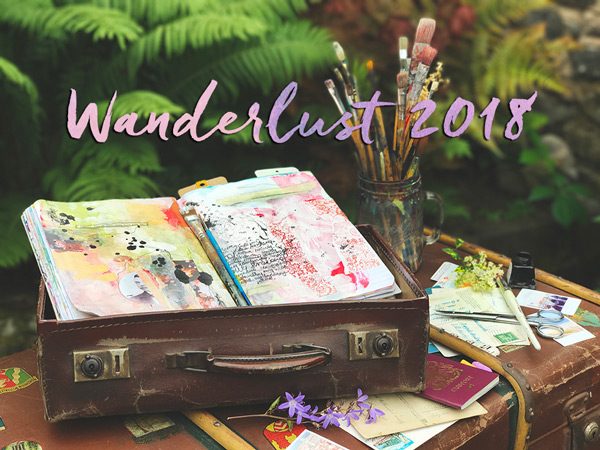 Honored to be a guest teacher for Wanderlust 2018! What is Wanderlust? It's a year long creative journey with 26 teachers, a new video every week, and more to spark your creativity as you enjoy the process of making art.
Come and be a part of the supportive, helpful, inspiring, and motivating Wanderlust Community plus get the bonuses!

Buy Wanderlust 2018 before 31st December 2017 and save 20%!
Early Bird Price – £79! (regular price £99)
Details and registration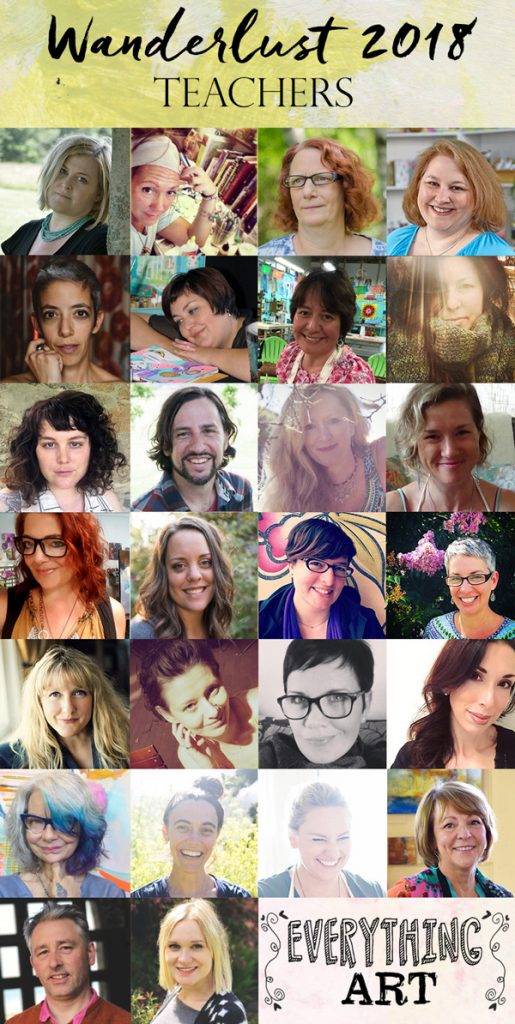 What's included in Wanderlust 2018?
four different, never published before, full-length (30mins to 2h!), high quality videos each month that you can download and keep forever – in total 50 videos!
a printable handout (PDF) with Guest Teachers' and Kasia's lessons.
Mini Art Jar from Eliza Trojanowska – every four weeks
a monthly set of 10% discount codes from top retail partners
a monthly collection of Activities including games, discussion and challenges with prizes from our Sponsors
a video introduction to the Community by Jamie Avery – available now
"Basics of Art Journaling" video lesson by Kasia Avery – available now
"Get ready for Wanderlust 2018" video lesson by Kasia Avery – available now
"Composition Building & Colours" video lesson by Kasia Avery – available now
But that's not all! If you sign up at the Early Bird Price you will also get straight away:
An exclusive printable "Eliza's Collage Collection" from Eliza Trojanowska.
A bonus full-length lesson from Kasia Avery – "Dynamic Paper Painting"

Buy Wanderlust 2018 before 31st December 2017 and save 20%!
Early Bird Price – £79! (regular price £99)
Details and registration