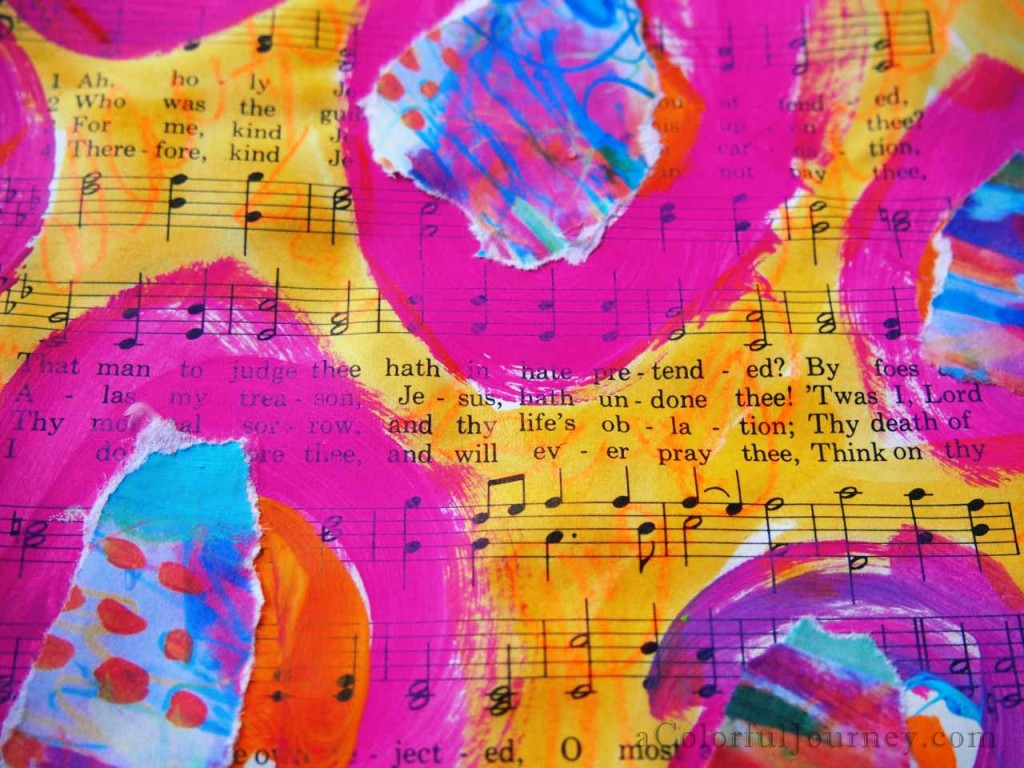 I was spinning my wheels, not really going anywhere artistically today.  Ever have those days?  Well, it all changed when  I started ripping things up!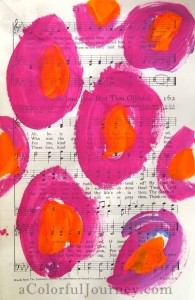 Many moons ago I had extra paint on my palette and brushes so I made circles on a piece of ephemera.  Then it went onto the pile of papers I have randomly smudged and smeared. It sat there for weeks, until today.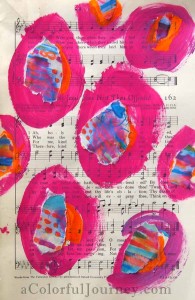 I was feeling stuck so I ripped up papers I had laying around on the counter. I had been playing around with the latest spark of art-spiration so I knew I could print out as many as I wanted/needed- no fear in ripping then! A Spark of Art-spiraiton is a printable spark that  goes out to my newsletter subscribers- you can sign up here).
Once I had the gel medium out to glue my ripped paper I was no longer spinning my wheels and the art journal page began to come together.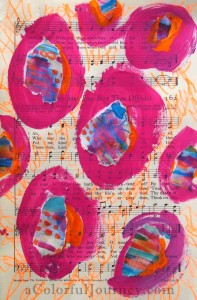 A neon orange colored pencil was used for some illegible journaling.  Apparently, round wheel like things are on my mind since I was drawn to the circles…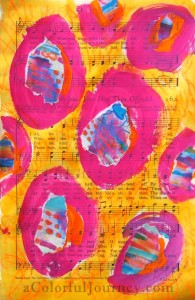 I was missing the orange I covered up with the torn paper so I added some Twinkling H2O's.  Shimmer is always good!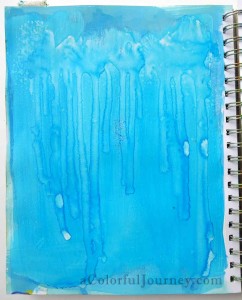 I searched through my art journal to find a background that made me happy.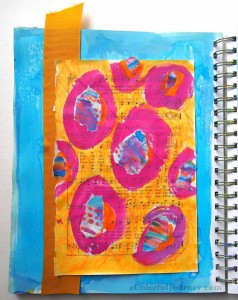 Layering ribbon I saved from the packaging of something or other.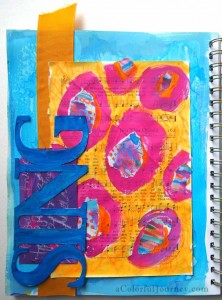 A painted tag and the title (cut on my Silhouette) felt right but not finished.  Something more was needed…a big chipboard butterfly that I had colored some time ago for another project (but never used).
What sparks your creativity when you are having one of those "spinning your wheels" kind of a day?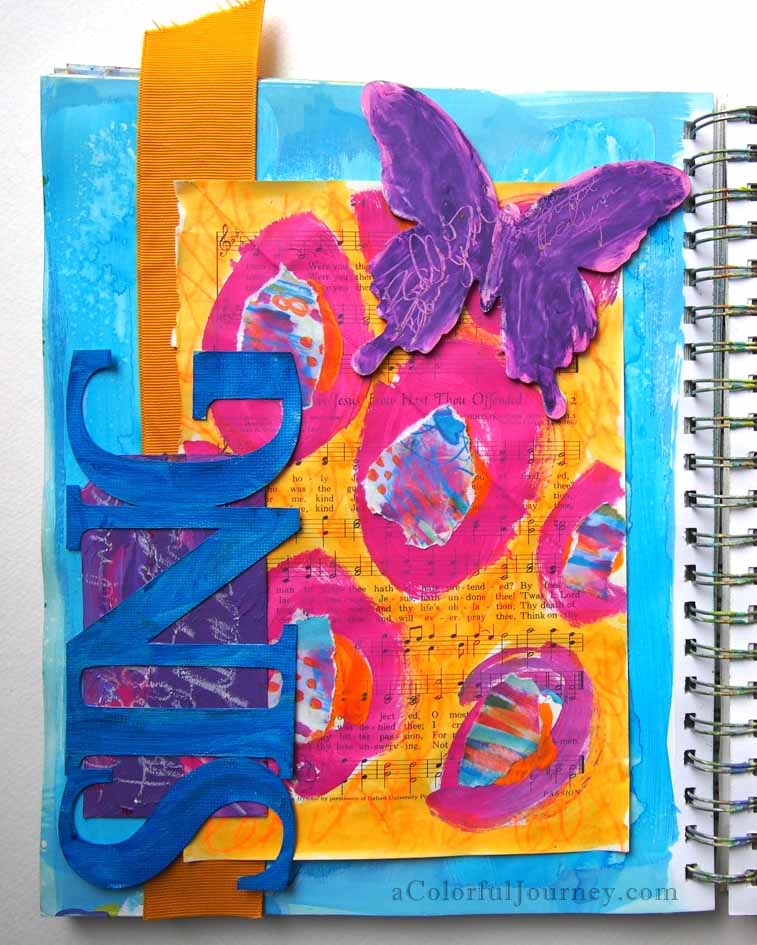 Linking up to Be An Inspiration, Make It Monday, Mandarin Orange Monday, Inspire Me Monday, Create Daily, Glue It on Tuesday and Creative Every Day.