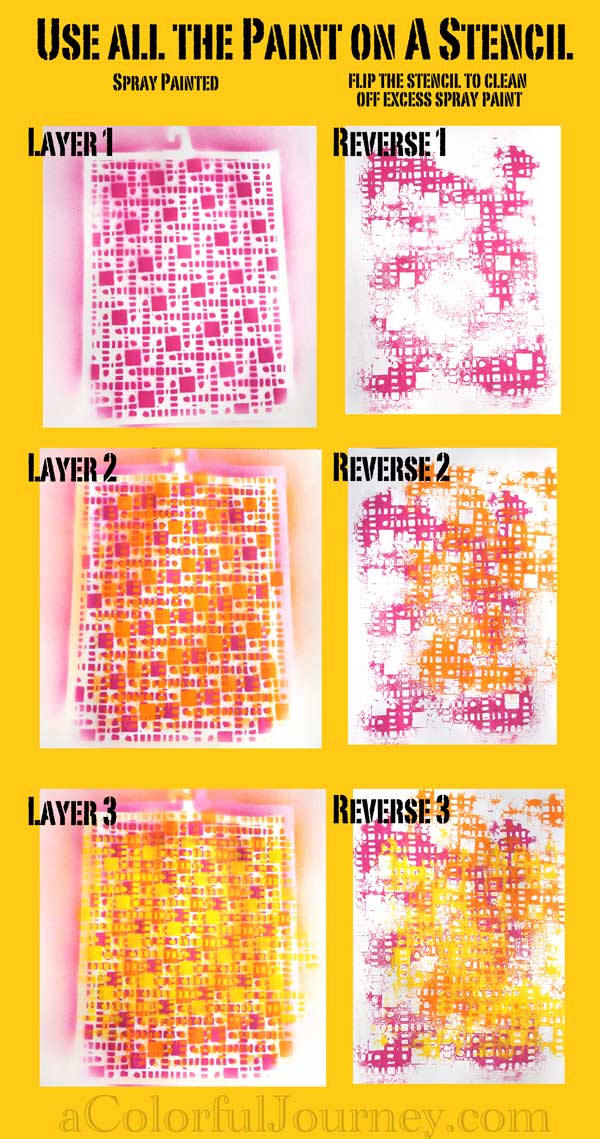 Like interesting people, interesting patterns have lots of layers.  Using every drop of spray paint on the stencil gave me 2 very different looks from one stencil as the layers built up.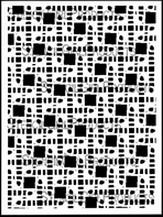 Immediately after generously spraying the Crossword stencil  with Liquitex spray paint I picked up the stencil and flipped it over onto another piece of paper for the ghost image.  I added each layer randomly so that nothing would line up.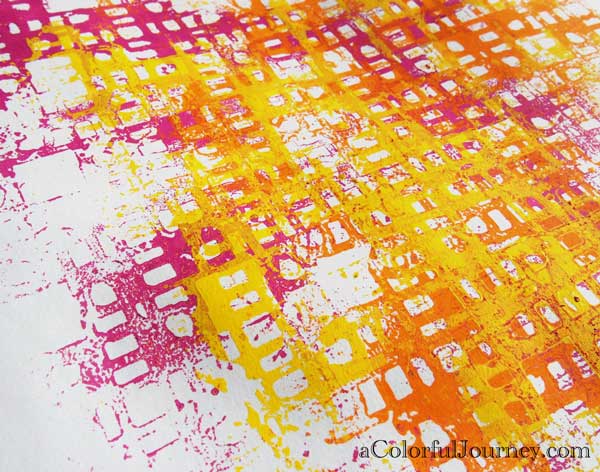 Here's a close up of the reverse or ghost print with all 3 layers built up.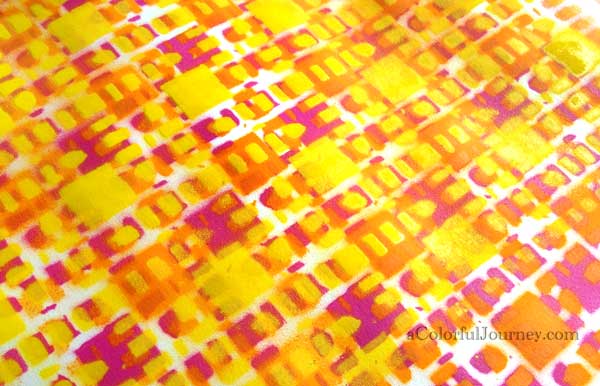 The pattern from layering the stencil with all 3 layers built up.
I spent an afternoon playing in the sun with spray paints and can't wait to do it again!  Time seemed to stand still and I let myself get lost in the color and play.  I just couldn't stop…okay…I could have but didn't want to stop.  I gave into the addiction of spray painting.
I'd love to know what supply/tools you play with that should be labeled as creatively addictive?