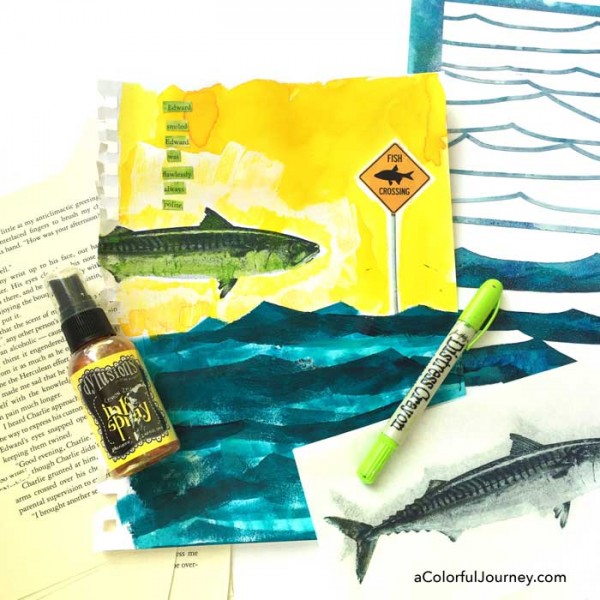 This silly art journal page was a complete surprise to me.  Why the surprise?  I had no plan when I started so I had no idea where it was going to end up.
It all started with the waves, created with this month's StencilClub stencils that I designed for StencilGirl.  This was just me dreaming of my feet in the warm sand and snorkeling at my favorite beach instead of being land locked this summer.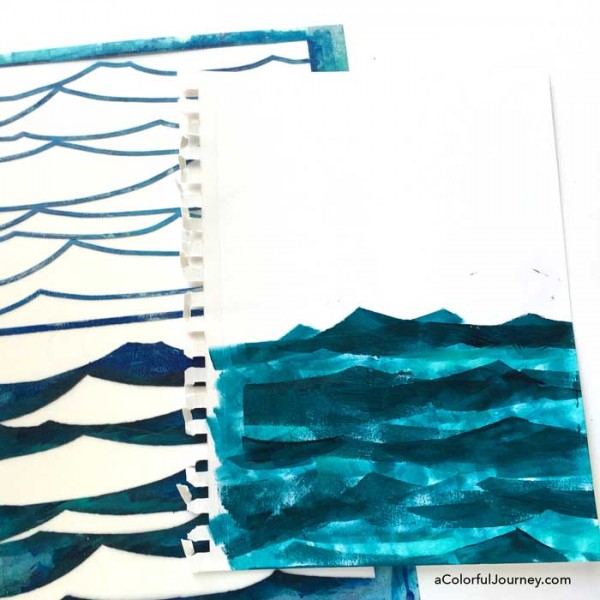 When I think oceans, I think about snorkeling.  I used a silly fish crossing sign from a digital kit from  Tumble Fish Studio at Mischief Circus and some Craft Attitude.  If you're new to Craft Attitude, you can how it works in this video.
Naturally, there had to be a fish.  This is courtesy of a napkin I glued down with some matte medium.
I did a rather sloppy job with the matte medium because it dries clear and this is a white page so it wouldn't matter one bit.  Why be careful when you can be carefree!  And yes…that will come back to "haunt"me as an Oops (Outstanding Opportunity Presenting Suddenly) soon.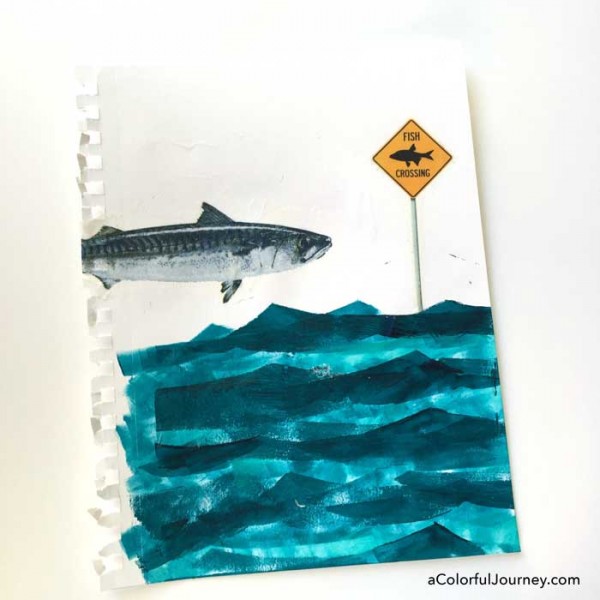 Once the fish was dry, I grabbed a Distress crayon to turn him green.  It was a wonderfully bright color…but I needed more color.  There was way too much white space here for me.
So turned to my Dylusions spray inks.  I didn't spray them because I didn't want it everywhere.  In order to control where it went, I grabbed a paint brush to apply it.
That is when the Oops appeared.  In the Instagram video below you can see the moment I realized what had happened.  OOPS!  While you're there- hit that follow button- because there are things I seem to only share there!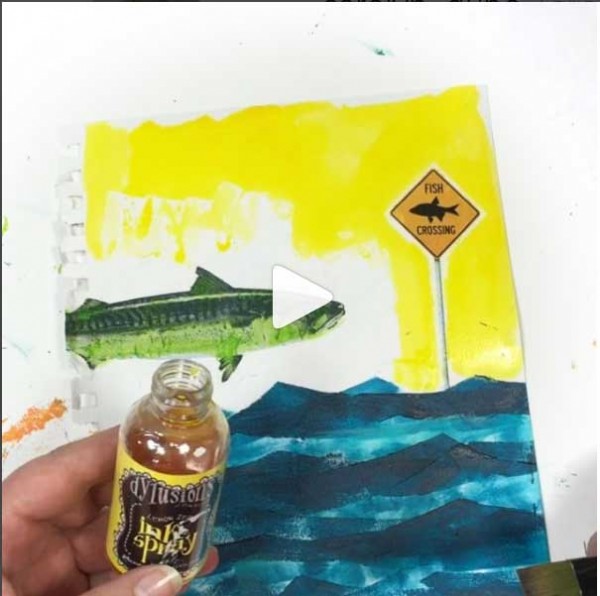 As usual, an Oops is really an opportunity I hadn't considered, and in the end, I love how the page dried with the ink on the matte medium.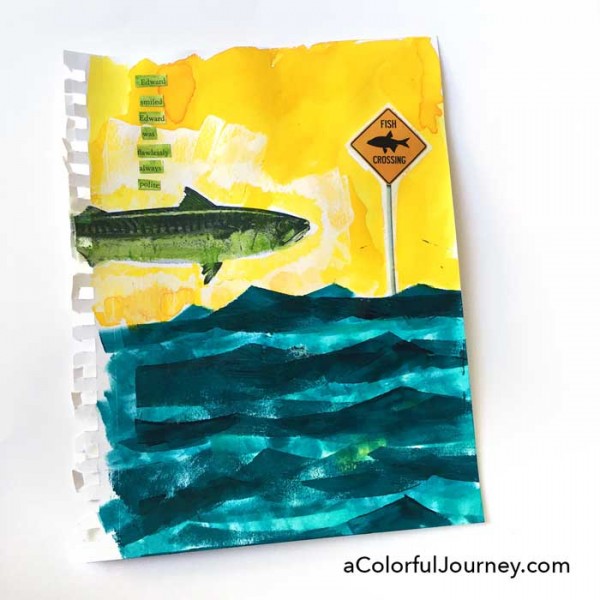 This was a silly page from the start.  So don't expect anything serious or meaningful in the words I glued on.  "Edward smiled. Edward was always flawlessly polite." Thank you Edward for a fun afternoon of art play!
Here are the supplies I used. Some of these links are affiliate links which means I get a small percentage. It doesn't cost you anything extra and you are helping me keep this blog and my videos ad free! Thank you- I don't like ads any more than you do!