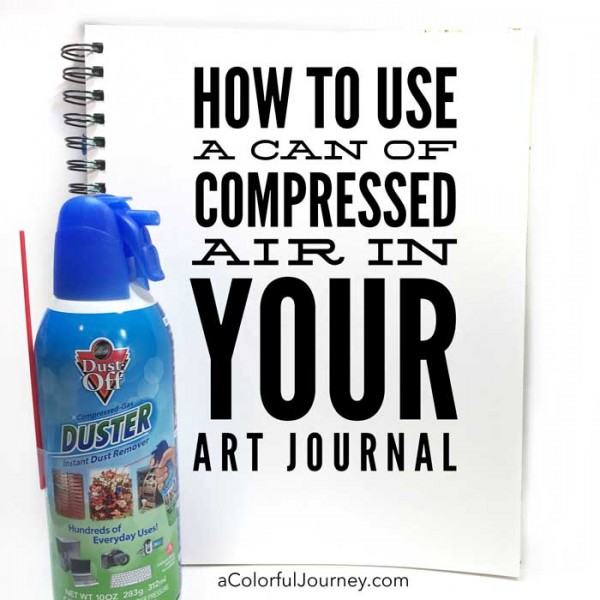 It turns out that I have been using a cleaning product without even realizing it!  Compressed air is sold as a way of removing dust.  Never fear, I am not going to use it for cleaning. I am going to use it for art journaling in this week's Let's Play video.
Once again, an Oops (Outstanding Opportunity Presenting Suddenly) shifted my plan!  See how one little "mistake" made a huge change in the video!
How does this help me play? There is no wrong way to do this so the pressure is off! After all there is no "right" way to use compressed air in an art journal!
Watch How to use compressed air in your art journal on YouTube.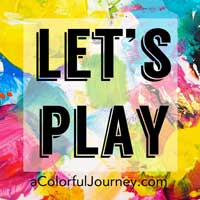 What is Let's Play?  It's all about rediscovering the ability to play. Each month I share a specific strategy that helped me ditch the stress and rediscover how to play. You can see all the previous ones here.  Each month has a theme, and this month's theme is turning non art supplies into art supplies.
Giveaway! This month's giveaway is a $50 gift certificate to Dick Blick! Leave a comment to be entered -details at the end of this post.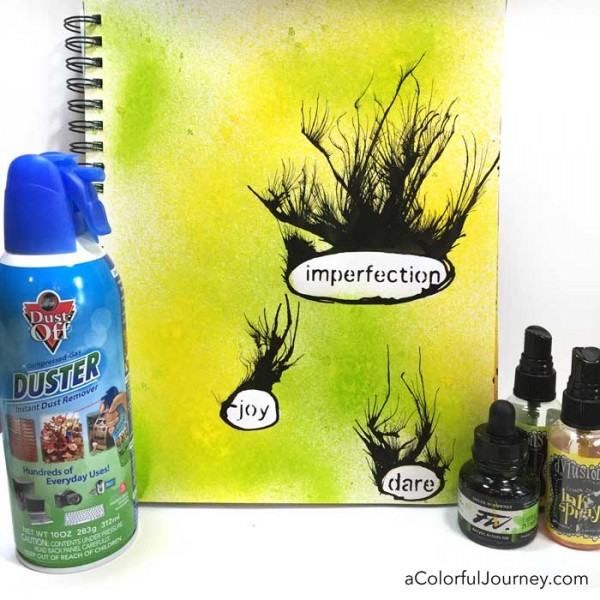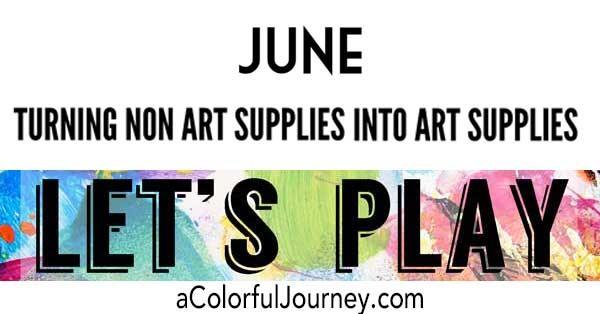 Want to see more Let's Play videos? You can find all the weekly posts here.
Sharing your play:   Why Facebook?  I've listened to your feedback about how and where you'd like to share your play.   Instead of the link party as in previous months, we're sharing it in the Facebook group called A Colorful Place to Play.
Monthly giveaways:  Just leave comment on any (and all if you'd like more chances) of the weekly Let's Play blog posts to be entered and one winner each month will be chosen by random.org.  Want more chances to win a $50 gift certificate to DickBlick.com?  Pin any of the images from the page or share about it on Facebook- then come back and leave a comment telling me what you did and you can have more chances to win! Giveaway closes the Sunday, July 3rd at 11 pm EST and the winner will announced on the blog the following Monday.
Here are the supplies I used. Some of these links are affiliate links which means I get a small percentage. It doesn't cost you anything extra and you are helping me keep this blog and my videos ad free! Thank you- I don't like ads any more than you do!