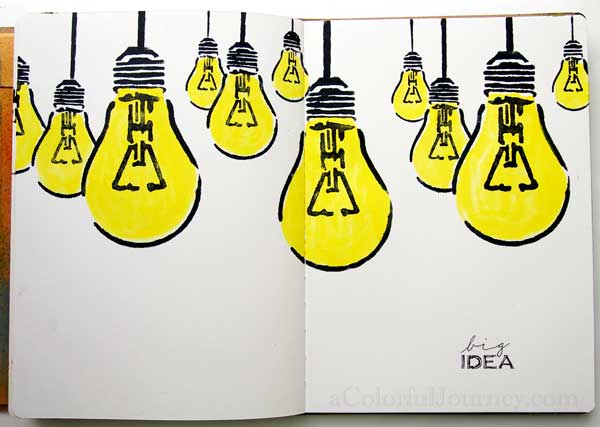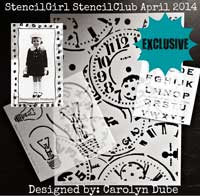 I did something I almost never ever do in my art journal.  I kept things clean.  No smudges.  No smears.  Loads of white space.  Who would have guessed that is where the lightbulb would take me!
This stencil is part of April's exclusive StencilClub stencils.  Everyone who is signed up by April 15th will have these coming to them in the mail!  You can find out all the details and sign up here.
Watch  I managed to keep my art journal smudge free today with Carolyn Dube on YouTube.
I created the stencils I wanted to play with and have had a blast using them. You can see a quick watercolor card I made with the clock stencil over at StencilGirl Talk.  There will be more fun coming with these stencils both here and over at StencilGirl Talk in the next week too so be sure to stop on back!