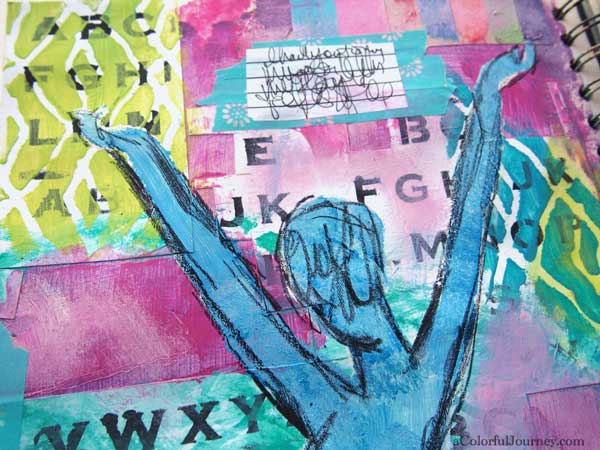 My muse sends me messages.  She doesn't call.  It's more like a telegram.  Just short instructions.  I made the choice to follow the art journaling ideas from my muse.
But first I had to get out of my head because I was thinking way way way too much.  In the video, you'll even see me learn which end of the paintbrush to use…
Watch  Telegram from My Muse in my art journal on YouTube.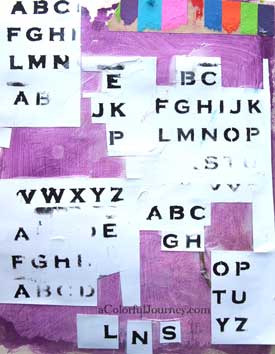 All these letters and cut up bits were leftovers from another art journal page.  On that page I asked my muse to send me an idea. You can see that page  over on StencilGirl Talk.
And she did!  It was to use up the scraps. Clean up and art at the same time.  Thanks for the telegram, Muse!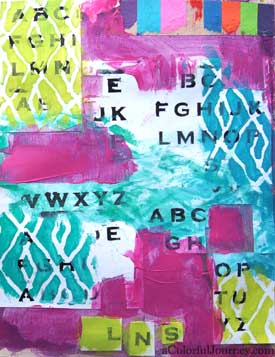 This is right after I listened to the telegram my muse gave me with the stenciling.   It was a very clear telegram too…erase and redo!  
I am so glad I listened to her even though I didn't really understand why at the time.
A big thanks to my muse for the messages and guidance.  Do you ever get those messages while you are arting?  I'd love to hear what your muse is telling you!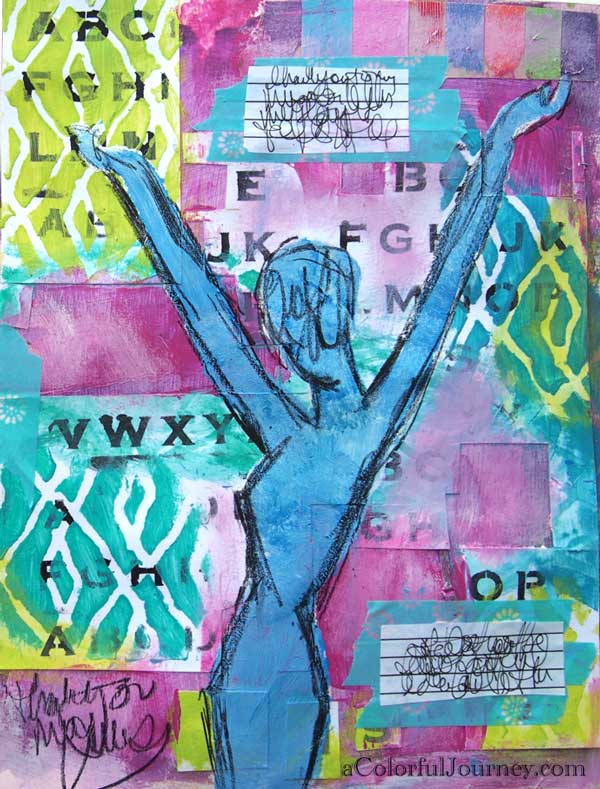 Supplies Used