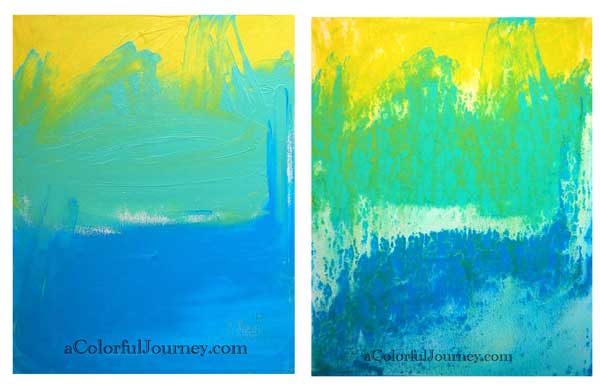 I painted with rain, not in the rain, but with the rain.  Thanks to Mother Nature, the rain acted as my paintbrush to blend and smear the color.  A huge bonus is that I did not have to clean  this paintbrush when I was finished and I was able to make so many so quickly.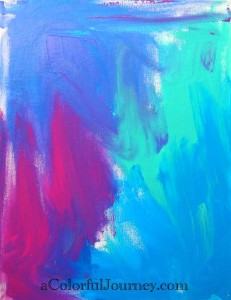 It had been raining so I decided to use that to my advantage and paint with it!  First, I smeared acrylic paint on the canvas.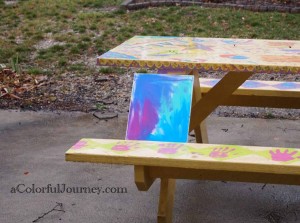 Then I put the canvas outside in the rain.  I angled it against a picnic table.  This way the rain would hit the canvas and smear the paint around for me in a great drippy way.  It did not take very long for the rain do its magic.  There was a small amount of color that washed onto the cement but it was not there long as the rain washed it away too!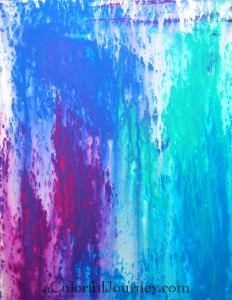 After about 5-10 minutes I brought this in and set it down flat on the studio floor.  I don't care what gets on my floor but if you care about yours, just put down a plastic trash bag and/or newspapers to catch any drips.
How long you leave it in the rain will change how much color is washed away, so keep an eye on it.  It was so much fun to watch it mingle and blend!
Here are some other canvases the rain and I made together using any brand of  paint I could find.  Love that the rain likes any of my acrylic paints!  Now I have a stash of backgrounds ready for the next layer.
Before the Rain                                              After the Rain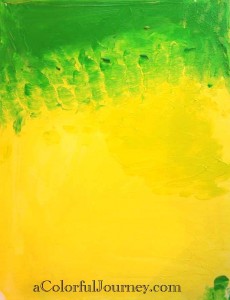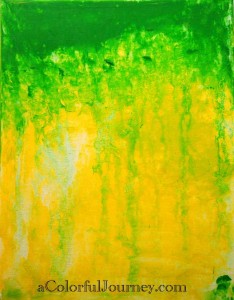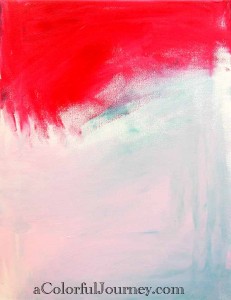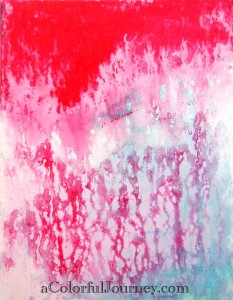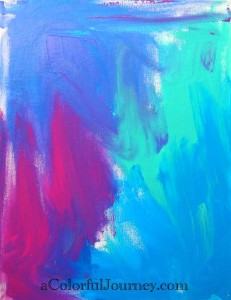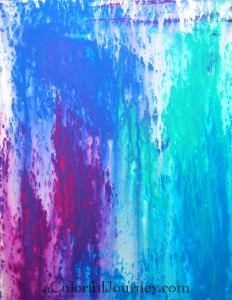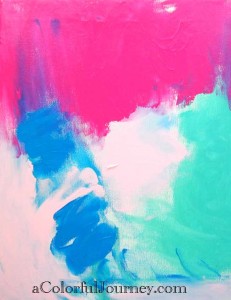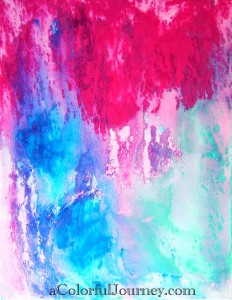 Sharing with my friends at Paint Party Friday and Creative Everyday.
What non-traditional things have you used as a paintbrush?