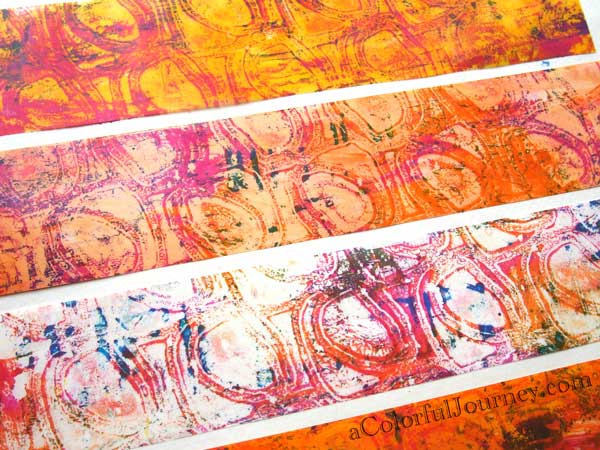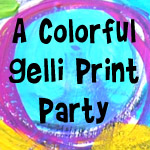 Welcome to April's Colorful Gelli Print Party! The packing tape video by Gelli Arts (here) inspired my play today.  But, alas,  I am patience impaired and did not want to wait for the layers to dry so I played with the tape on the Gelli Plate in a different way.
What did I do with the patterned packing tape? I built it into a collage inspired by Karenliz over in the Google+ community,  A Colorful Playground.  She's been sharing these great  collages in her small journal.   Stop on over to A Colorful Playground to see my  collage and check out all the other inspiration there!
Watch Packing Tape and the Gelli Plate on YouTube.
The pattern you see on the tapes was created with the Wonky Eyes stencil.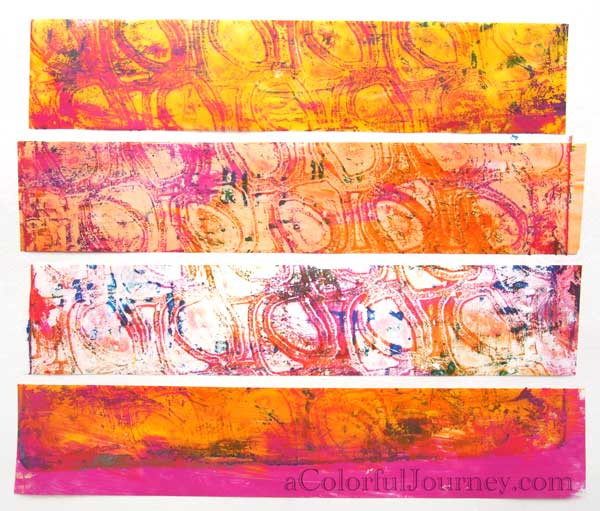 Want more Gelli inspiration? Check out what some of what was shared over at the Colorful Playground last month!  Below is just a few of the great Gelli play that's been shared!
New to Goolge+ communities?  Well, we are too!  Learn how to use Google+ with us.  Here's a video showing how the community works.