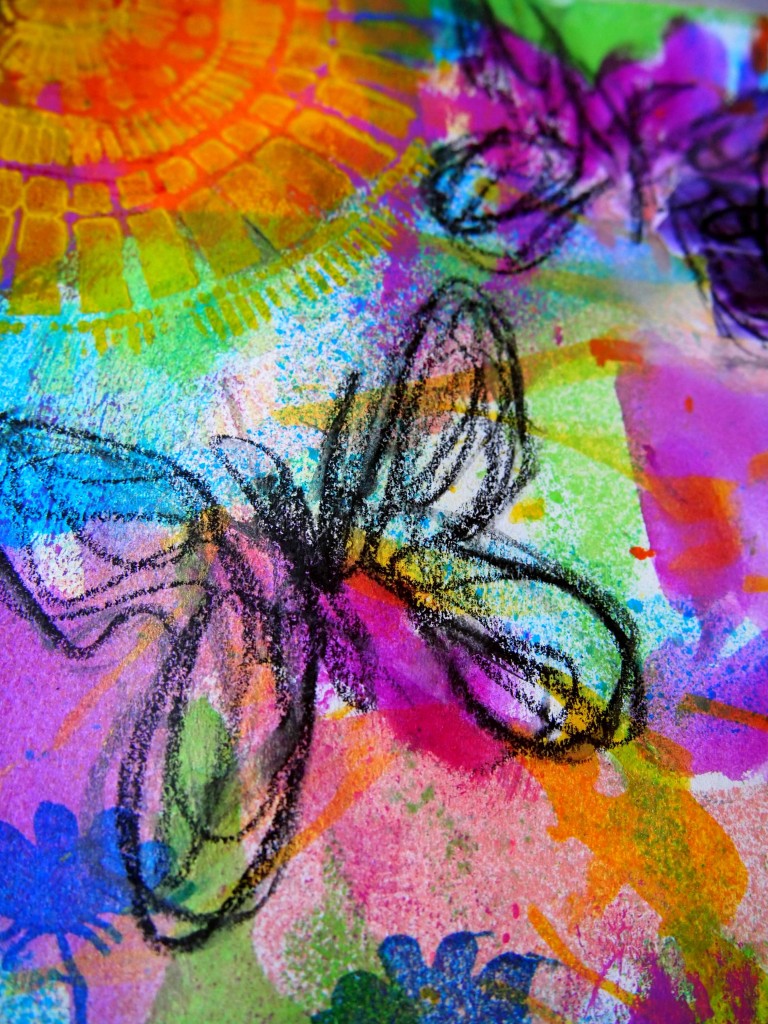 My art is like a photo of my soul at that moment.  I have been blessed to spend time with dear friends so my soul is just happy!  My mind is stressed from catching up but my soul is happy.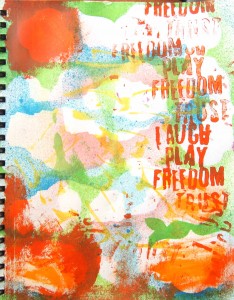 This page is all the leftovers.  I spray inked a bunch of die cuts on this, cleaned the orange paint off a brush, and cleaned off a word stamp on the page.  This was all just a catch all from another project I was working on- which you'll be able to see on Oct. 1st when Fall Fearless and Fly begins!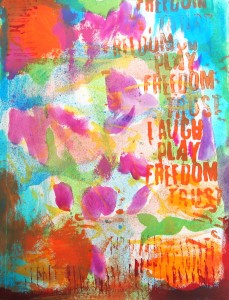 I had my Twinkling H2O's out and added a touch of pink and blue here and there.  The page began to take on a life of its own- the colors just made me smile.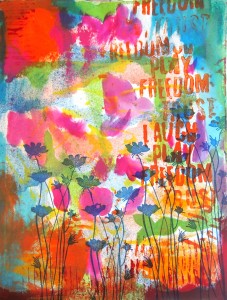 A Donna Downey rubber stamp filled the bottom of the page.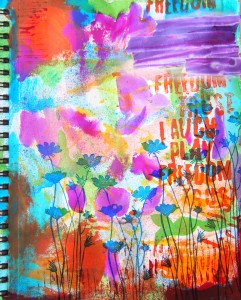 A touch of unfinished homemade washi tape.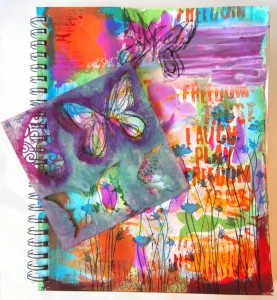 I used Julie Balzer's butterfly stencil to give me an outline to make a sketchy butterfly.  I can scribble with reckless abandon within the stencil and have it still look like a butterfly…
I had a field of flowers have a sun!  I used and butterflies- so I had to Julie Balzer's Mayan calendar stencil to create an arty sun.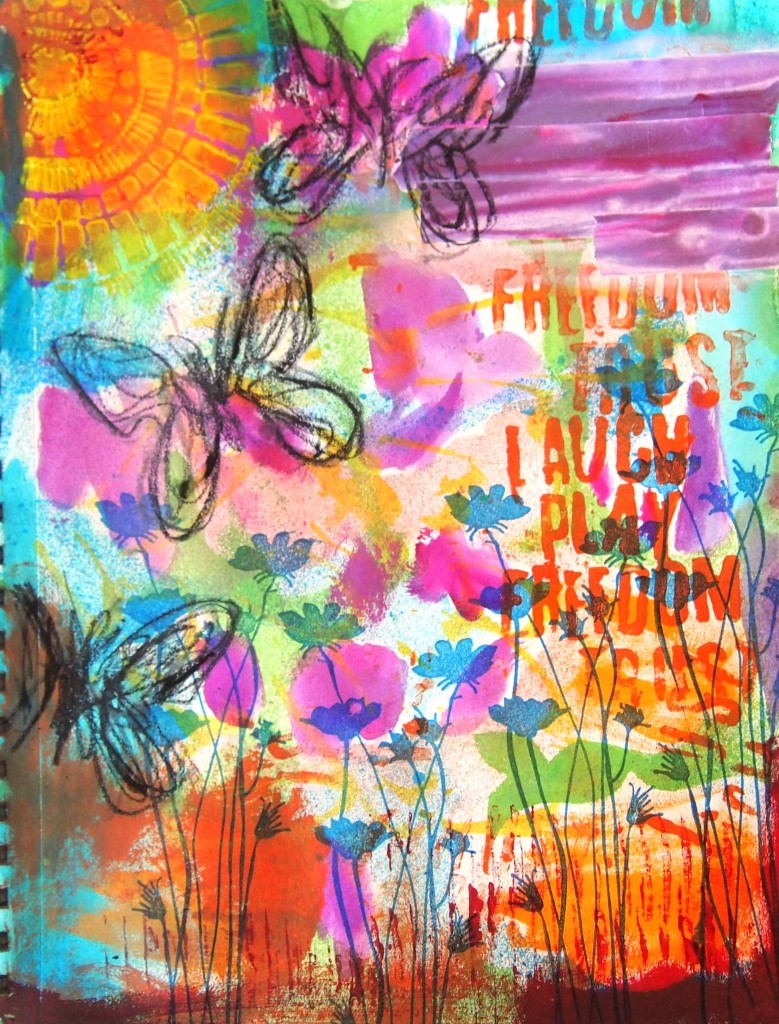 When I made this art journal page the stress just faded away and all I felt was the joy in my soul.  Now, if I can just get the laundry to do itself because my soul is much much happier when I am checking out the great work by all my friends at  Paint Party Friday,  Art Journal Every Day, Show and Tell Saturday, Mandarin Orange Monday and Creative Every Day instead of doing housework…