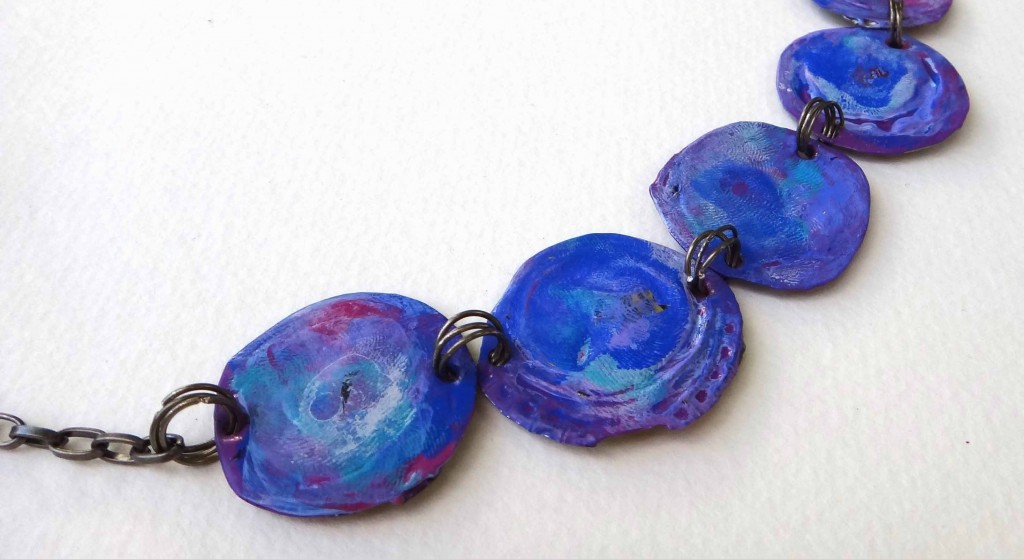 Welcome to the 2nd Artsy Fartsy Friendly Fun! Check  out the post here for a full explanation of Artsy Fartsy Friendly Fun.   Maria McGuire and I had a phenomenal time exploring the Beadniks store in the Mall of America last week.  We both bought all sorts of chains, wires, tools, and beads.  Our challenge this week was to use anything we purchased there.  This was the perfect challenge for me because it motivated me to use what I bought instead of just doing "someday".  Isn't it great when friends motivate friends!
I had grand plans for the complex necklace or bracelet and then reality hit.  It hit in the form of my hammer.  Let's just say there were things flying all over the place while my patience began to fade. I ended up practicing on an old bottle cap.  This is a great way to get out any frustrations!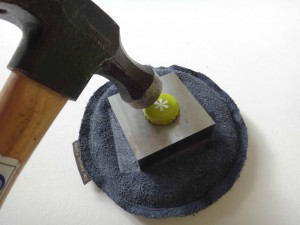 Flattened and holes drilled in the bottle caps.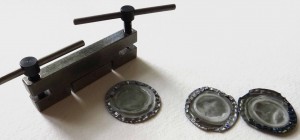 Just a few drops of these colors and the bottle caps look completely different!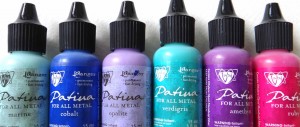 This is the first layer.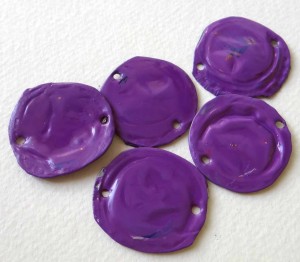 This paint/ink covers extremely well and dries quickly allowing for layer after layer of color.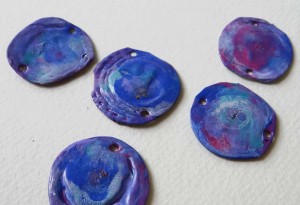 Using the tools I bought at Beadniks, I made a pile of jump rings and began assembling the necklace.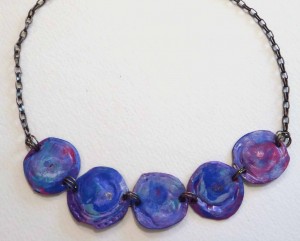 Come on over with me and see what Maria made with her goodies from Beadniks!
PS I just checked out Maria's jewelry- wow!  She keeps it elegant- I can't wait to get home from work today to make a bracelet like hers!  Linking up with Inspire Me Monday and Creative Every Day.