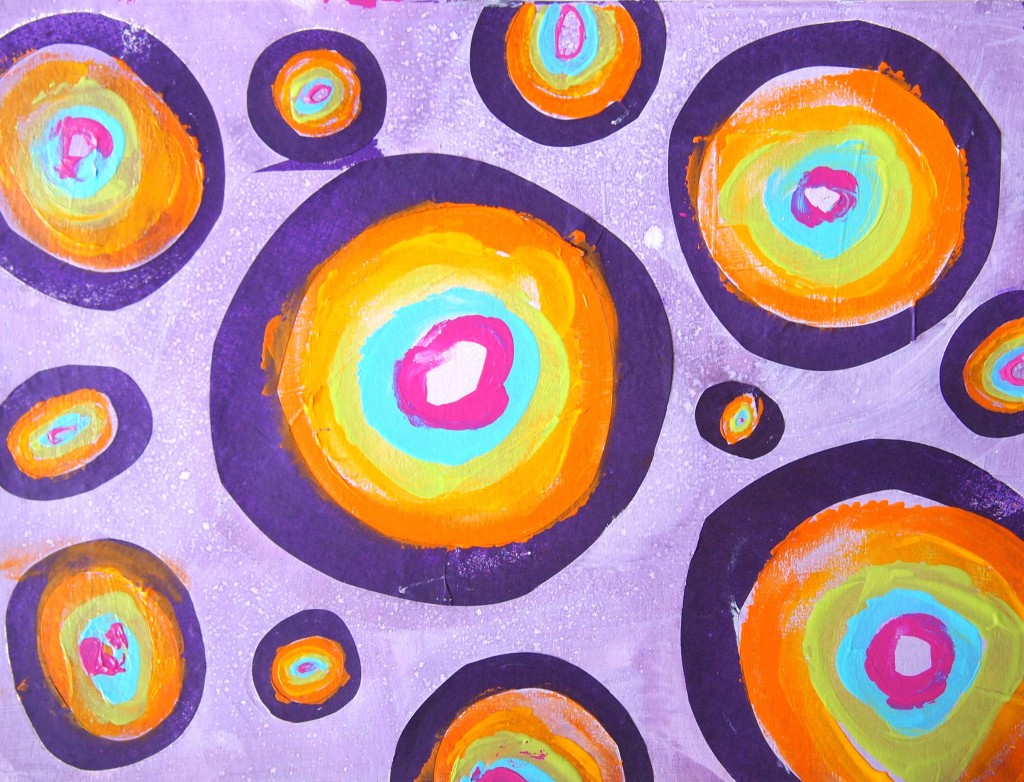 Playing around,  but with a twist – I went very basic on this and I like it!  No stencils, no writing, no images.  Such a weird feeling not to have text on there- anywhere.  At first I thought it  wasn't finished but once I realized it was an ode to the gobstoppers of summers at the beach long ago I knew it was complete.  Did you get the big super long lasting gobstoppers with all sorts of colors when you were a kid?  They were my favorite treat- way better than lollipops but my mouth did hurt after I working on one all day!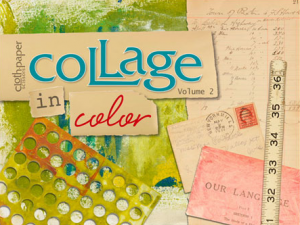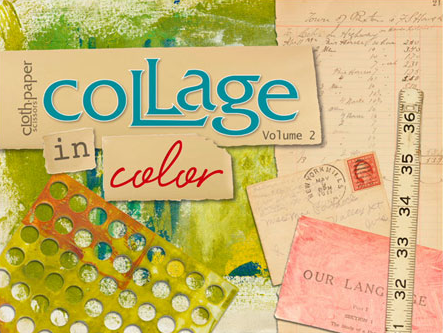 Good news! Collage in Color Vol. 2 by Cloth Paper Scissors is now available for Mac and PC computers!  One of my videos is in this edition- and it shows you how to easily make the base of my gobstoppers page.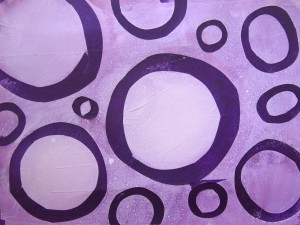 A big weekend wave to all the great artists at Paint Party Friday, Show and Tell Saturday,  Creative Every Day, and Art Journal Every Day!