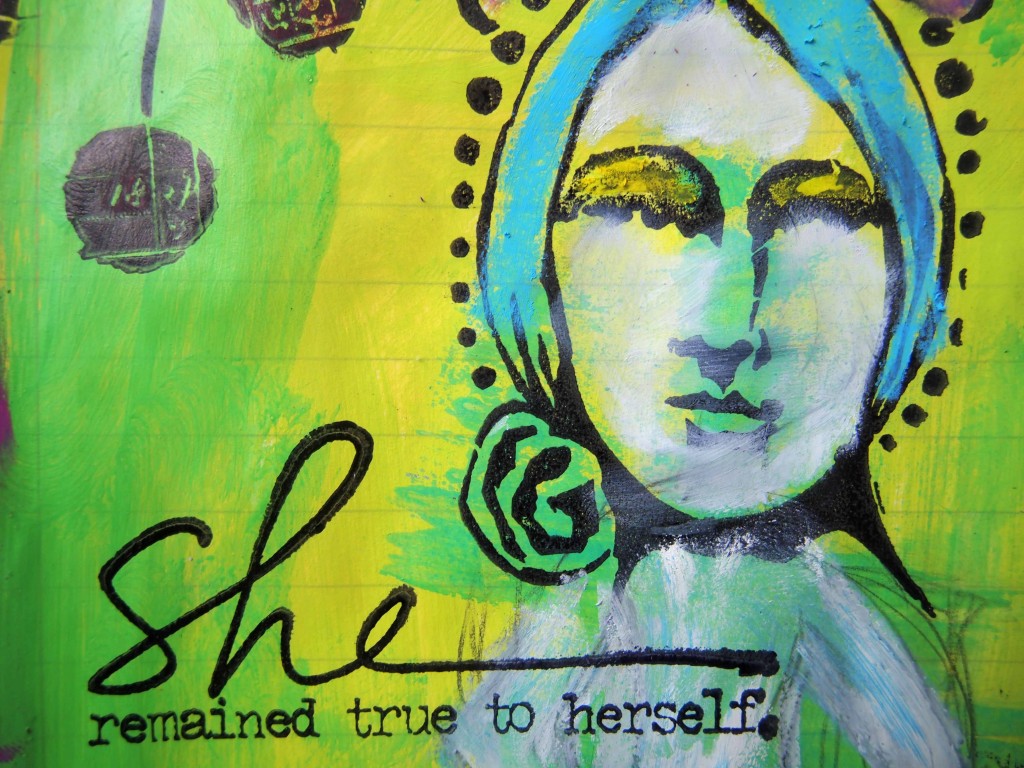 I never who will show up when I get my paintbrush out…especially when I am in a fabulous mood!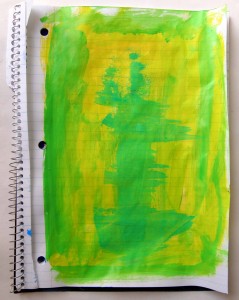 This is a cheap cheap cheap spiral notebook that I used to clean a couple of paintbrushes.  I hate to waste paint so I will use extra paint on just about anything I can find.
The notebook was out on the counter overnight.  The next morning I immediately saw a woman in it.  Mind you, I should have been working on "responsible" things but I chose to avoid that and stay in the studio.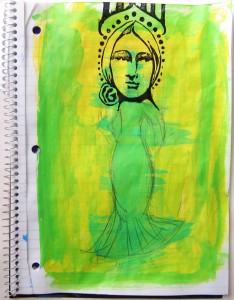 I liked everything about my sketch except the head.  So, Pam Carriker's stamp to the rescue.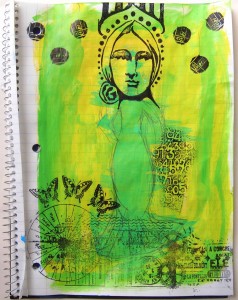 I can't just use one stamp, so a couple from Tangie Baxter and the numbers from another company I can't remember (since it was an unlabeled stamp)…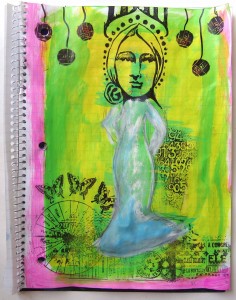 Out came the colors to help define her and the page.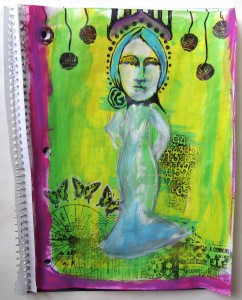 More colors- you can never have too much color can you?  Don't answer that…
More color- I know such a surprise that I am using bright colors…the She stamp from Donna Downey summed up my feelings for this woman.
She was pure joy to create.  Playing.  Painting.  Stamping.  Joy!   What are your favorite kinds of ways to  play creatively?
Linking up to Creative Every Day, Inspire Me Monday, and One Stop Craft Challenge, Be Inspired and Be An Inspiration,   Make It Monday.