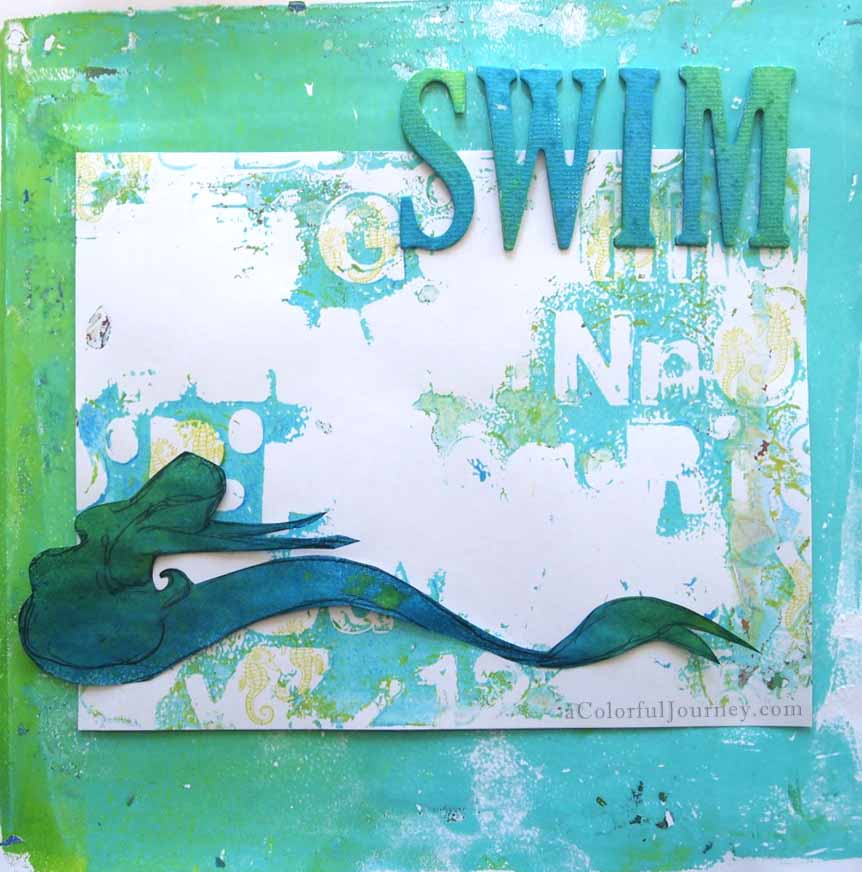 What do mermaids learn in school?  Sure swimming is an important class for them, but mermaids need to learn to read too.   Getting lost in a good book is one of life's pleasures and I would hate to deny a mermaid that joy…Would mermaids read One Fish, Two Fish by Dr. Seuss or 20,000 Leagues Under the Sea?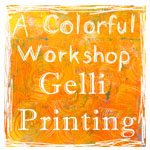 Perhaps school is on my mind because I am in teacher mode getting my latest workshop, Gelli Printing, ready for the first day of class.   The details are here and the workshop is $10 0ff until April 1st, no foolin'!
This is the Gelli print that started my mind thinking about mermaids and school.  The way the blues and greens blended together said ocean to me and the letters took me right back to school.  I love where the Gelli plate takes me.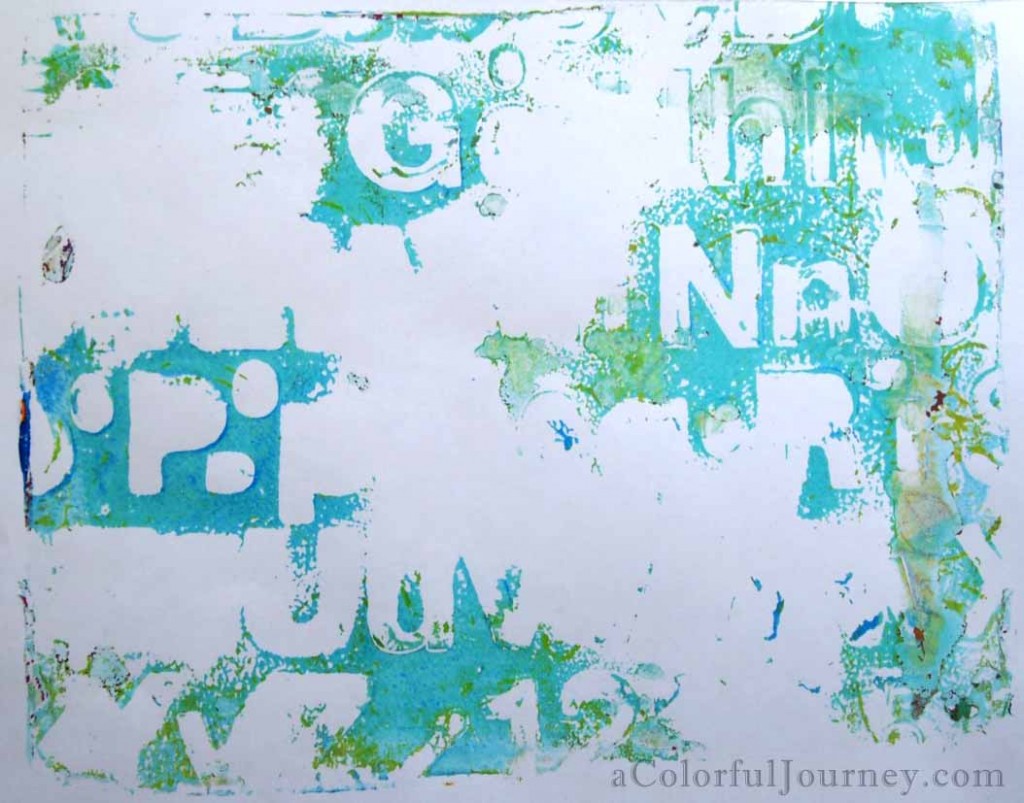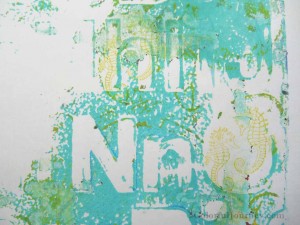 I stamped sea horses swimming in the seaweed, I mean in the letters.  The stamp is from Great Impressions and was stamped with Adirondack Brights Citrus ink.
The ombre blue and green  on this Gelli print coordinated perfectly.  The imperfections in the print gave me the weathered ocean feel I was looking for- love it when imperfect is perfect!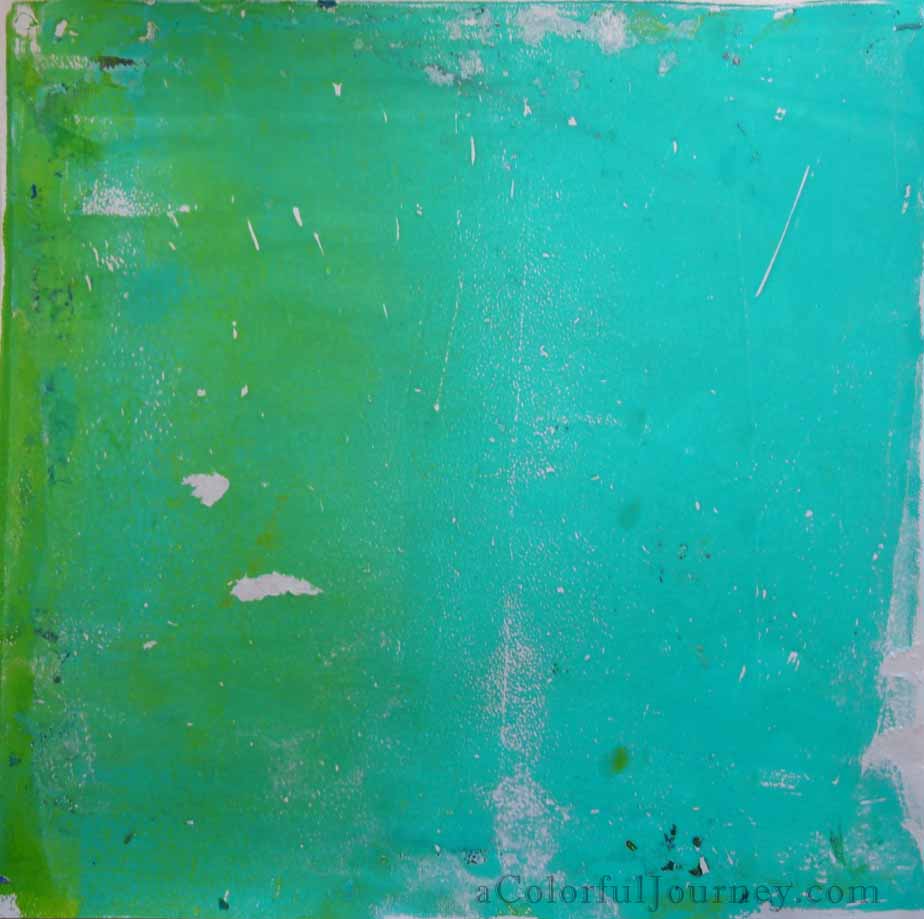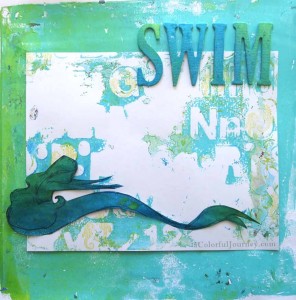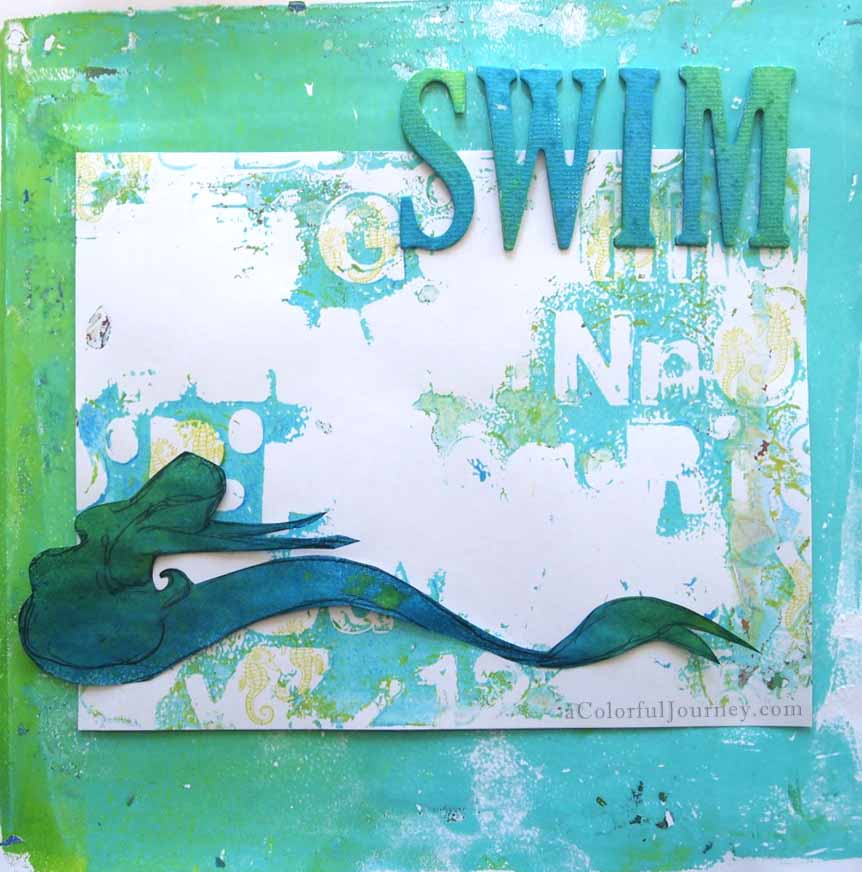 The mermaid is courtesy of my daughter. I am embarrassed as a parent to say I overlooked her for this at first.  She forgave me and happily created the mermaid to share.  I'll be including her in my next newsletter.  You can sign up here.  The colors are courtesy of Dylusions inks in blues and greens.
So what else do you think a mermaid would learn in school?
Linking up with Simon Says Stamp and Show,  Artist Play Room, Art Journal Every Day and  Creative Every Day.