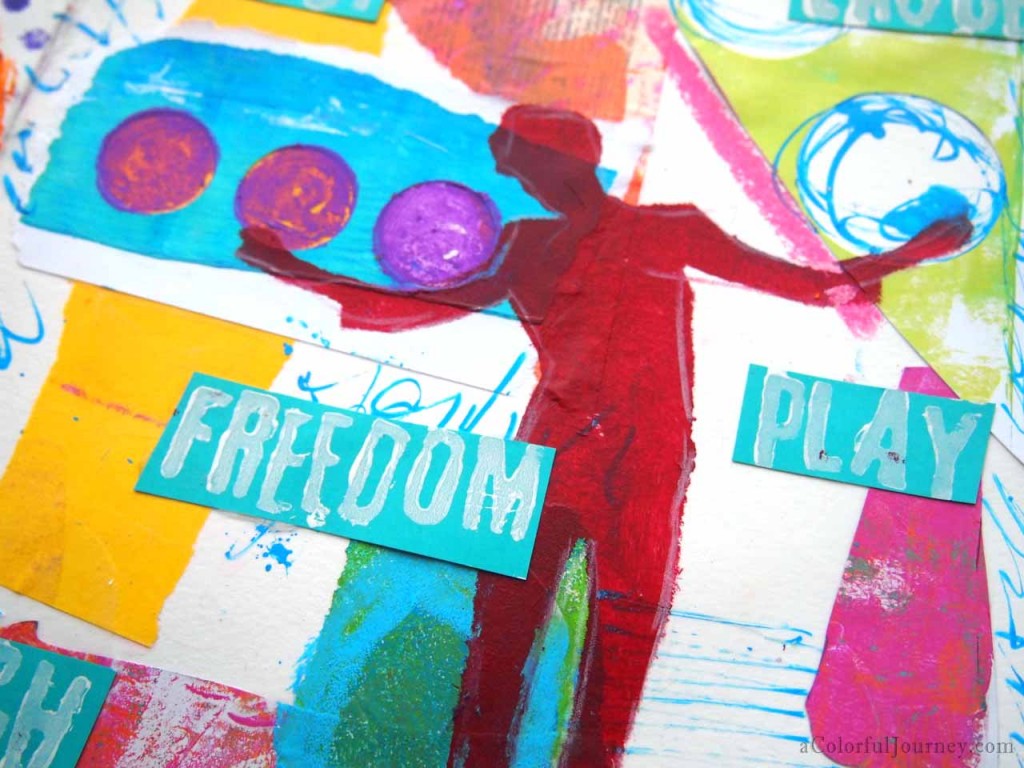 Remember mood rings? I thought they were so magical when I was a kid.  Well, I think my art journal is my newest mood ring.  I was feeling happy, really happy, almost like I was on top of the world.  It was a really great day.
I grabbed a stack of Gelli Plate
printing leftovers and started collaging.  No idea where it was going but it certainly reflected my mood – bright and happy!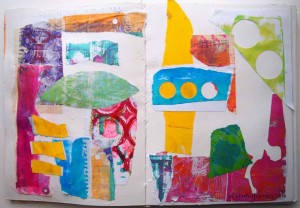 Started with random gluing of bits of Gelli prints. I save all my scraps and bits for just this kind of thing.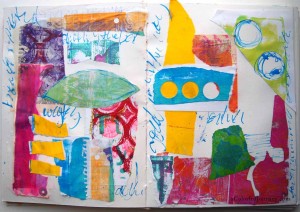 Since I couldn't, or wouldn't, wait for the gel medium to dry thoroughly, I had to use acrylic ink to write on the pages.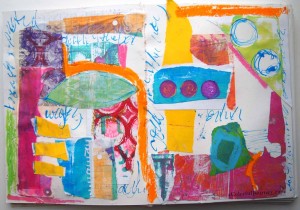 A bit of oil pastels for even more color, as if it was lacking in color before…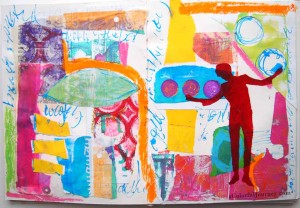 A playful stencil by Dina Wakely in a color I seem to not use very often, red.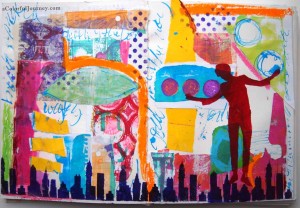 Ronda Palazzari's stencil let my happy person be on top of the world.  Added a few circles from the Mini Swiss Dot stencil & a touch of white Stabilo Pencil
.
The words were the icing on the happy cake today.  I had the paper I printed the words on forever and at long last used them!  That is a priceless feeling for me!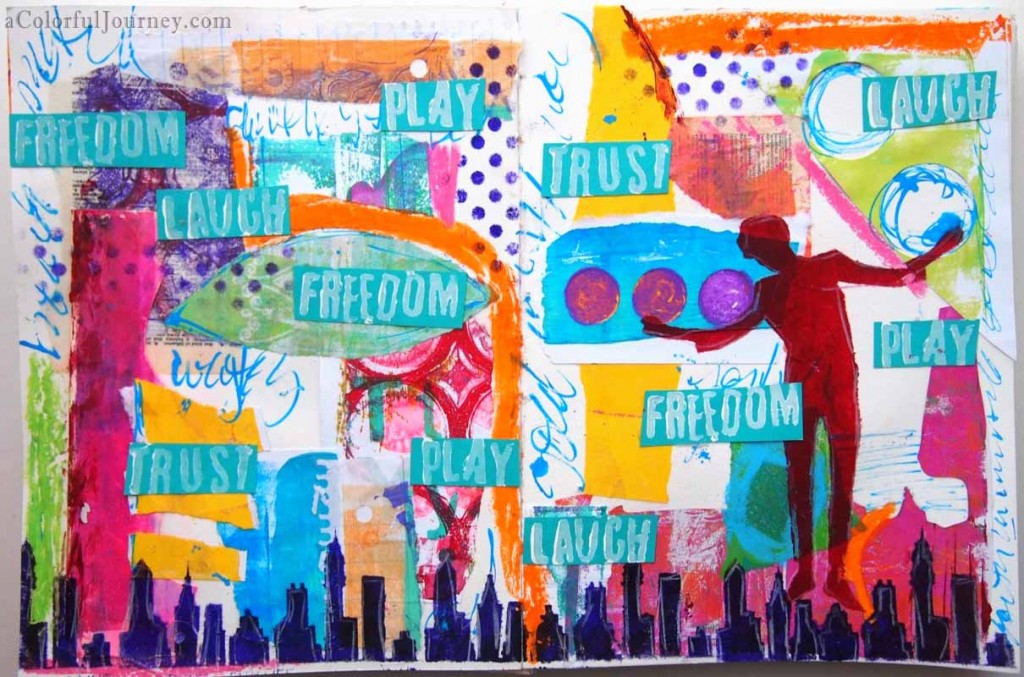 Why am I in such a happy mood? My latest workshop, Gelli Printing!  It starts in 2 weeks and my studio is overflowing with Gelli prints.  Every time I walk into the studio I see stacks of color and pattern and I can't hold the smiles in!
Drum roll please- thanks to random.org the winner of a spot in A Colorful Workshop: Gelli Printing is Julie M.!  Keep an eye on your inbox for my email!
Linking up to Paint Party Friday, Art Journal Every Day, and Creative Every Day.  Paint Party Friday is having an art auction to benefit Sandy Hook Elementary School – it is loaded with artist goodness!  Stop on by!