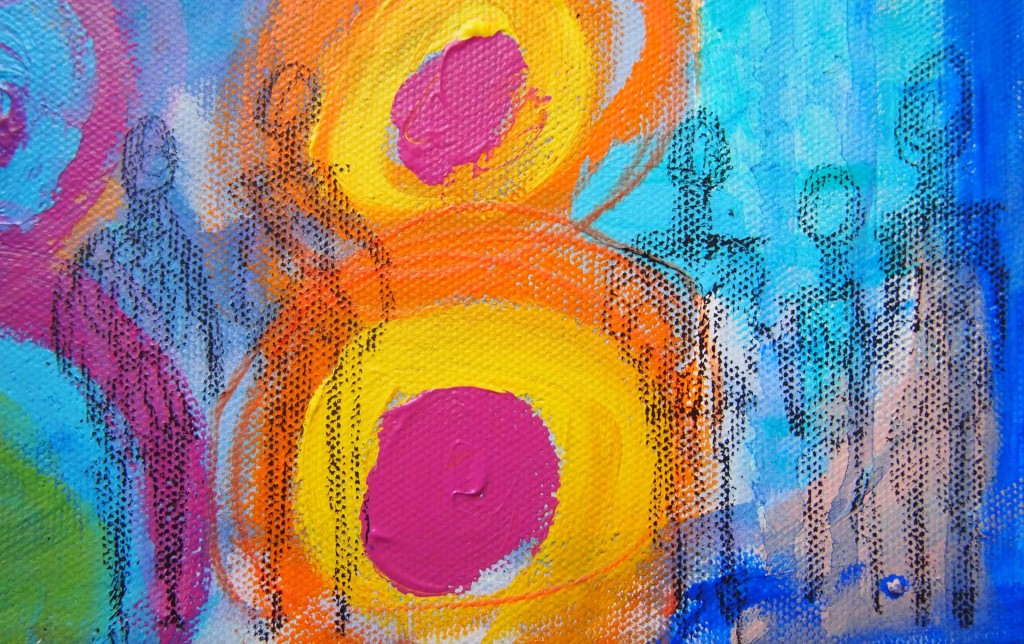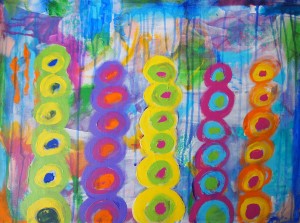 This painting had a life of its own.
And I knew right away this would be my entry to this week's Paint Party Friday.
Without any type of plan I ended up with 5 stacks of circles.  And there is sat, waiting.  Up to this point it happened as I turned off my mind and just got paint on the canvas.  No worries, no plan, just freedom to paint.
Then it sat- frozen.  I decided not to fight it and just let it sit on the easel for days. I thought about adding a bit here and there but it never felt right.  And then a few more days.  Finally, I decided it was either going to be finished or it was going to move to the stack of works in progress.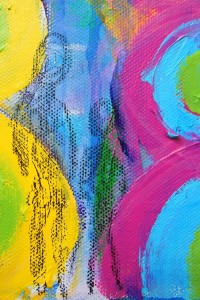 I stared, I glared, I almost gave up.  Then it hit me- try drawing some loose figures in it.  What could it hurt?  My trepidation about drawing people, since "I can't draw people" has been a frequent phrase in my head in recent years, almost stopped me.  I was using a water soluble pencil so I could wash it off if it was horrible so nothing to lose and it turned out lots to gain.
I started sheepishly in one corner and then it just took over- that same freedom I feel when I have paint or ink in my hand reappeared.  As I drew the figures the story the painting had locked inside it revealed itself to me.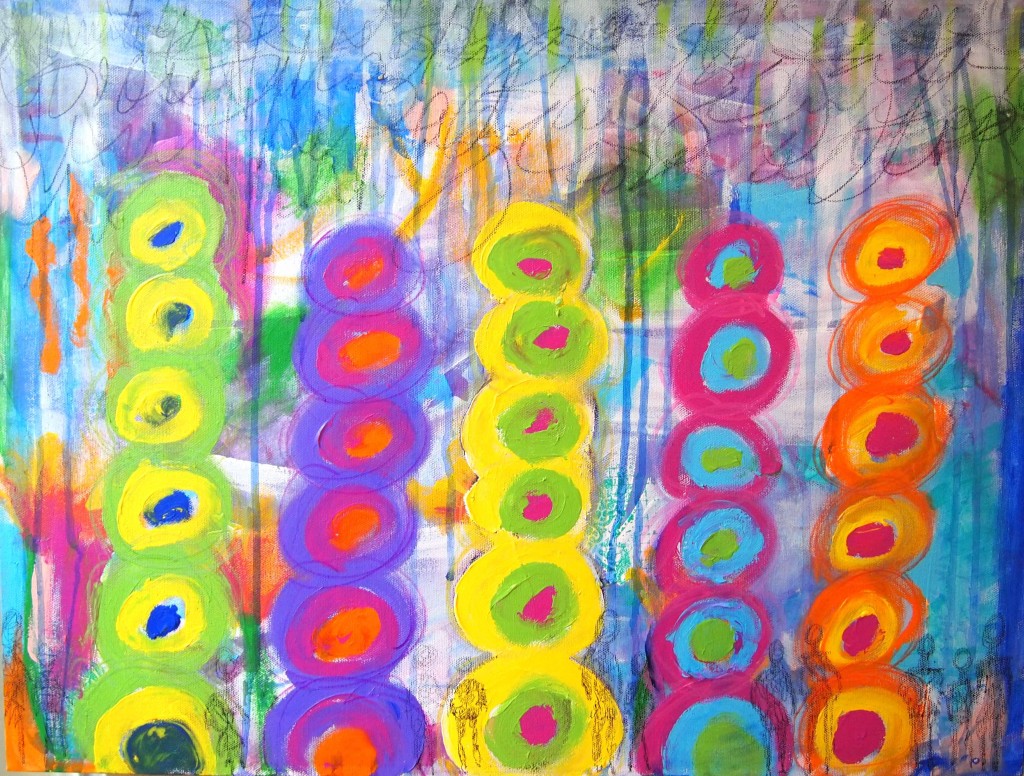 While traveling I have been blessed to see some amazing sites.  One thing that seems to take my breath away is the scale of places such as Karnak in Egypt, Stonehenge, the Parthenon…These people are dwarfed by the stacked circles  just like I feel when looking at the treasures of the past.
As I finished this piece I realized at long last I'd shaken off a demon- the demon of "I can't draw people".  What a rush!
Linking up with Show and Tell Saturday.