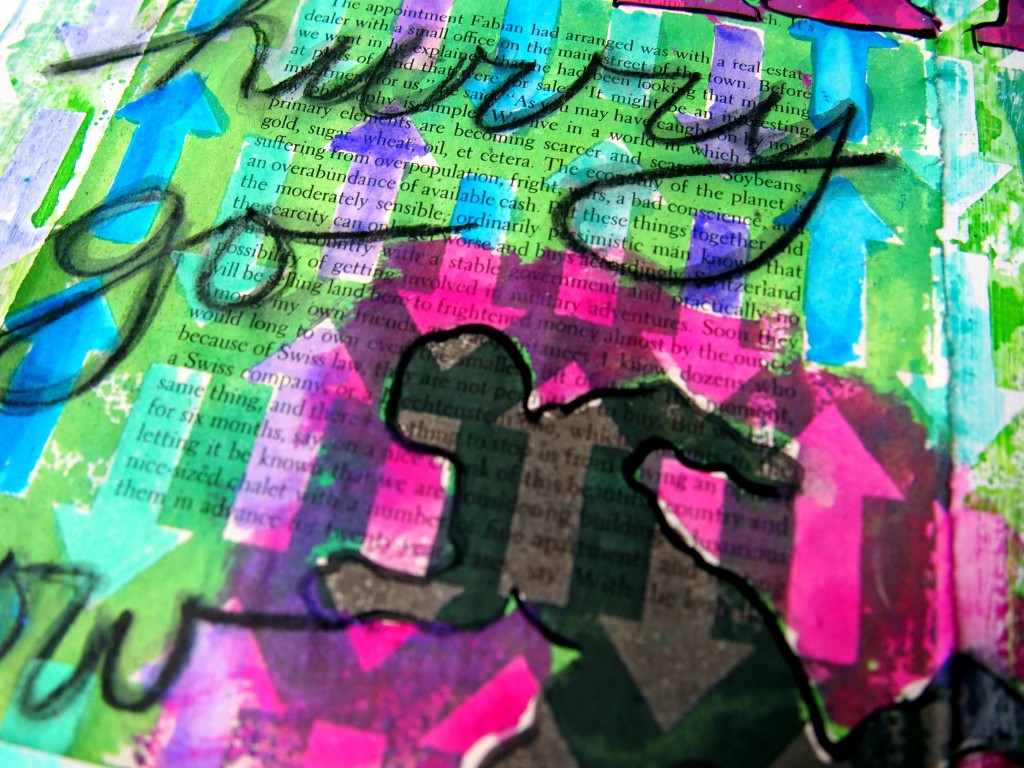 First I had artist's block.  So I decided I would do a challenge to overcome the block.  Then I couldn't decide which challenge.  Then I had writer's block while putting this post together.  A trifecta of indecision!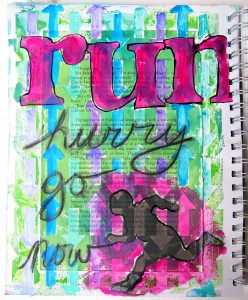 While enjoying the art at Marjie Kemper's blog I found out she was the guest artist at The Art Journal Cafe!  It had a 30 minute art journal page challenge.  A challenge would get me out of my indecision and creating.  Then I found the challenge over at Anything But a  Card which was for anything but a card. It's their first one and I love supporting new challenges.  I couldn't decide which one to so I hope no one minds if I combined 2 into 1.  If I hadn't, I think I would have spent an entire week trying to make a decision as to which one to do…
Here's the fast forward video of my 30 minute journal page- I had 9 seconds left at the end but the pesky video camera died in the last minute. ..
I must confess the adrenaline rush from trying to get it done in 30 minutes (which went a lot faster than I anticipated) was the just the jolt I needed.  After I was finished, I realized there were some other things I would have done if I didn't have a time limit so I decided, yes I decided, to keep playing.  Below are some of the journal pages I've stared using spray ink and  Julie Balzer's Chevron Arrow stencil.  I'm off to add more to these journal pages…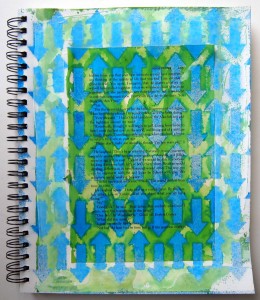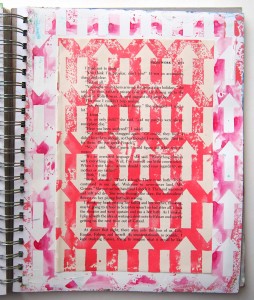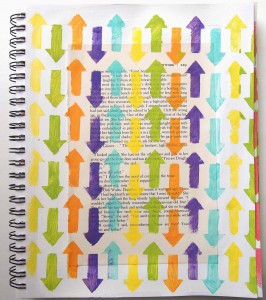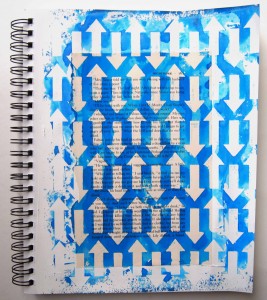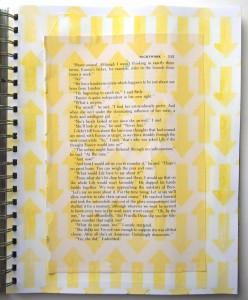 Linking up with Art Journal Every Day,  Creative Every Day and Inspire Me Monday.