Congrats to Misty -the winner of the September Let's Play $50 gift certificate to Dick Blick!  Misty, send me your information (carolyn at acolorfuljourney dot com) and I'll get you your gift certificate pronto!

What is the theme for October?  It's all about no expectations!  Each week I'll share a new video with you with a specific way I play with no expectations!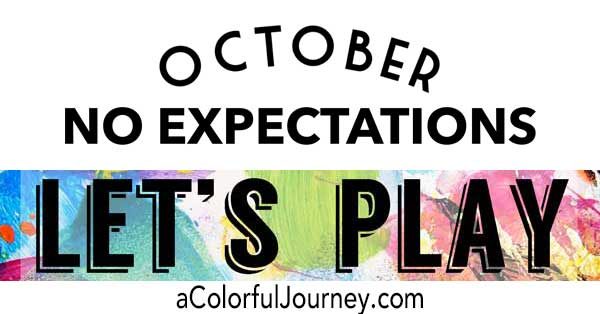 Missed any of the previous Let's Play videos?  You can find them all here.