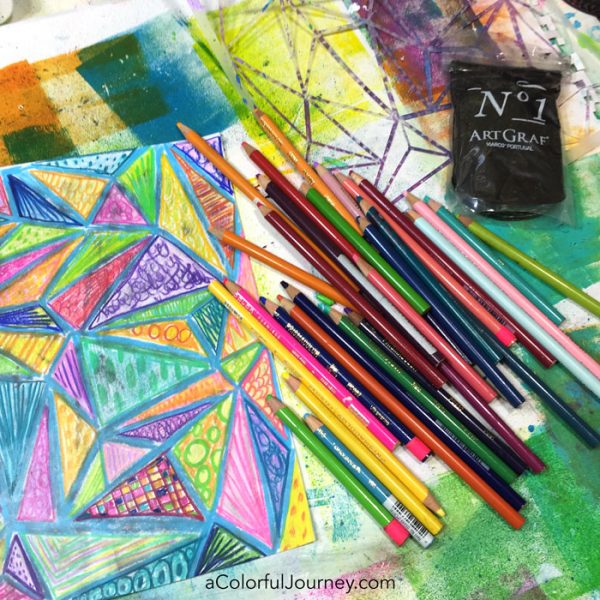 What do I do when I feel like coloring? I make my own coloring pages with stencils. In the video, you'll see how I use Graphite Putty to create this one by making a stencil rubbing.  What is Graphite Putty?  It's like Play-Doh meets a pencil!
Watch How to use graphite putty to make a stencil rubbing on YouTube.
Step 1:
Put a stencil below a piece of copy paper, or other thin paper.  I used Mary C. Nasser's Geometric Sky from StencilGirl.
Step 2:
Use a small amount of the Graphite Putty and create a flat-like shape.  Notice the precision, or lack of,  in my terminology.  This is so forgiving- you just need some to rub on the paper. Since it is putty, as you rub it on the paper, it will get flatter and wider.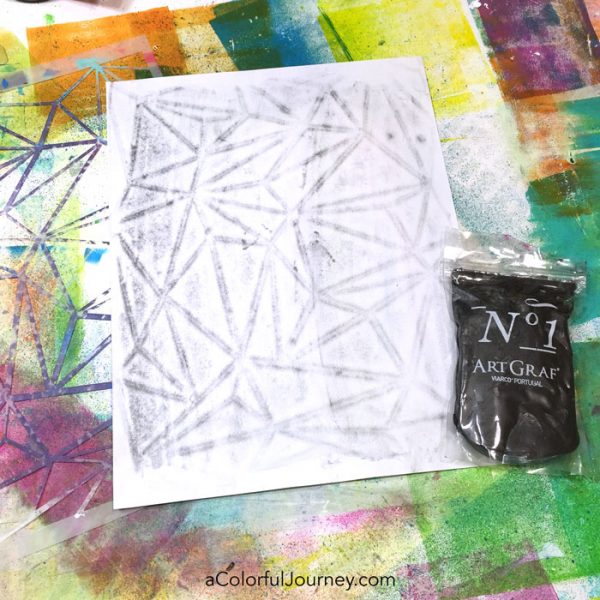 Step 3:
Then start coloring in the shapes using colored pencils.  Can you use something like a marker? Sure…but just be aware that the graphite putty is water soluble. That means it will smear when it gets wet.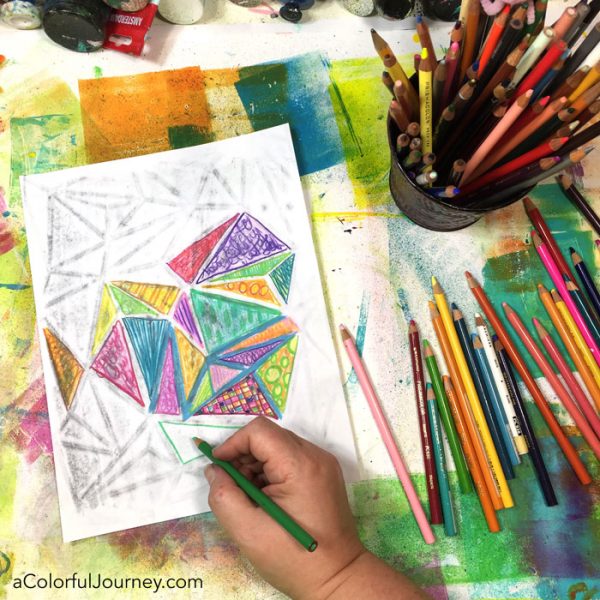 What am I going to do with this piece of colored paper full of geometric shapes?  Not sure yet, but my art journal is whispering to me so this may end up in there.
Of course I'll share what I create!  Want to be sure you don't miss it?  Then just keep an eye out for my newsletter in your inbox.  Not signed up yet?  No problem- join the fun here!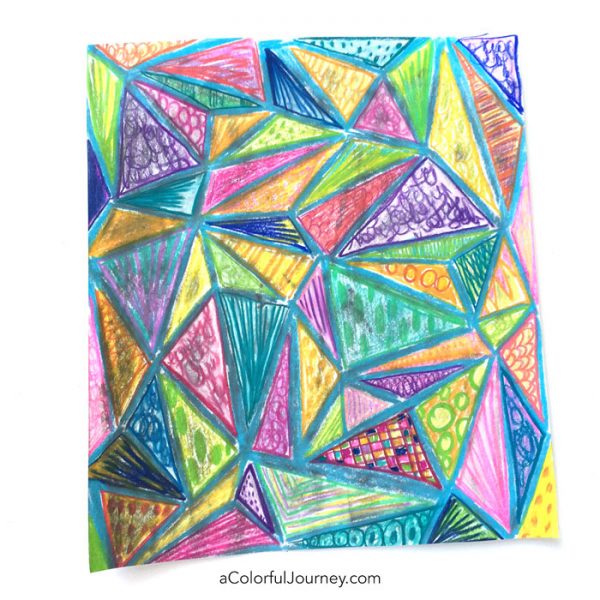 Here are the supplies I used. Some of these links are affiliate links which means I get a small percentage. It doesn't cost you anything extra and you are helping me keep this blog and my videos ad free! Thank you- I don't like ads any more than you do!