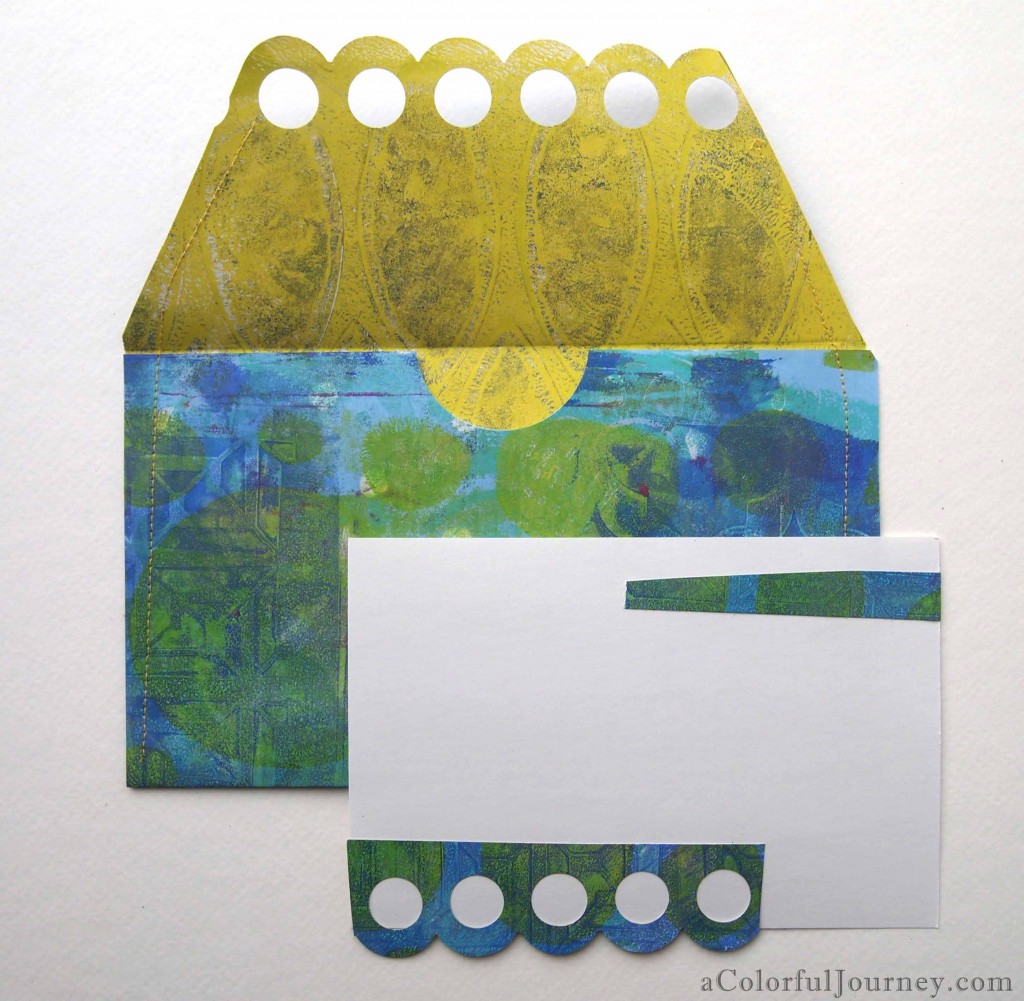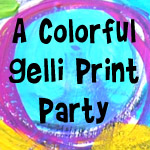 I loved seeing what everyone created on their Gelli Plate
and missed it once the party was over.  So I decided that the party should go on!  On the 1st of each month I will have a post dedicated to the Gelli Plate and a link party that will be open all month.  The next party is on Feb. 1st.  Get ready to share a great print, an unexpected print, an experimental print, a project you made using a Gelli print, or anything else Gelli related!
The need for a bigger piece of paper led me to my stash of old scrapbook paper from long ago.  Why not just Gelli print over them?  I went to town adding layers of paint with my Gelli Plate
.  This video shows you how I quickly used those prints to make a stash of cards and envelopes.
I can't wait to mail these!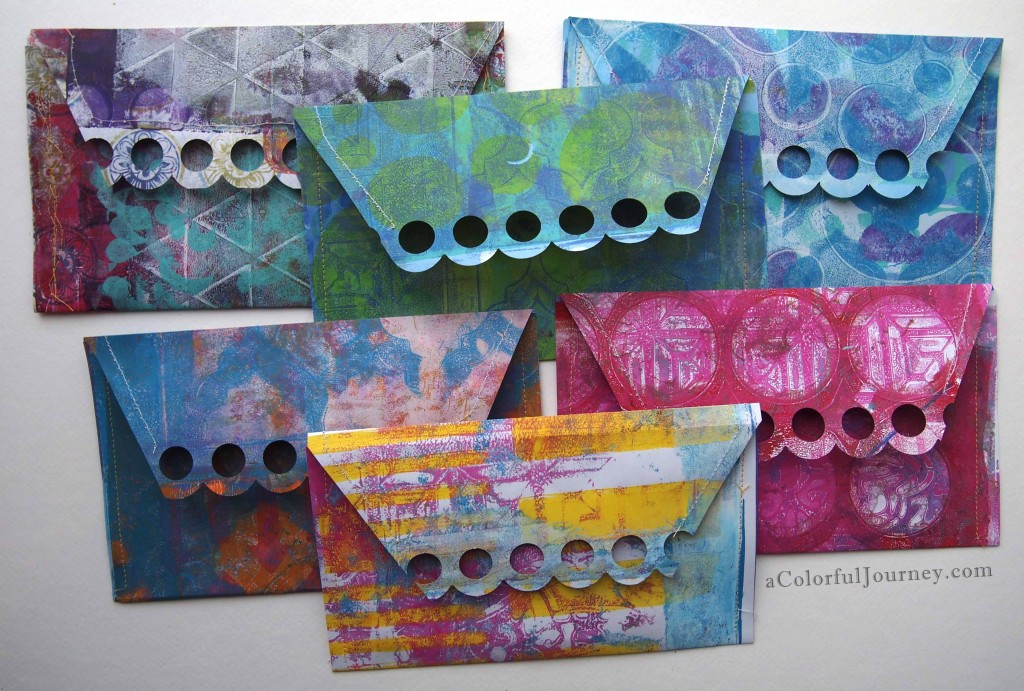 This is what the USPS has for the size requirements for envelopes in first class mail.  If you keep the size within their "normal" range they can be mailed with a regular stamp!
Letters
Must be rectangular.
Minimum size is 5″ long x 3 1/2″ high x 0.007" thick.
Maximum size of 11 1/2″ long x 6 1/8″ high x 1/4" thick.
Maximum weight is 3.5 oz.
A letter will be charged a nonmachinable surcharge if it's a square letter 5″ x 5″ or larger, it doesn't bend easily, has clasps or similar closure devices, has an address parallel to the shorter dimension of the letter, is lumpy, or the length divided by height is less than 1.3 or more than 2.5.
Linking up with Paint Party Friday and Creative Every Day.