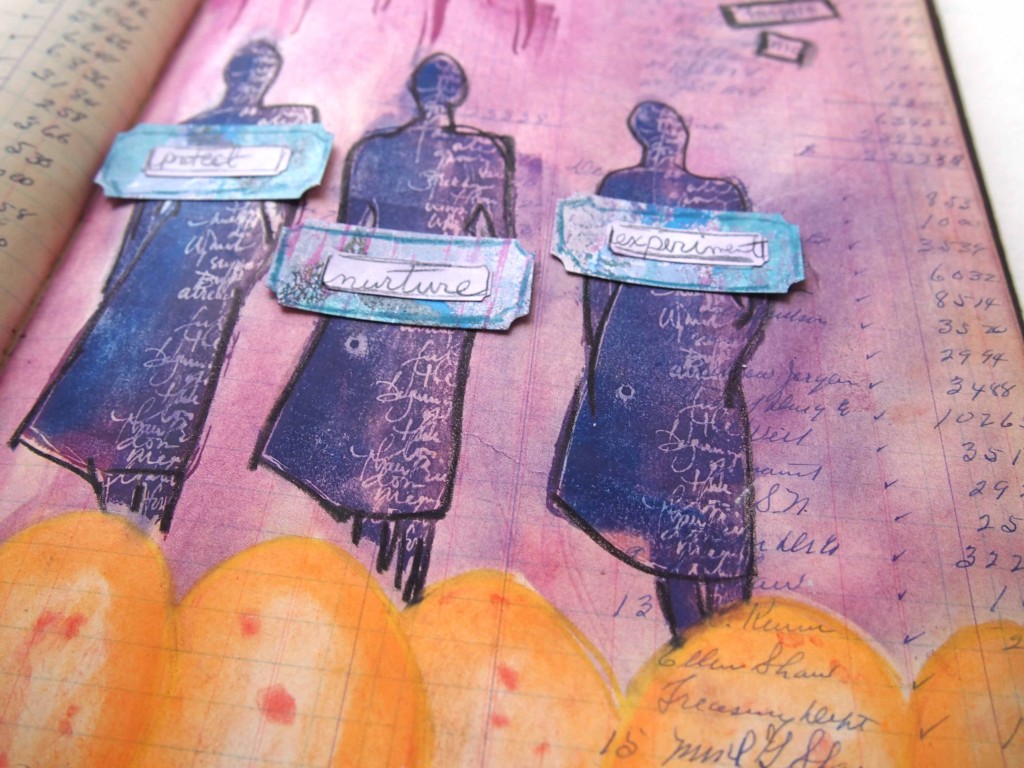 Nathalie Kalbach is the guest artist for the last Fall Fearless and Fly!   Her work is inspiring!  I have had an absolute blast co-hosting this with Jessica Sporn!  Thank you to every person who has participated from guest artists to artists who linked up to the people who stopped by to taken in all the creativity! (Shhh…The Fall Fearless link will work on Monday- I'm just getting this up a bit early.)
Headline prompt:  Radical to Mundane and to Radical Again:  What once seemed new that now feels old and boring?  How can you see it as new again?  How do you "jump charge" creativity when you're feeling stuck?
How perfect that I was stuck trying to figure out what to create for a post about getting unstuck!  So  I did what I do when I am stuck, called AAA.  Not the auto club that tows cars but my artistic AAA…Anything Anywhere is Acceptable.  That means I just need to grab something and whatever I do is acceptable and free of judgement to get myself unstuck.
I have had Pan Pastels
on my mind since the giveaway at Fall Fearless and Fly this week is $50 from Pan Pastel.  But then what?  My big ledger journal.  What else?  An egg stencil by Tracie Lyn Huskamp.  Now I had enough to get me started.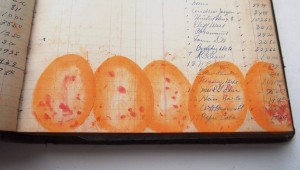 AAA to the rescue!  I had begun to hatch an idea with Pan Pastels
and Tracie's stencil!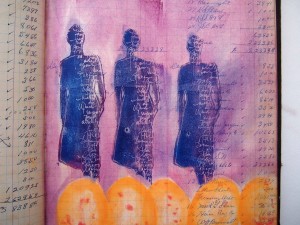 One idea leads me to another and before I know it I am out of the muck and rolling right along!  I love love love to use my Versamark watermark stamp pad with Pan Pastels
.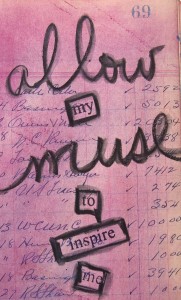 As I made decisions while creating this art journal page I made choices that could either allow my muse to inspire me or I could become anxious.  Not a lot of inspiration in anxiety for me.
Whenever I feel that anxiety, I have to consciously decide to trust my muse for better or worse…Here I trusted in my handwriting (with the help of a Stabilo pencil
) even thought I don't like my handwriting…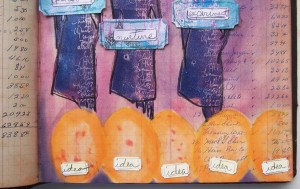 The many Gelli Plate
prints I have from A Colorful Gelli Print Party are all over my studio so it is not surprising that some ended up in my journal.
Thanks to AAA (Anything Anywhere is Acceptable) I was able to hatch some of my ideas because they were protected from criticism and nurtured as I experimented.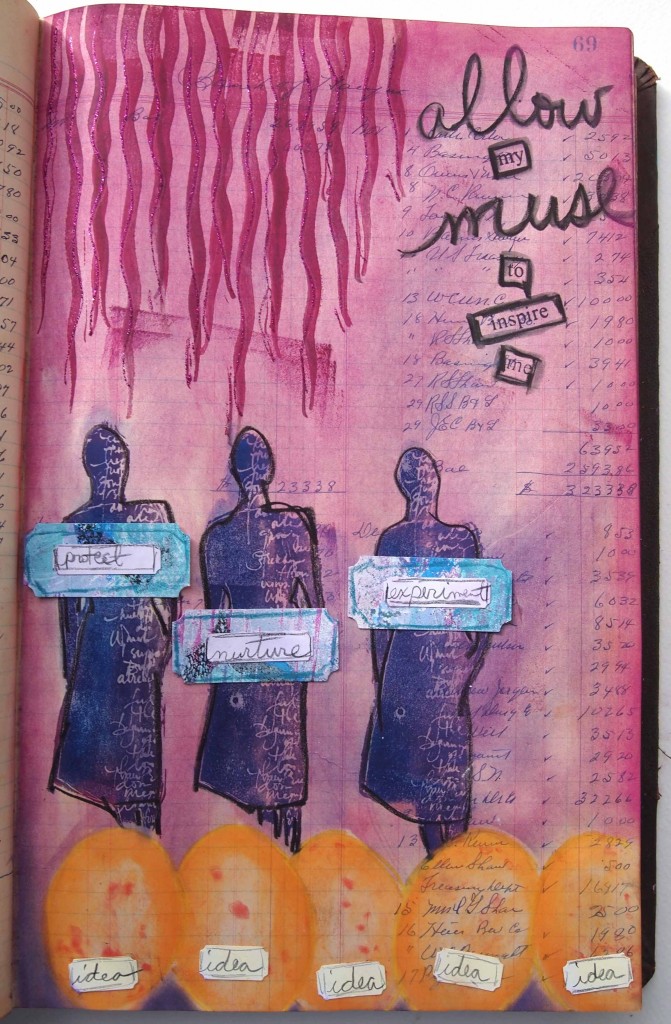 Link up to Fall Fearless and Fly, Mandarin Orange Monday, Creative Every Day, Inspire Me Monday and Make It Monday.