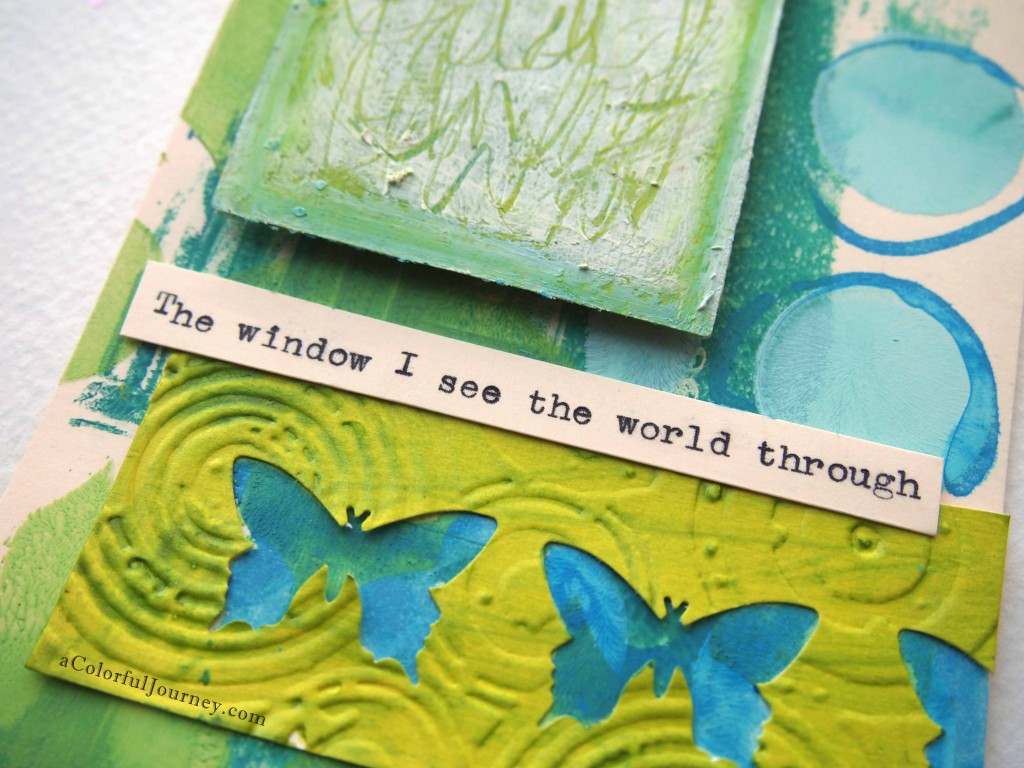 Oops has become my favorite word!   As I create I make all sorts of mistakes but I don't like how harsh "mistake" sounds so I call them "oops".  A silly word that I can't take too seriously because really, are any of my art mistakes something to worry about?  NO!  Does worrying about them help me in any way?  NO!
Here's a look inside my process as I created this tag.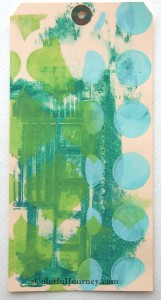 Random Gelli Plate
printing with stencils on a large manilla tag.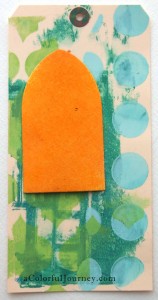 I had this die cut window that I thought fit perfectly.   I wanted contrast, hence the orange.  But after looking at it I decided that was an oops.  I embrace my Oops because they are often gifts that have yet to reveal themselves.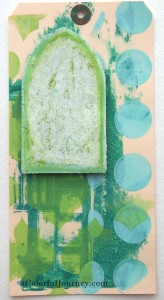 I painted it green.  Oops.  Not right.  I put oil pastels on the edges.  Oops.  Not right.  I used a white oil pastel on the center and attached it with foam squares to add dimension.  All those oops led me to here and I like it here.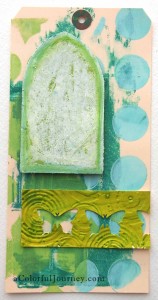 The butterflies were punched but not used in another project.  Oops.  I had the punching scrap on my counter.  Glad I made that oops before or I wouldn't have had the butterfly leftover now.  Oops, the glue didn't adhere it all the way.   This oops will be a very welcome gift later…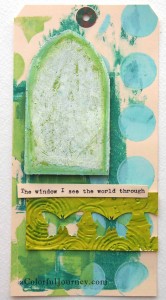 A bit of typed text.  Oops, ran out of space for the punctuation mark.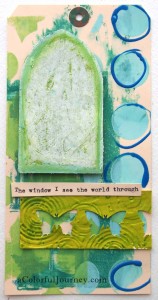 I wanted contrast so I pulled out a bottle of ink.  Oops.  A little too much contrast.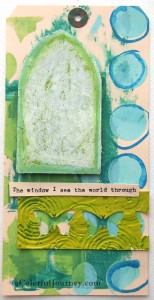 I blotted the wet ink off.  That oops led me to an ahhhh.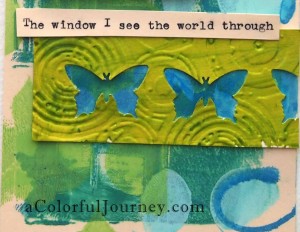 Oops, I wish I had known I wanted to color the butterflies blue before I glued the paper down.  Oh, wait, it was an oops glue job so the paintbrush could get under the edges easily.
Oops, I should have thought about where I was going to put my journaling…scratching it into the oil pastels worked wonderfully!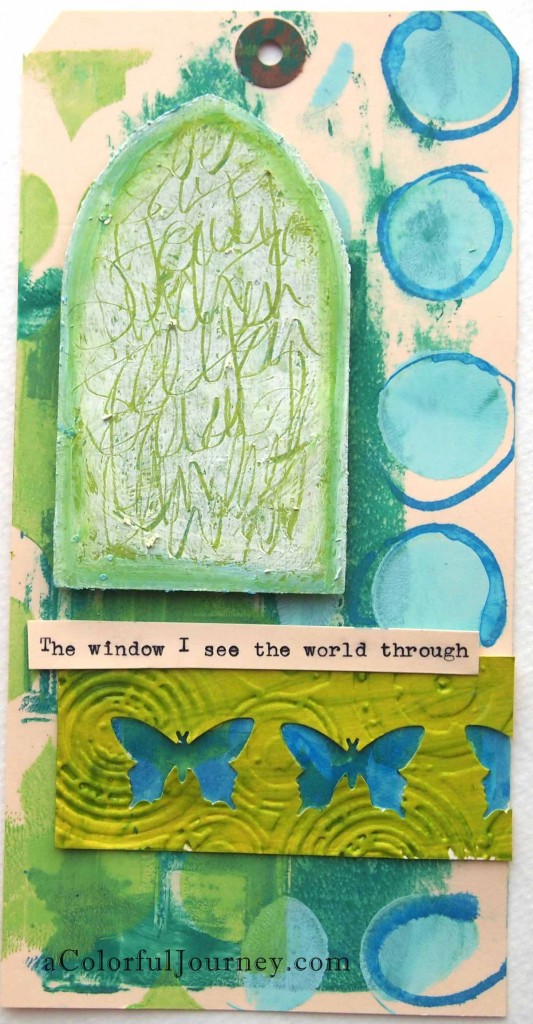 What oops have you made that led you to an ahhh?
Linking up with Paint Party Friday,  Creative Every Day, Art Journal Every Day, Make It Monday, Show and Tell Saturday, and Show Me What You Got.