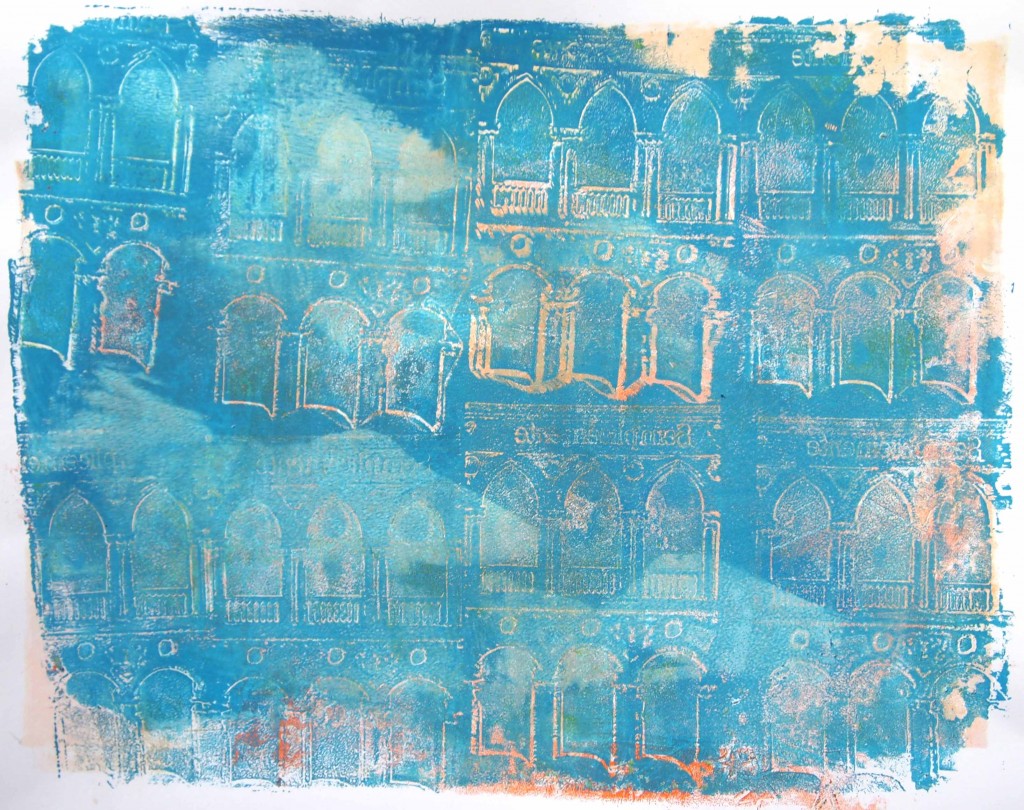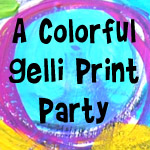 This week has flown by!  Can't believe this is the last day of the party! Thank you to every party goer for helping me kick off 2013!  It is going to be an amazing year full of color and creativity!   In all the excitement I had neglected my rubber stamps so I brought them to the party today to play with my Gelli Plate
!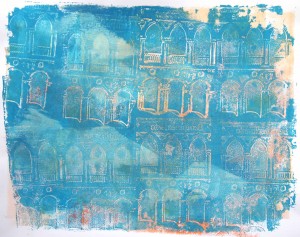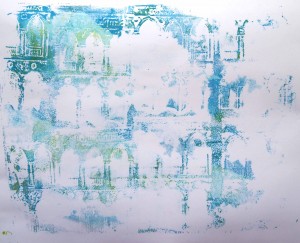 When I want the rubber stamp to pull up lots of paint then I stamp it off each time.  This gives me 2 for the price of 1!  I get the Gelli print and another layer on an art journal page.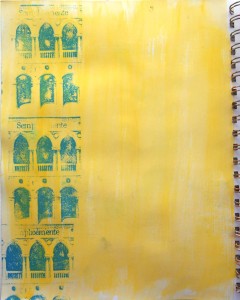 I loved how this one looked so much I had to set it aside just as it was.  The Gelli Plate
is also a great way to create a "paint pad" (instead of an ink pad)  to stamp with and there is no waste since the "paint pad" gets cleaned off by making a Gelli print!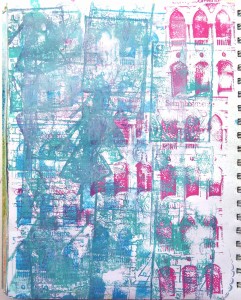 This is now a great base layer for a journal page.  Much of it will be covered up but the lines and layers peeking through will add rich layers to whatever this journal page becomes.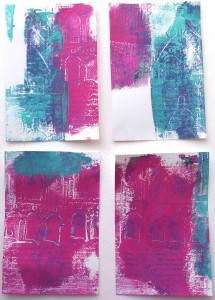 The index cards I printed on – changing the size of the paper changes the feeling completely for me.
Thank you to everyone who has come to party!  There is still time to link up. The linky will be open for almost another week!
Link up your Gelli Plate blog posts, flickr page, YouTube videos – it is all welcome!  New posts or recent posts are welcome!
Add a link back to the party so others can join us too!
Leave a comment on at least 2 other links from the party.  You know how wonderful kind comments encourage us creative types!
Participate as many times as you want- just be sure it relates to the Gelli Plate.  If you notice your link deleted it is because it didn't have a thing to do with the Gelli plate and that is what we're celebrating here!