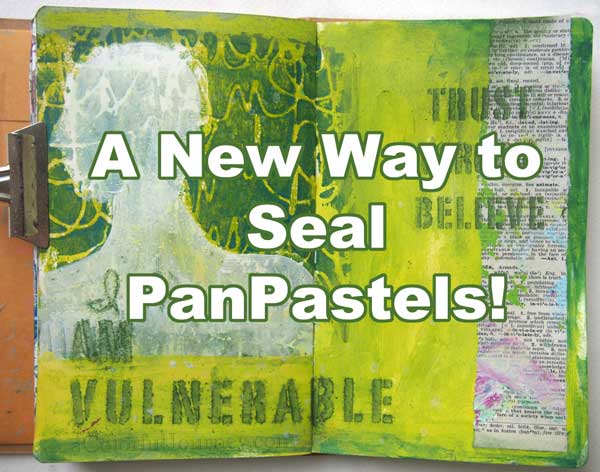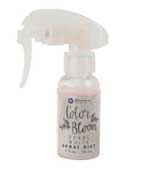 This was a total accident, an Oops of the best kind, that led to this discovery!  As I ran around the house, shouting Eureka, my family just looked at me like I was a crazy woman….But I know you will understand the glee I felt when I realized thatbthe Color Bloom spray ink was sealing PanPastels in my art journal!
This only works with the Color Bloom spray inks.  I don't know the chemistry behind it but I know it works!  Check out the video and you'll see that the PanPastels are sealed so well that I can rub a white tissue over it!
Watch You can Seal PanPastels with Color Bloom Spray Ink on YouTube.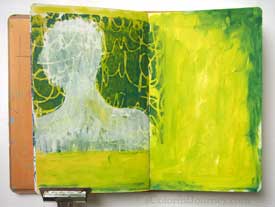 I played with my Scribble Scratch stencil and a cut out of a person on the 6×6 Gelli Plate to create the base of this art journal page.  Then smeared left over paint all around.  And then it sat and waited patiently until now.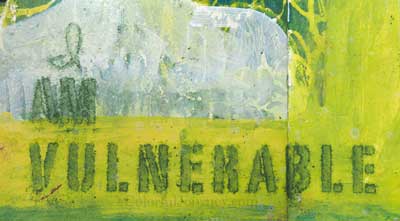 I can get a watercolor-y run when I don't rub the PanPastels in and add lots of Color Bloom spray ink.
All of these words are from the Uplifting Words stencil.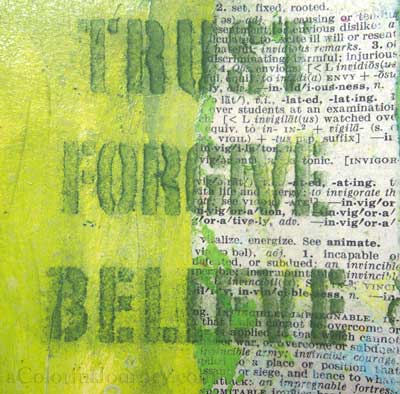 I can rub in the PanPastel and get a different look.  The lines are crisper and I don't need as much spray ink to seal it.
Now I have 2 ways that I really like for sealing Pan Pastels in my art journal!  A few months ago,  a friend showed me how to use the Gelli Plate and gel medium to seal PanPastels.  You can see the video I made showing Mary Anne's technique here.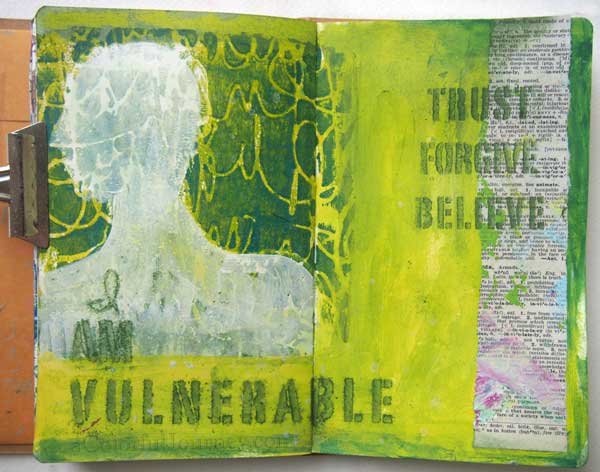 So why did I choose these words for this page?  This honors the courage of several women new to art journaling that I worked with recently at a private event.  Allowing yourself to be creative is such a vulnerable place, especially for those who have hidden their creative sides for so long.
Supplies Used