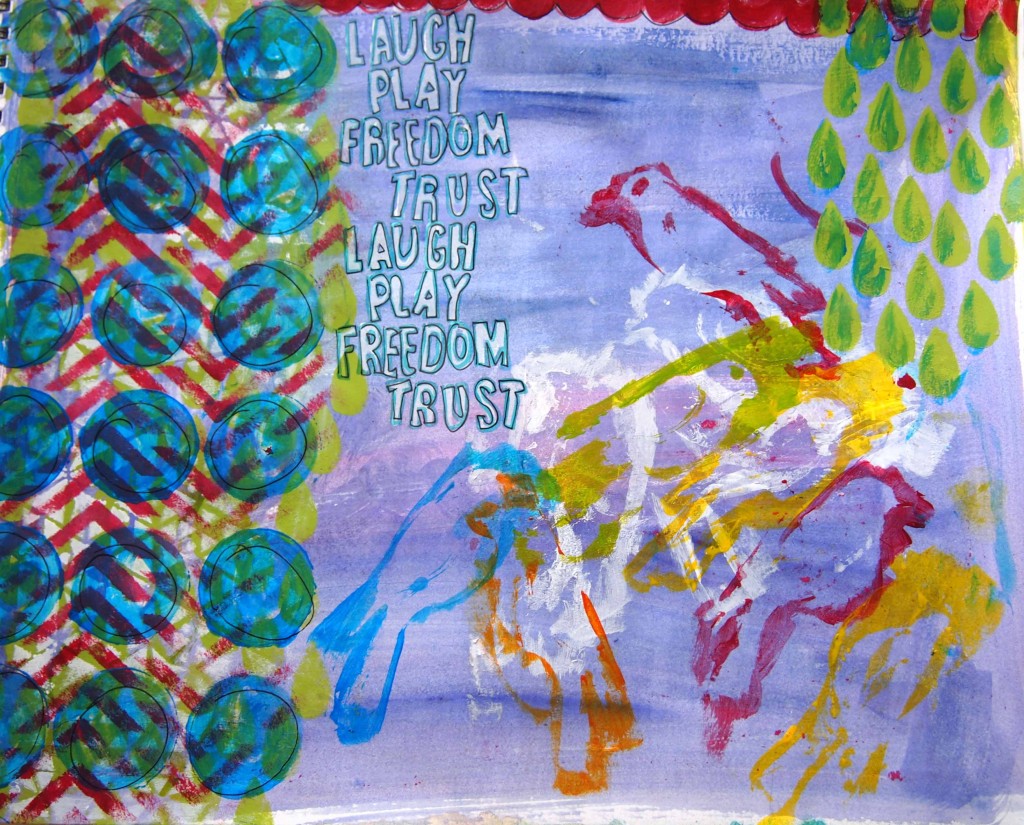 Day 17 of Art Every Day Month! Wow – this month is flying by! I keep a large journal, really just 14×17 spiral bound mixed media paper pad.  It is a larger surface so I can use it to catch ink, paint, glue, anything that spills past an art project.  So this one started with the spillage from when I painted a bunch of birds for another project.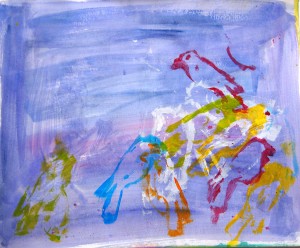 I liked this one so much I wanted it to be just perfect.  Thinking like this gets me into the scary, frozen place of "perfect" where it is difficult to make any decisions, let alone good ones.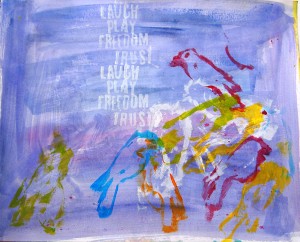 I put the words on and they did not show up as brightly as I envisioned.  It's not perfect.  My thoughts became a bit more stifling.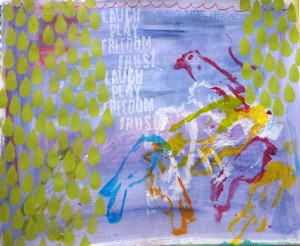 My raindrop ( by Julie Fei-Fan Balzer) stencil has rescued me before, so I used it in a color I usually love.  Not here.  I thought it was rear end ugly.  I've ruined it I thought.  Now the pressure was off.  It was already "ruined".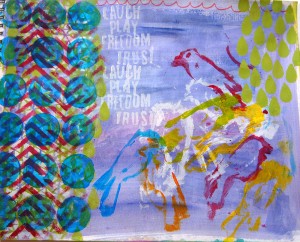 So, I wanted different colors, different patterns – out came more  of Julie's stencils.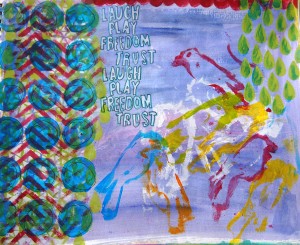 I wanted the words to pop so I outlined them with a Pitt pen. Still not enough though….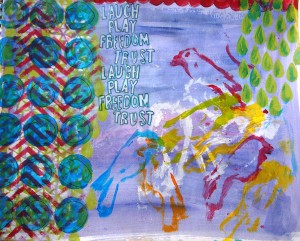 Adding a black outline to the words made me happy with the words.
I need to let go of perfect and trust that even if I "ruin" it I can just make something else I'll like.