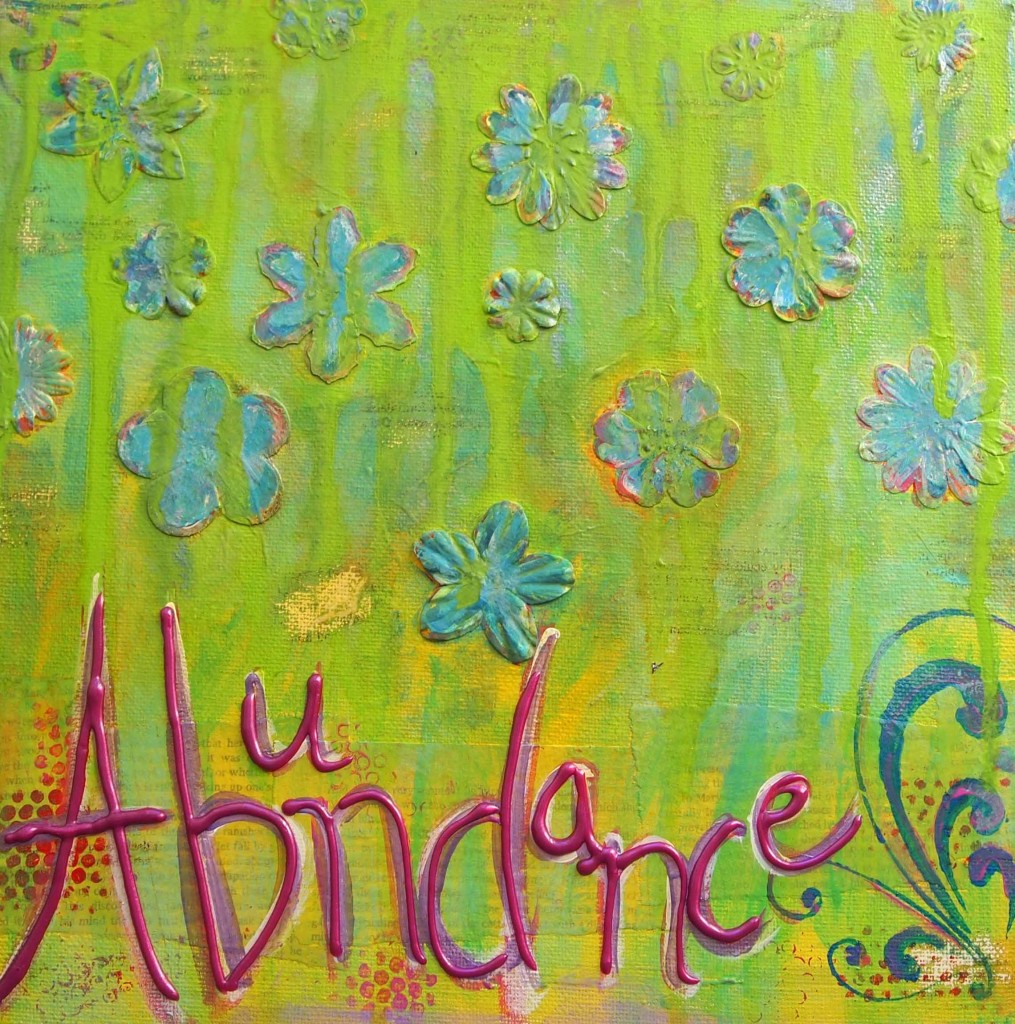 As I worked on this, I knew I wanted a word in it but what word?  I began to think of all the gifts I have in my life right now from a supportive family, a home, all the good health in our extended family, great art communities in Art Every Day Month and Paint Party Friday, so much to be grateful for in my life.  I realized I have an abundance of good – so there was my word.  When my husband saw it (he is truly supportive but has an odd sense of humor) he remarked on how that one word is 3 silly words – A Bun Dance.  Perhaps my next painting will be about little buns dancing…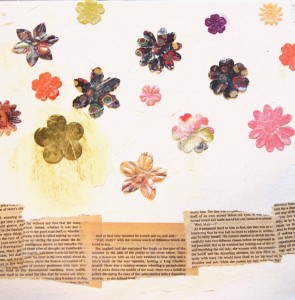 I started by gluing down the paper flowers and text. Found out some of the colors on the flowers reacted to my glue.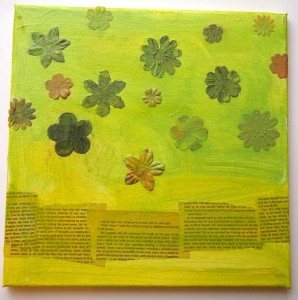 The greens and yellows did not have the vibrancy I was looking for so I covered it with yellow Radiant Rain spray.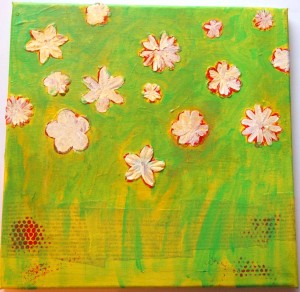 I wanted the flowers to be thick with layers of colors so I started with red.  Then some more white gesso over it so the next color could pop- but the yellow spray ink became a problem because it added a yellow tone to the gesso.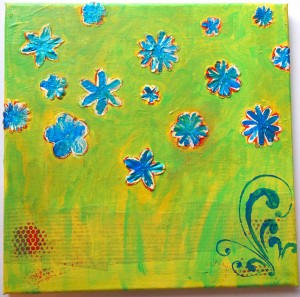 Now some metallic blue.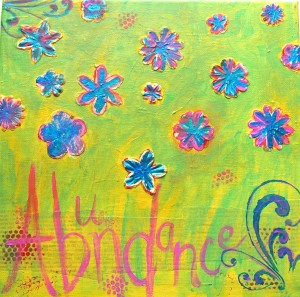 Pink and the word.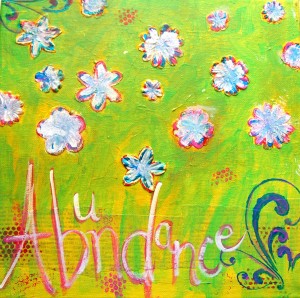 More white to make the next color pop.  Added white to the word also.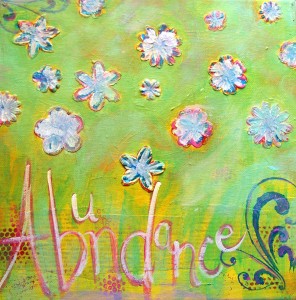 The green of the background need something so a bit of light turquoise.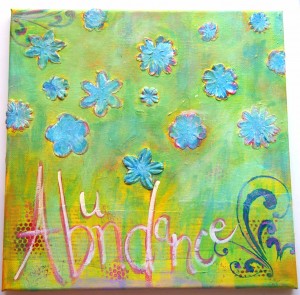 Turquoise on the flowers.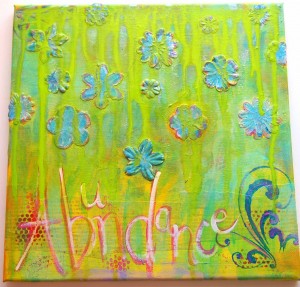 Green ink dripped from the top.  Then sprayed with water to get it really runny. Added purple ink and realized that was a mistake – green and purple make mud.  Ooppsssss! Paper towel and water to the rescue!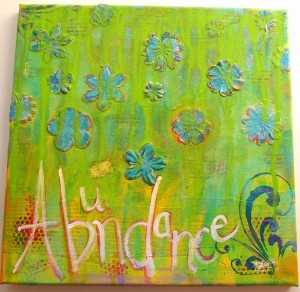 More green ink and water.  I am really liking the build of color. This is what I wanted to do all along – glad I didn't give up.  I also transferred little bits of text.  Whenever I rubbed too hard some of the paint layers pulled up too – really liked being able to reveal the layers beneath.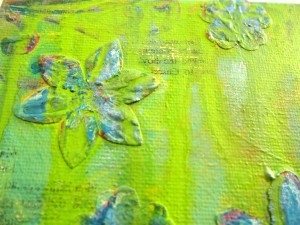 Since I was using book text it transferred the reverse but I just did a "sloppy" job and nobody could read it anyway – so it didn't matter it was reversed.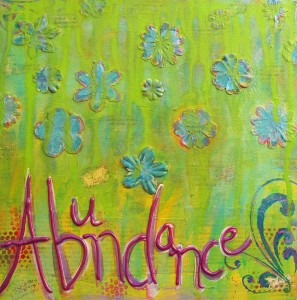 A bit of dimensional paint to make the word pop out.