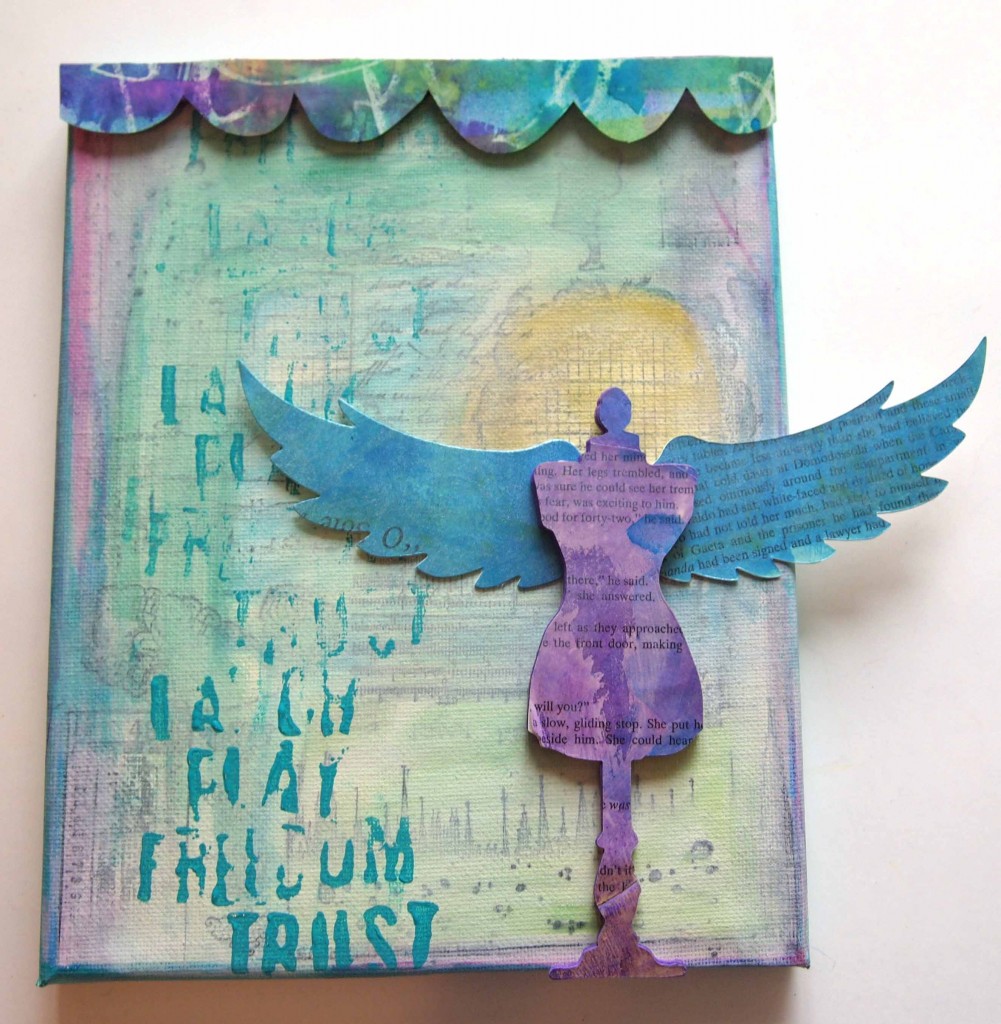 So, it's Art Every Day Month and I have doing a decent job getting art done.  My goal was to finish something everyday since I have the pesky habit of leaving things half finished because my muse "leaves" me at about that point. Turns out my muse doesn't go out to lunch and leave me – I kick her out with perfectionism.  My muse was frustrated with me to the point she wouldn't even show up.  I gave up. I resigned myself to not doing any art today.  I really gave up.  Then my muse returned hoping I had learned the lesson I needed to learn.  I don't know if it is truly finished yet – but my time is up for today's art adventure…looking forward to spending some time tonight checking out the art adventures of all the artists over at AEDM!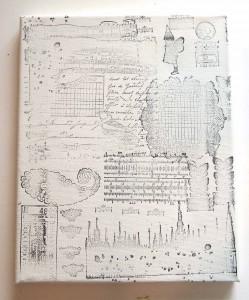 Rubber stamped on a canvas.  No idea what it will be – so just random.  Liked the imperfect impressions – added to my "who cares" attitude and rejection of perfectionism.  Used a waterproof ink pad.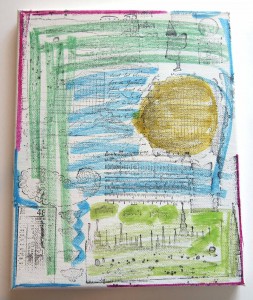 Grabbed a handful of prismacolor pens.  I believe any alcohol based pens would be able to do this.  Randomly colored – still no idea where it will go…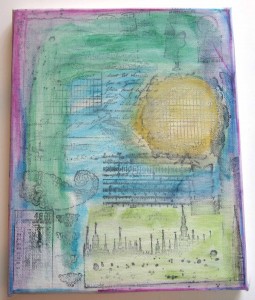 Used rubbing alcohol to smear the colors.  Added more pen in places until I was happy with the colors.  Did I know where it is going?  Nope.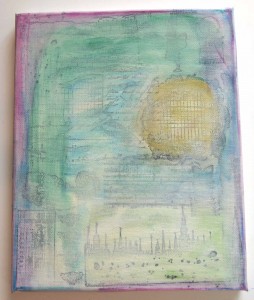 A bit of white painted dry brushed over it to tone it down a bit and cover up some of the stamping.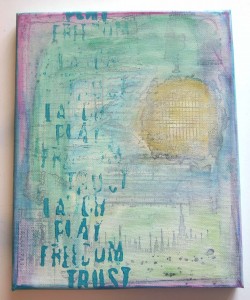 Added a few words with paint – of course imperfection – it didn't go as planned but I liked it.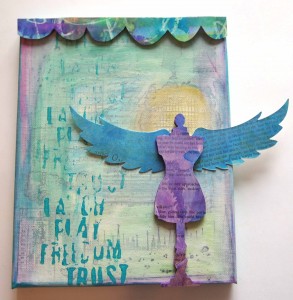 I decided I wanted shadows but instead of using paint to create it, I went for real shadows.  A complimentary color of fun foam was die cut and the layers glued together so it was like custom made pop dots.  I'm too cheap to use that many pop dots on one project!