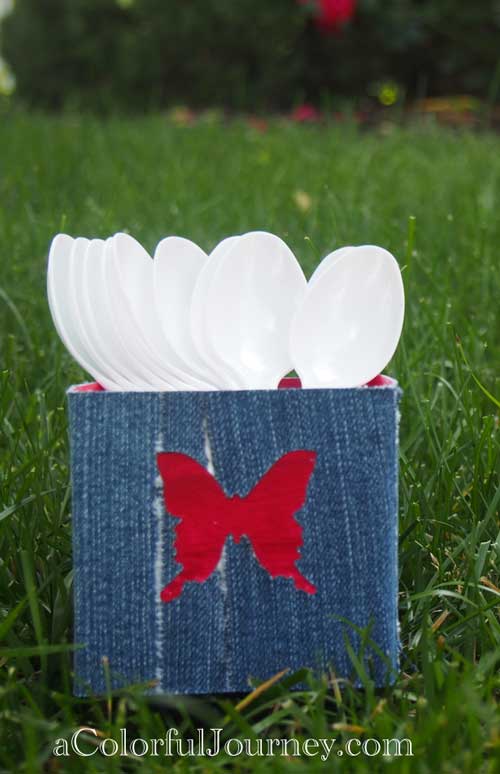 It's summer here and that means outdoor entertaining.  I tend to use cheap white plastic cutlery and it looks like cheap white plastic cutlery.  Once I put it in a red and denim blue box it suddenly looked a whole lot more festive and ready for summer fun.
How'd I make that box? It's Eileen Hull's ATB Sizzix die
 with some worn out denim jeans on watercolor paper.  Best of all, I can make as many of these that I need!  Spoons get one, forks get one, knives get one.  Check out the video where I show you the process from start to finish!
Watch Dressing up Plain White Cutlery for a Summer Picnic  on YouTube
Supplies Used