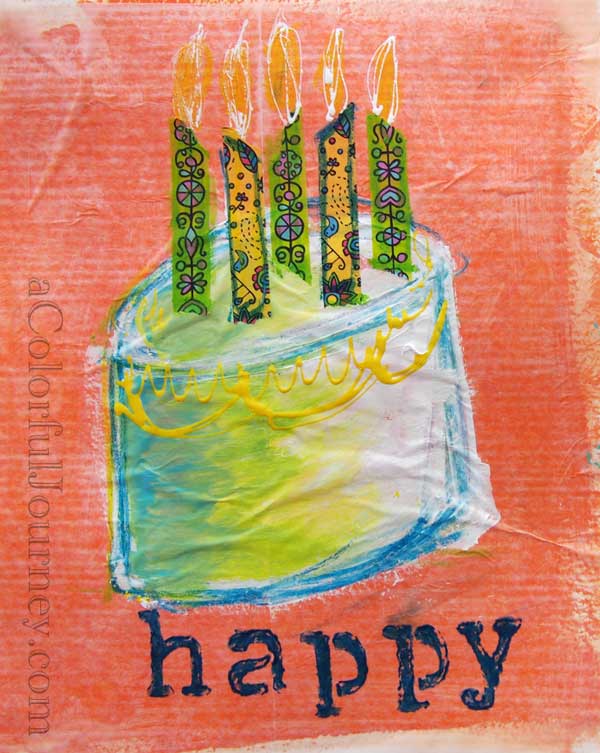 I needed a birthday card and I just wanted to play in my studio.  So, how can I do both?  By making an oversized card myself!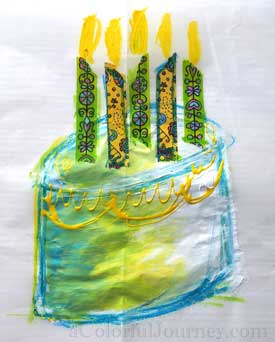 A great bonus of making the card, I was both happy when I made it and happy when I gave it.
I used things like Deli Paper
and washi tape for this quick painted card.
Check out the video to see how easy it is to use Portfolio crayons with a stencil!
Watch  A Deli Paper Painted Birthday Card  on YouTube.
I used Portfolio crayons right through the stencil – love the imperfections that it created!  I will be using these crayons more with stencils.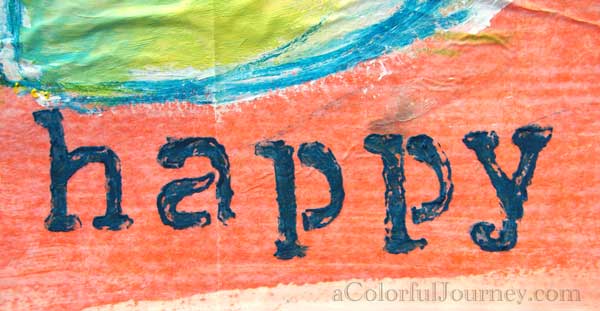 Supplies Used
Deli Paper -Kabnet Wax from Sam's Club- deli paper is dry waxed paper used to wrap sandwiches at a deli- but here is a link to my new favorite deli paper that I found since filming this video: Deli Paper
Heavy bodied paints
Washi Tape from Artsyville