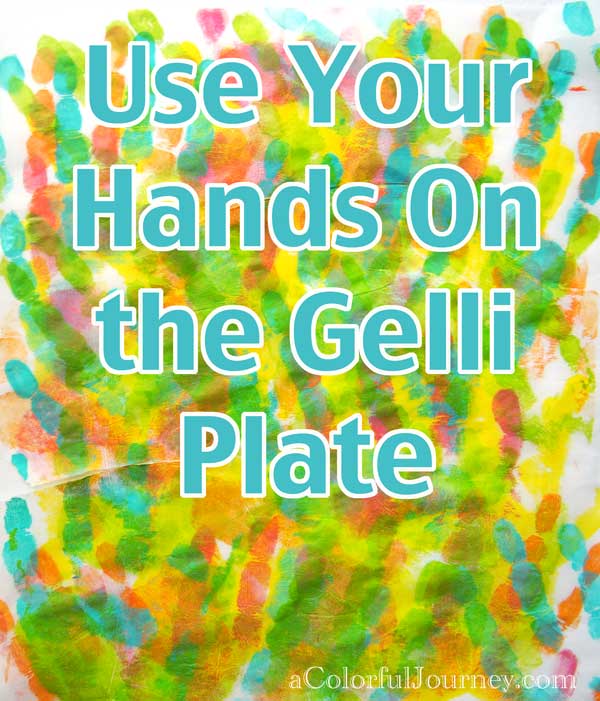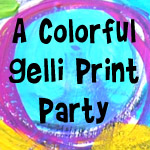 This month's Colorful Gelli Print Party is all about giving high five's and celebrating our successes…and getting paint all over our hands on the Gelli Plate!
Watch  Using Your Hands on the Gelli Plate on YouTube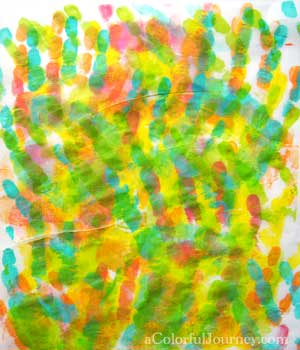 Every day is filled with successes.  It is so much easier to see the shortcomings, the struggles, and the troubles but even on the worst days there is always something worthy of a high five.
Every time I look at this patterned paper,  I will be reminded to give a high five which is why I used it to make a little gift.  I'll share that video with you next week.
What did I give myself a high five for today? Taking a deep breath.  I was having an argument with my computer and the computer was winning.  Instead of going to irrational land, which is so easy to do when the machine is refusing to do something so simple, I took a deep breath. Actually 4 or 5 deep breaths.  And that is worth celebrating!
What can you celebrate with a high five today?
Supplies Used
Deli Paper -I used Kabnet Wax from Sam's Club- deli paper is dry waxed paper used to wrap sandwiches at a deli.  Want to buy deli paper online?   Here is a link to some very thin  Deli Paper  on Amazon
Gelli Plate 8×10
P.S. When I did the first handprints did you think there were hearts in the center?  I hadn't noticed them until I was editing the video.