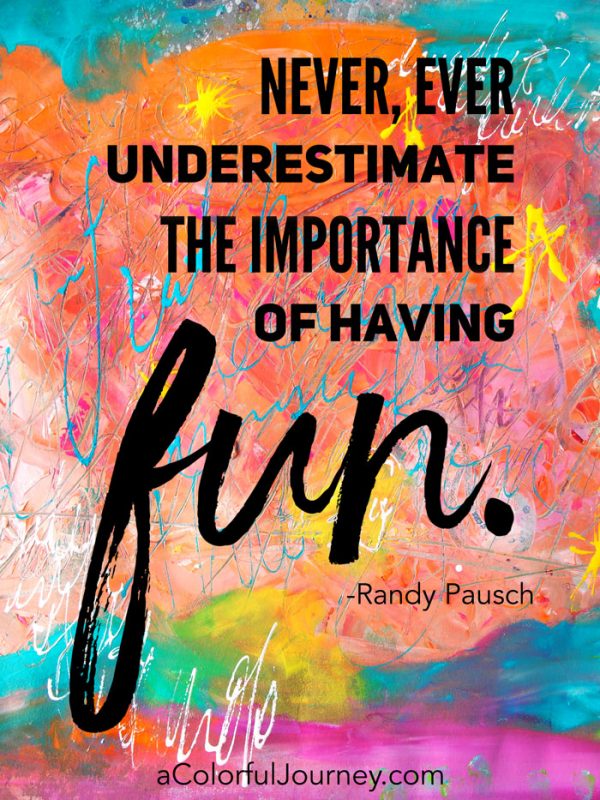 At a recent family gathering, I was asked what was the purpose of making art.  My answer, "Because it is fun."  And that was enough of a reason for me.  You can guess that it wasn't enough for him so I asked him why he played golf.  His answer, "Because he enjoyed it."
At that moment, a light bulb went on for him.  He didn't understand why color and paint was such fun for me but he could respect that it being fun was a valid reason for why I did it.
And fun was what I had as I smeared color all around an oversized piece of wonky paper.  It was my happy place filled with the excitement and mystery of seeing what would happen as I added layers.  When I had the impulse to add a star, I did that.  When I had the impulse to scribble write, I did that.  When I had the impulse to add hot pink, I did that.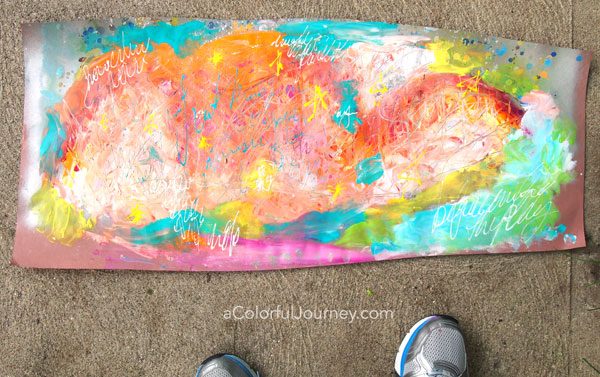 Just as golf helps him relax and recharge, painting does that for me.  Especially finger painting.  The fact that it brings me happiness is more than enough reason for me to paint.
Whatever the reason is that you create, it is a valid reason because every reason is a valid reason.