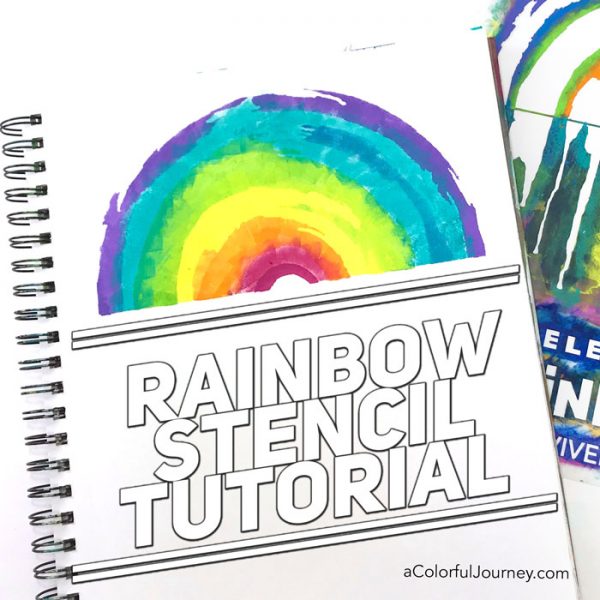 Rainbows are happy and colorful but they symbolize so much more that just that!  They are the hard won reward for making it through a difficult storm. Arting with my Painted Rainbows stencils is one way that I celebrate the journey of making it through those tough times.
In the video, you'll see 2 techniques – how I create the rainbow and how I use the paint drips to create a quick dripped edge on my art journal.
Watch Rainbow Stencil Tutorial on YouTube.  You can find this stencil, and all my others at StencilGirl Products.
To build the rainbow, I start by stenciling only some of the colors through the Painted Rainbows stencil with no precision.
Why is there tape on the stencil?  Because I felt like a straight line at the bottom instead of the drips today.  Masking with just a piece of washi tape, I have the option to make it fit my mood and as a bonus it will hold the stencil in place. Since washi tape is low tack, it will be easy to remove without ripping any paper.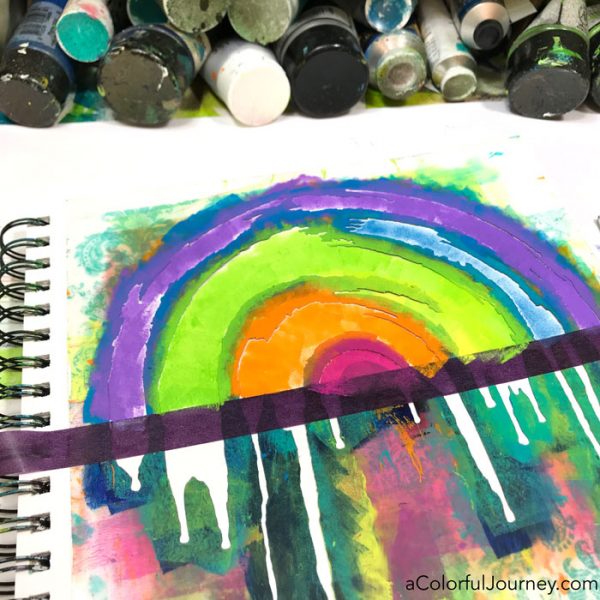 After I've removed the stencil, then I add in the other colors.  Using a cosmetic sponge imprecisely, I let the colors overlap and mingle.  A piece of paper is acting as the mask for me as I do this so that my bottom edge stays crisp and straight.  Next, it's on to using the drips!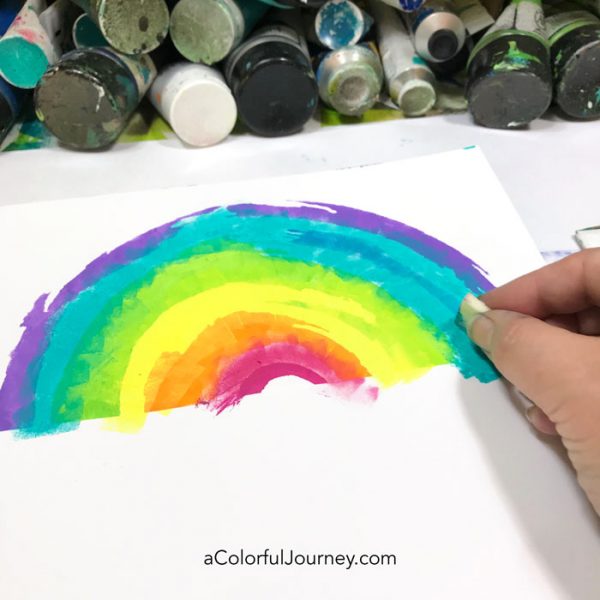 Now for the drips!  I love the look of dripping paint but don't have the patience to wait for dripping paint to dry.  Using a stencil to create them means the dry time is much much shorter.
In the video, you'll see how I move the stencil up and down to create drips of different lengths and why I flip the stencil over and use both sides for the drips.
After doing a few of the drips, the analytical portion of my play began.  I make it sound like there was deep thought involved but not really. I just looked at the drips and decided where I wanted a longer one or a shorter one and then found that size on the stencil.  But that is more thinking that I usually do when playing.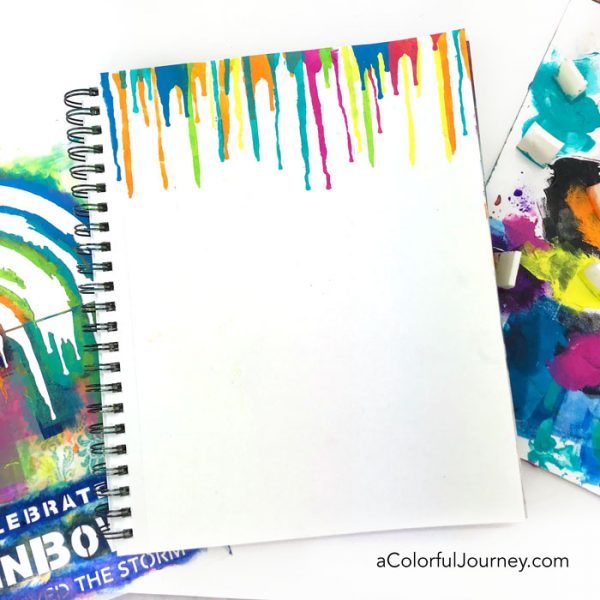 Thanks for stopping by!  If you're new to stencils, you can see more of my blog posts and videos using them here and you can see all of my designs at StencilGirl Products.