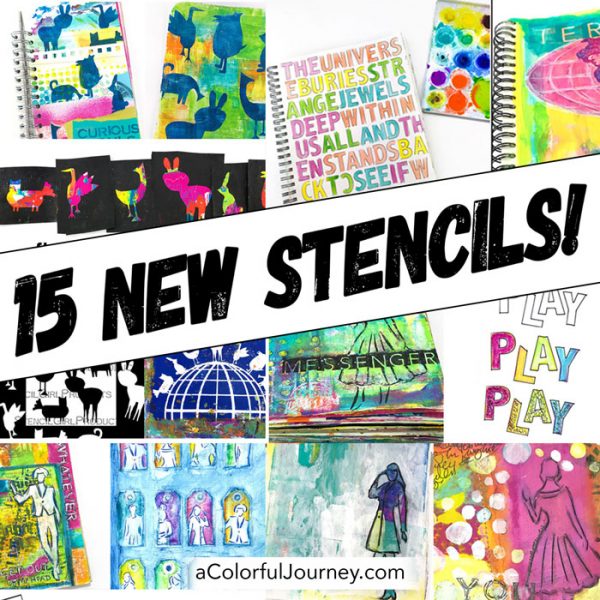 What do Sketchy Women with Class have to do with Painted Rainbows?  What do Figments of Imagination have to do with Kandinsky's Garden? They are just some of my new stencil designs just released at StencilGirl!
Here's a look at some of what I've been creating with these new designs.  It's my version of a journal flip through…why do I say my version? Because I don't work in one journal…so it is really a stack of journals and papers where I've been playing.
Watch Art journal flip through with my new stencils  on YouTube. And you bet there are tutorial videos coming in the upcoming weeks so be sure you're subscribed to my YouTube channel to know as soon as they're published!
Here's a look at each new stencil and what inspired the designs.
It wasn't just the colors of rainbows that inspired the Painted Rainbows and Little Painted Rainbows stencils.  They also symbolize making it through difficult times and that is definitely something worth honoring and celebrating!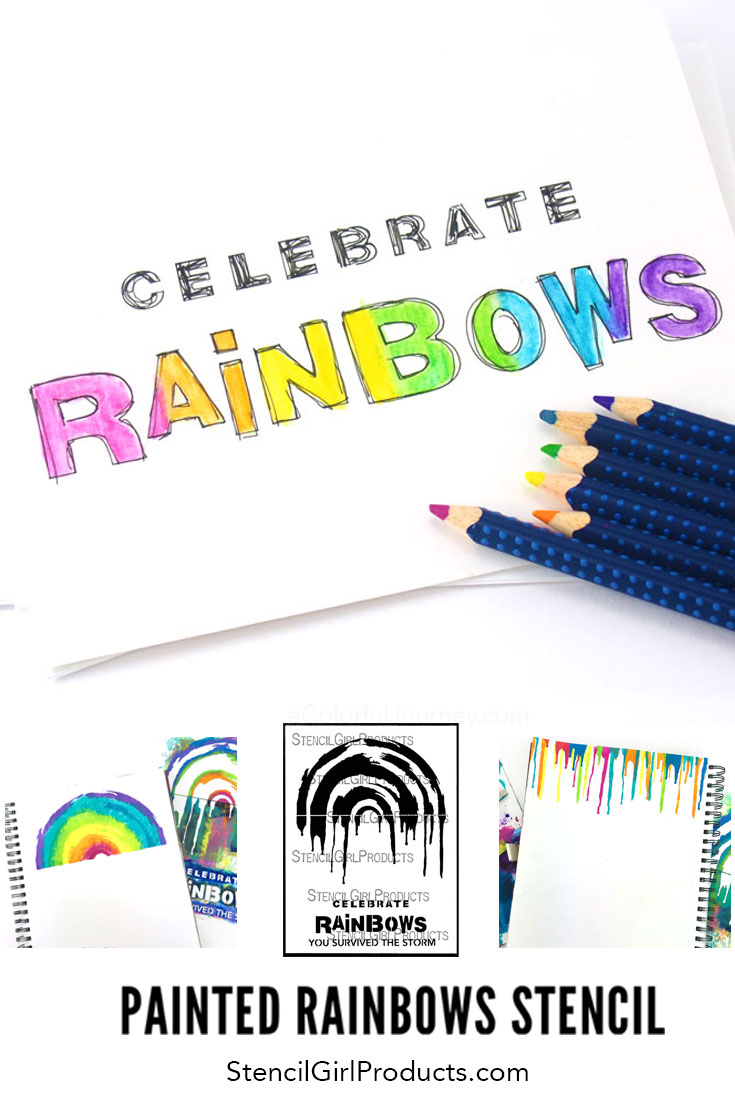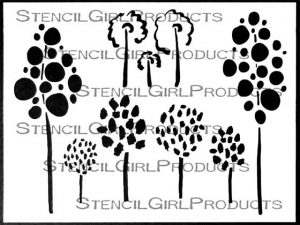 Kandinsky's Garden came about after a visit to the Guggenheim Museum in NYC and I couldn't stop thinking about what I had seen in his artwork.  Since he does abstract work, I wondered what inspired him for the marks he made.  Everyone talks about Monet's amazing garden as his inspiration, but I wondered what Kandinsky's would look like.  This stencil is my interpretation of what would be growing and blooming in his backyard.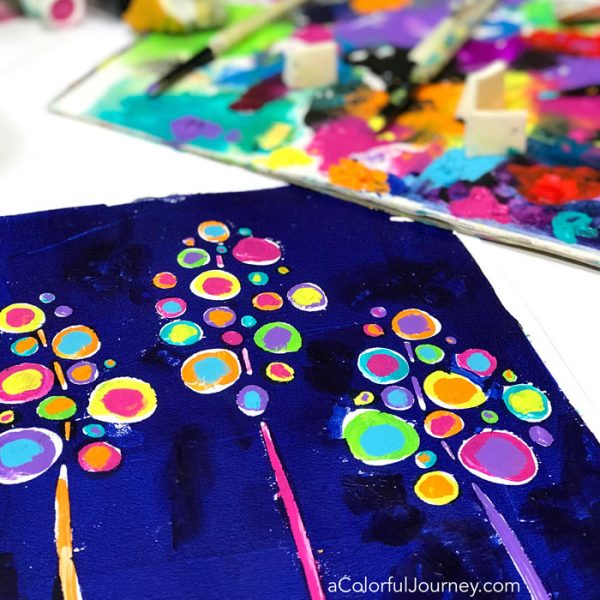 Figments of Imagination and Little Figments are whimsical creatures who hang around in tubes of paint to spark and encourage play.  Inspired by silly collage critters that I've made, each stencil also includes the masks for each of the 7 critters.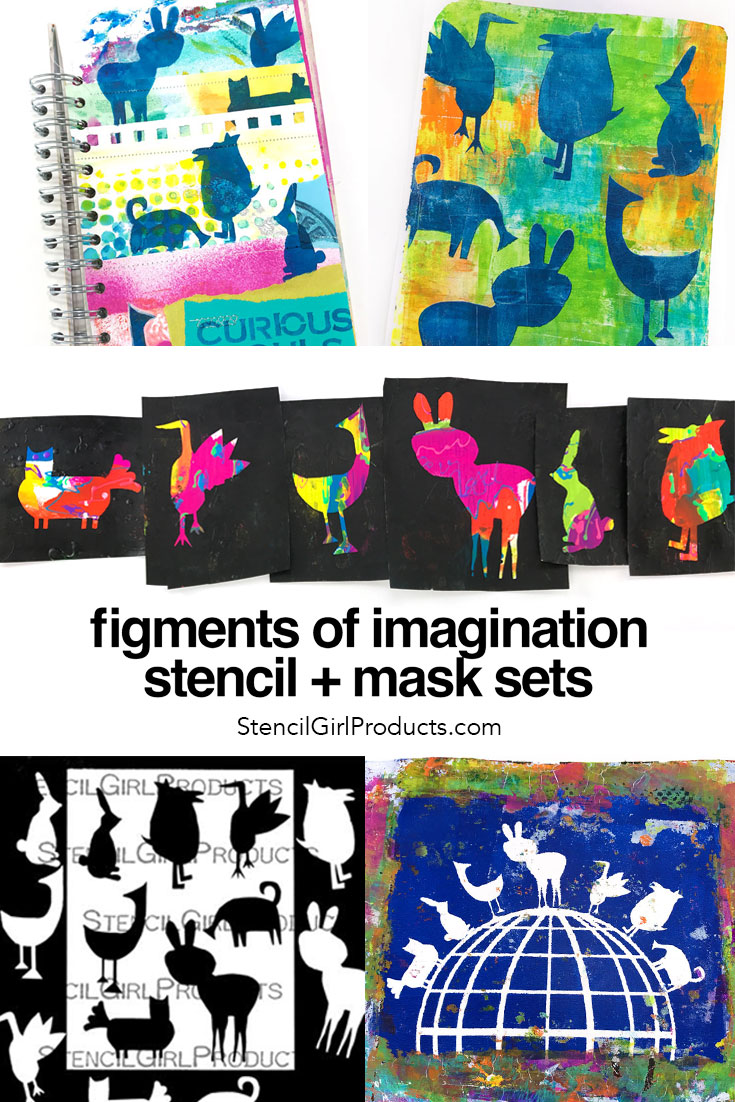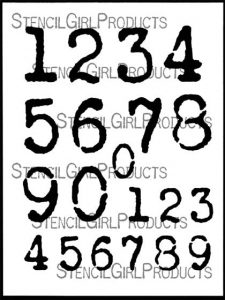 Vintage Typewriter Numbers is the long awaited companion to the typewriter alphabet stencils.  This stencil has both the large and small numbers.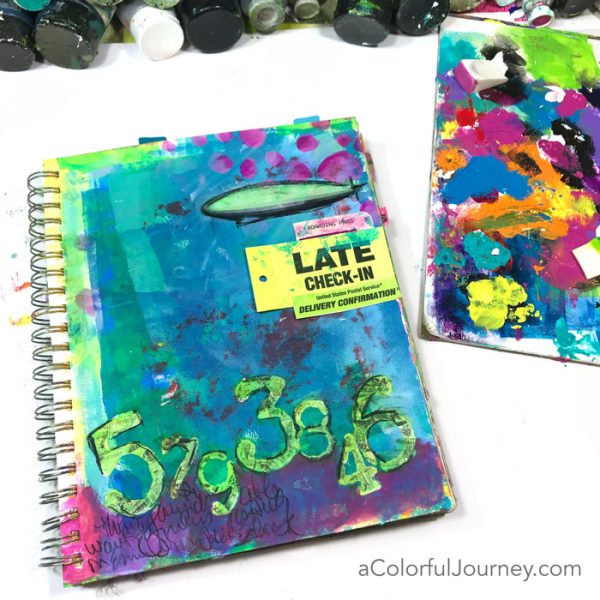 Alpha Jumble was inspired by a pile of letters on the counter in my studio.  I wanted that look of letters tossed willy nilly all around for a playful background. Alpha Jumble small  has the open space and sentiments designed to fit just right in that space to make quick cards, ATCs, or journaling spots in a jiffy.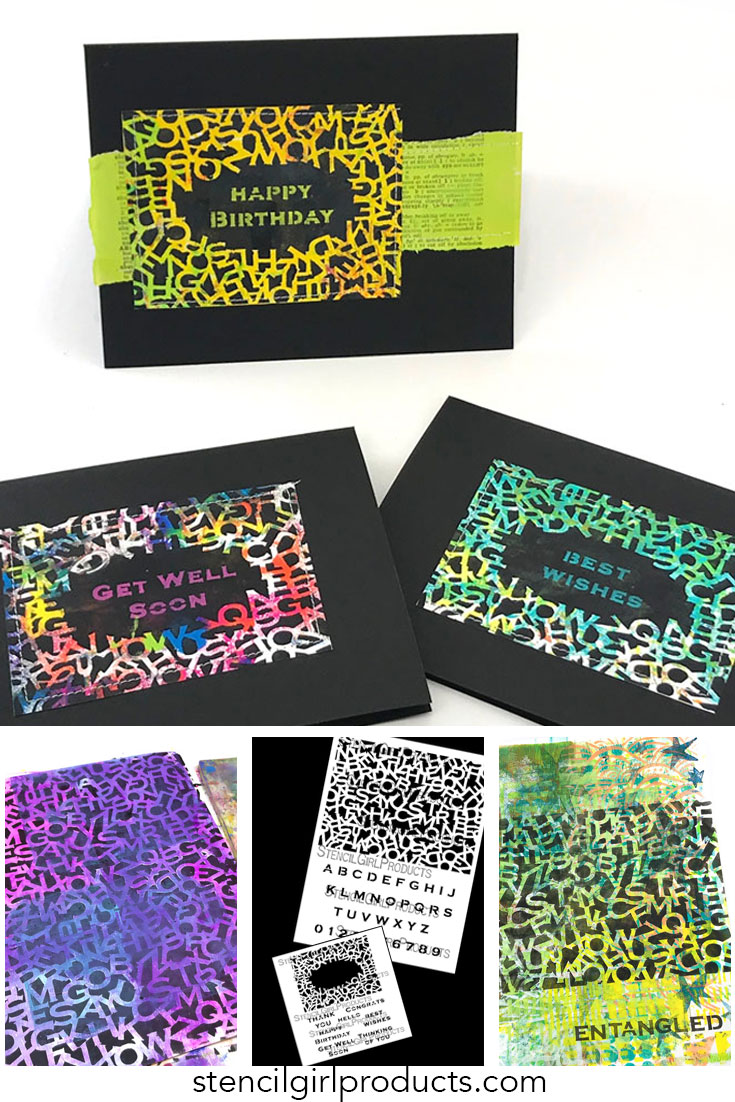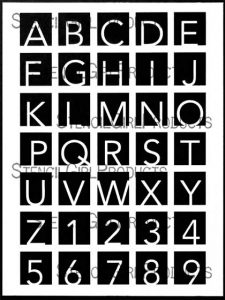 Hip to Be Square and Hip to Be Square Smallalphabets are multi purpose.  I like things to line up but I don't like having to work very hard to line things up…so I created an alphabet stencil to do the hard work for me. Just put the edges of the boxes together to create perfectly spaced words vertically or horizontally.
They also make it a snap to create titles that match the rest of the play.  The masking nature of the alphabet allows the colors below to create the letters, so everything matches perfectly!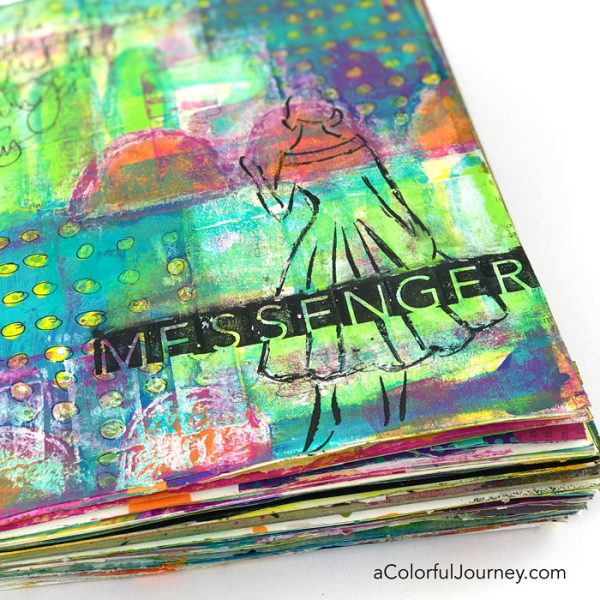 Sketchy Women with Class and Sketchy Women with Attitude are my hand sketched designs.  These women have been sharing their wisdom and stories with me as I add them to my art journals.
My favorite way to use these lately has been stenciling in paint then loosely drawing over the lines to give it the of look freehand sketching.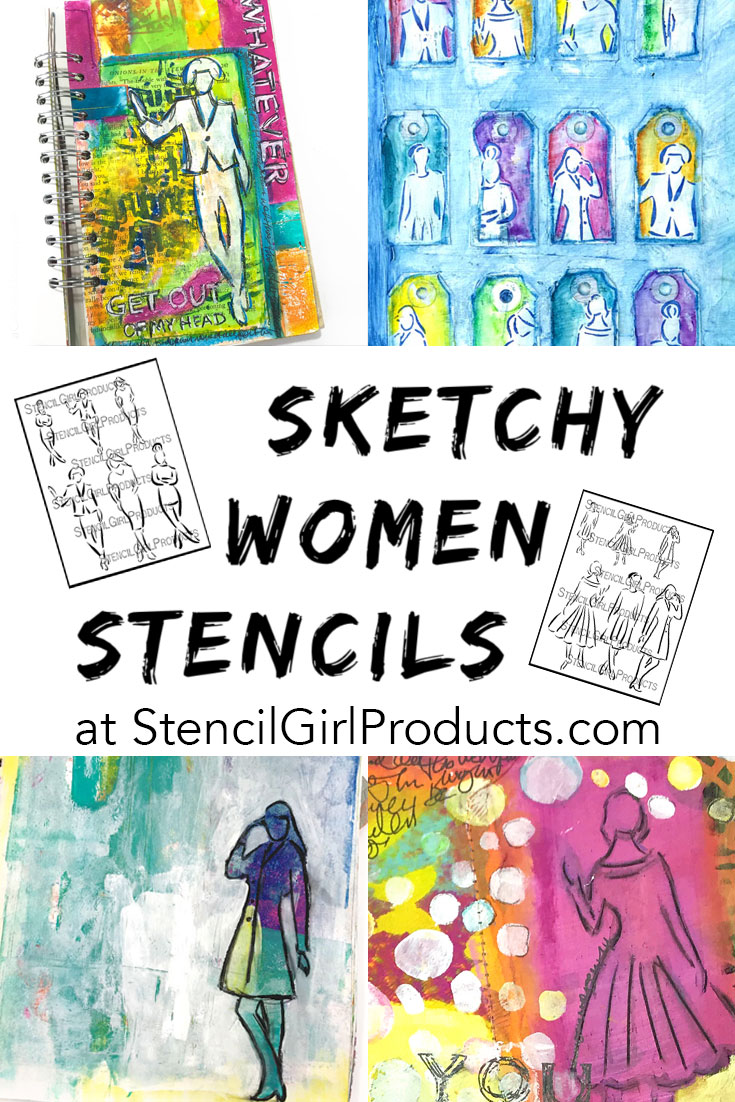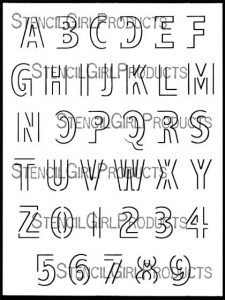 The Open Ended alphabet was inspired by the charm of neon lettering after a visit to the Sign Museum in Cincinnati.  These letters give you lots of options since you can leave them open creating a modern vibe, close up the ends to create outline lettering, fill them with color or with a pattern.
My current favorite way to use this stencil is with a pen, making filling a page with words a snap!  Stay tuned for the video for this page too using an Elizabeth Gilbert quote.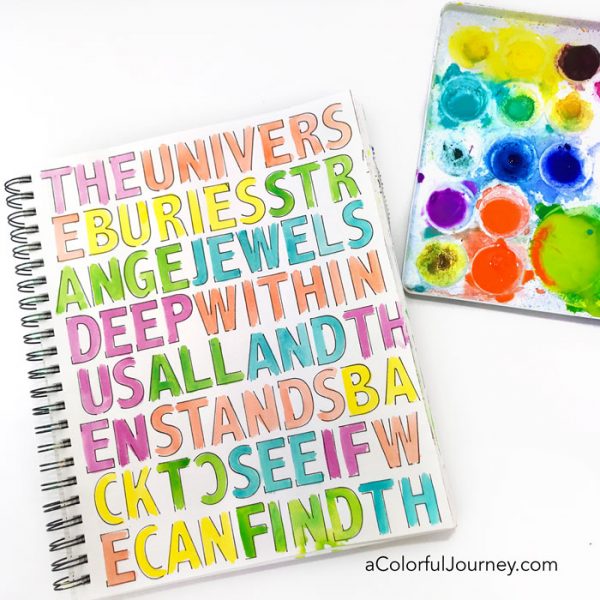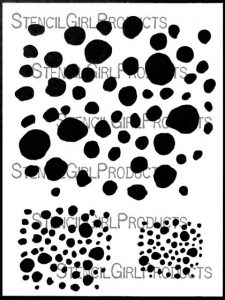 Speckles and Spots is filled with organic circles in 3 different sizes. The larger circles are spaced far enough apart that it makes it easy to stencil with multiple colors without any masking, as I did in the background below.  Having the variety of sizes in one stencil enables you to have just the right size that you need.  In the Sketchy Woman sample above, you can see how I used the middle size Speckles and Spots.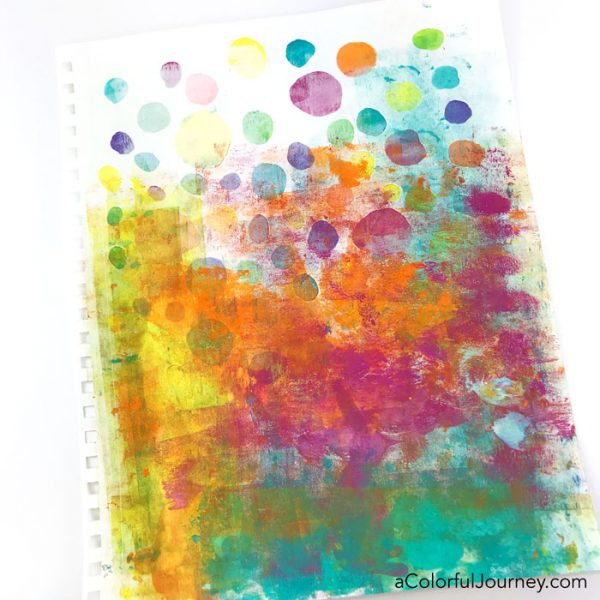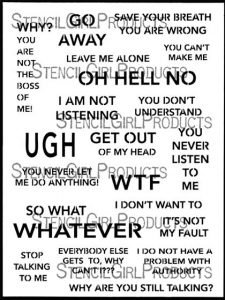 Sometimes, I need a stencil that can say what's really on my mind.  If perfectionist thoughts are bubbling up or the voice of a long gone critical relative in my head is making too much noise, I call upon my inner teenager. That rebellious spirit gives those voices the what for to quiet them down in the Teenage Angst stencil.
This Sketchy Woman has become my Whatever Woman, that seems to be her go to message for me every time I have art journaled with her.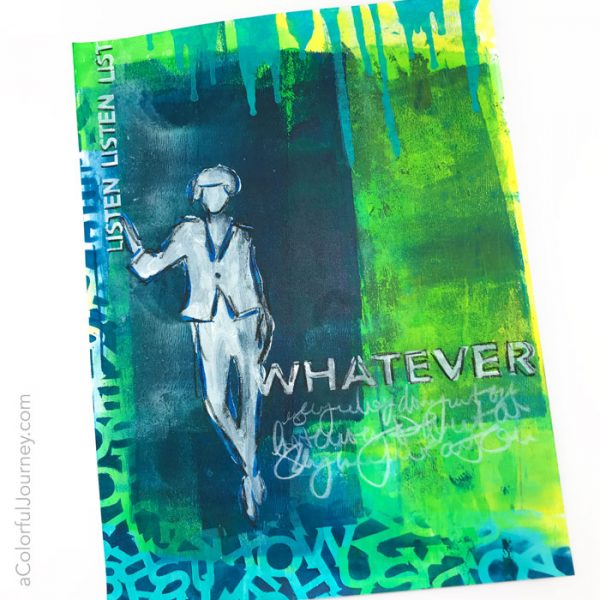 Thanks for stopping by today!  If you're new to stencils or want to know more ways to use stencils, get signed up for my newsletter because over the next couple of weeks I'll be sharing lots of video tutorials for using these new stencils.