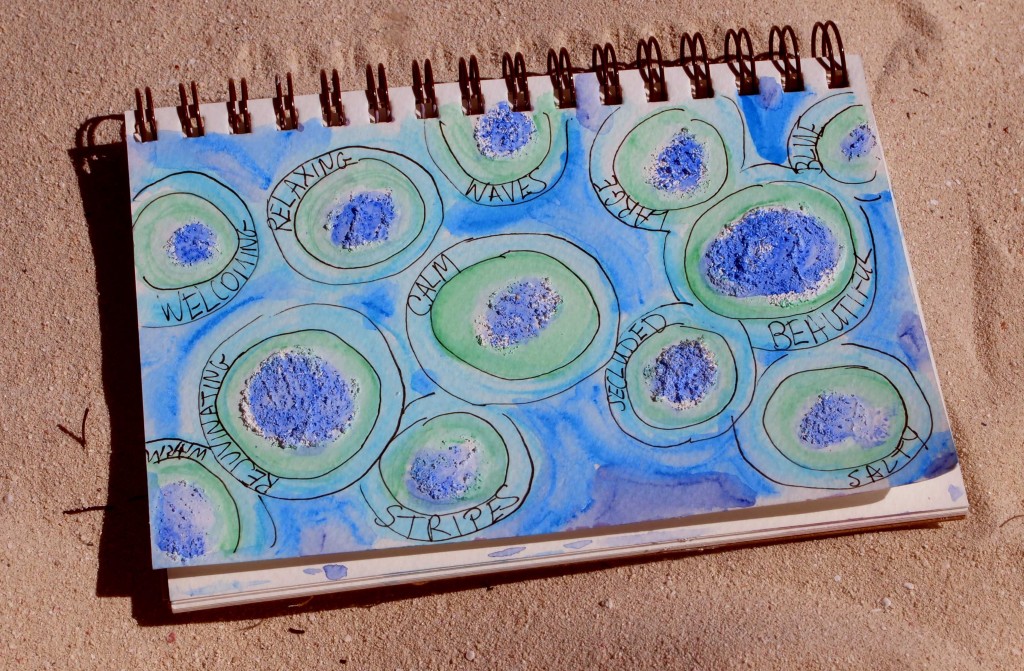 Do you ever feel like creating but just don't know where to start?  I did today!  When I flipped through my art journal this page grabbed my attention.  This page was pure joy because I had no idea where it was going – I just kept adding to it.   Before I knew it my purple page for The Summer of Color challenge at Twinkle Twinkle was finished!
I started with textured circles.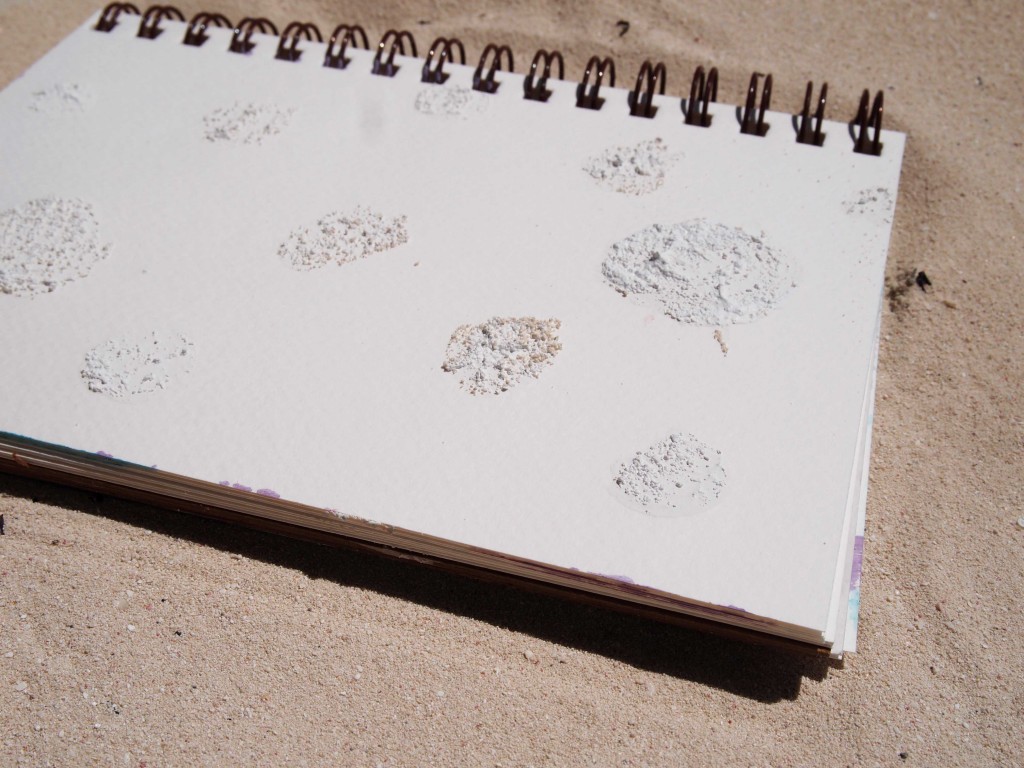 Then I used watercolor pencils to make the circles.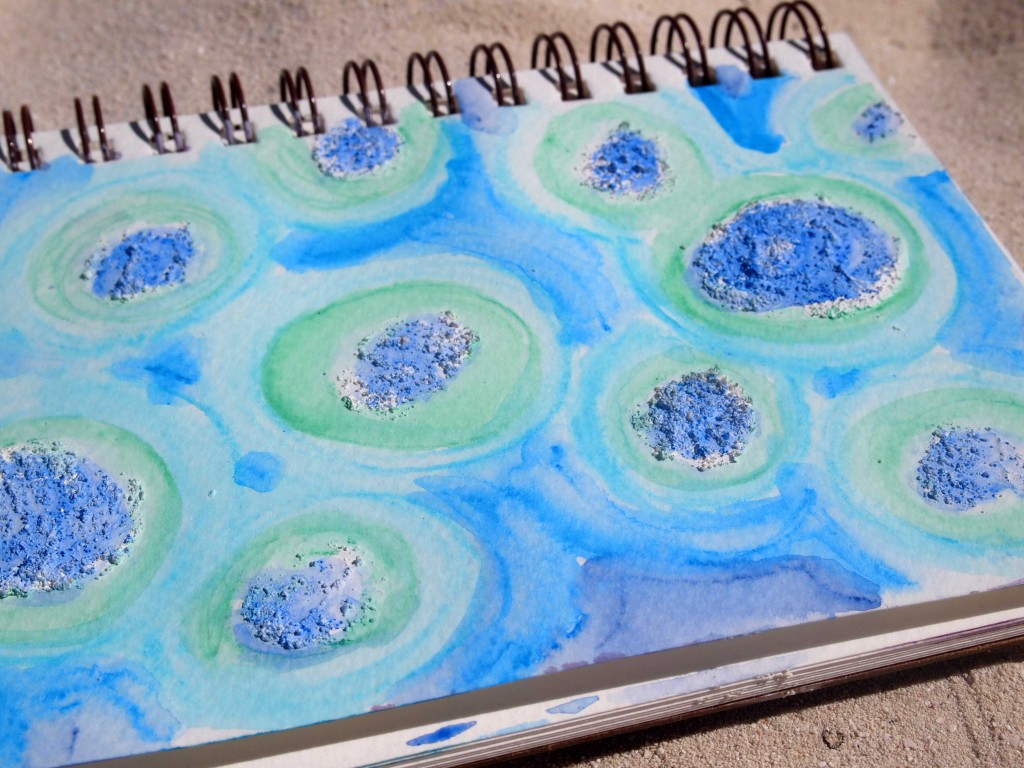 I ended with black pen circles and words.