When school ended I asked my youngest for all of her school papers.  She was very nervous – what would a parent want to do with all that work?  Art.  She had lots of papers, so I am set for quite a while.  I thought all the different inks, papers, and handwriting would make a great first layer.  Her homework and any paper within reach was fair game.  I started stitching the pages together.  Guerrilla stitching.  Nothing careful, nothing orderly.  Just sewing.
After making a giant random page of her handwriting, homework, and worksheets I went for my stencils.  Pan Pastels are new to me so I didn't know what to expect.  Creamy goodness.  Vibrant colors.  Here is one of the quilted papers.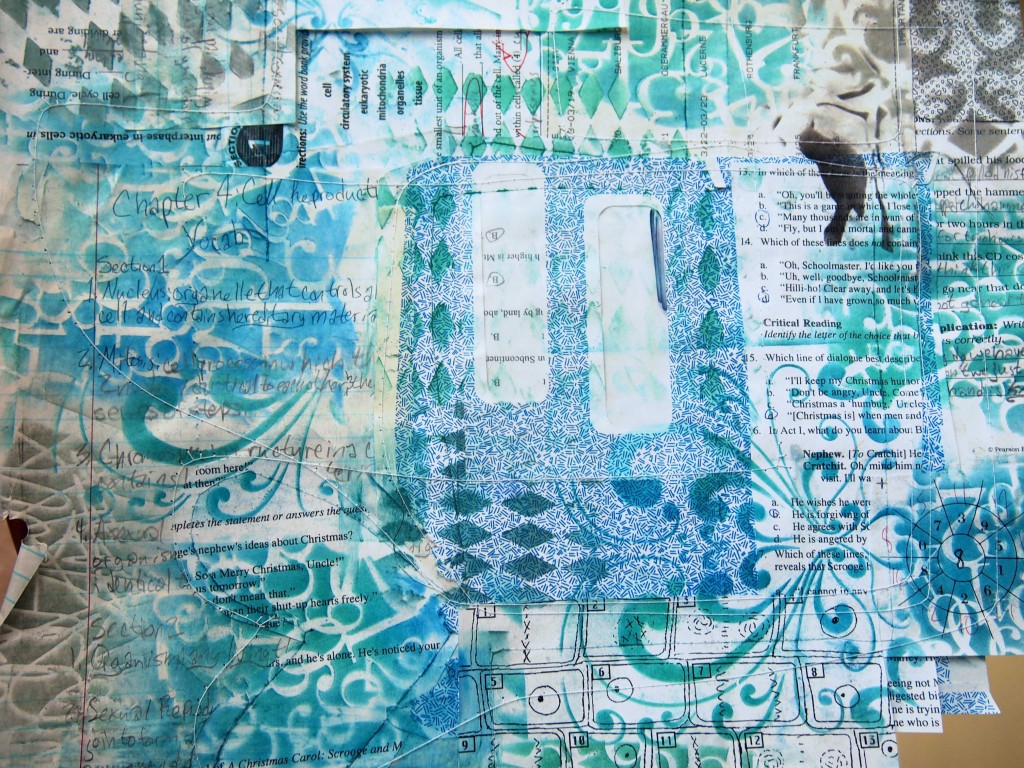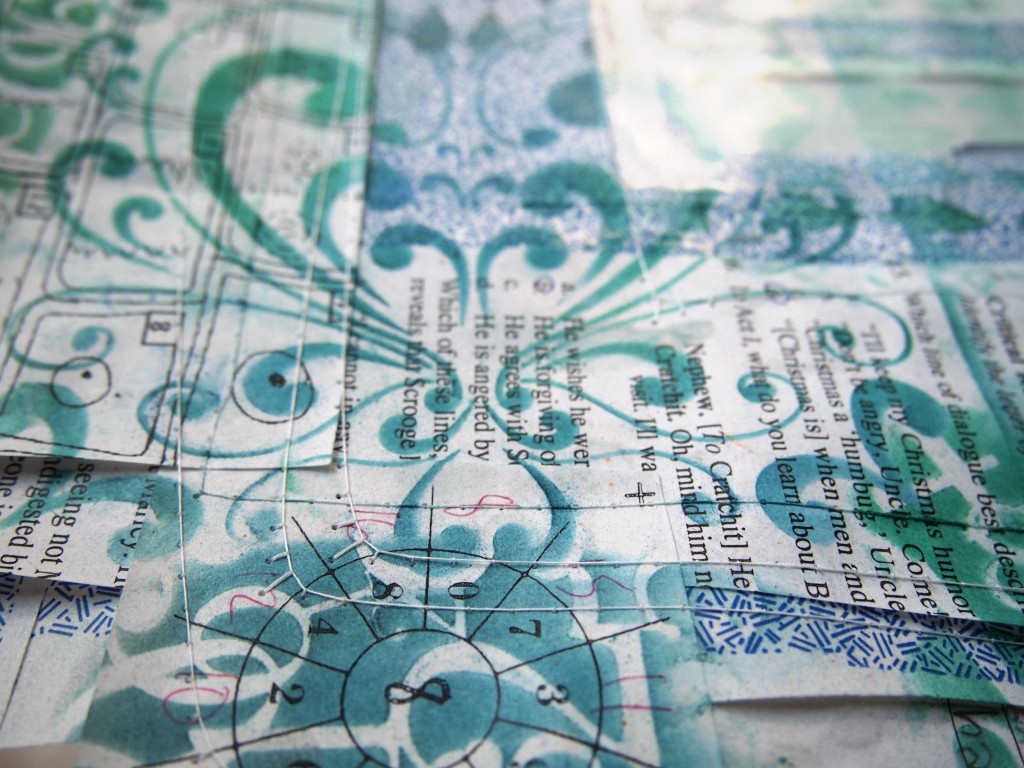 You can see how I used this in a journal page here.