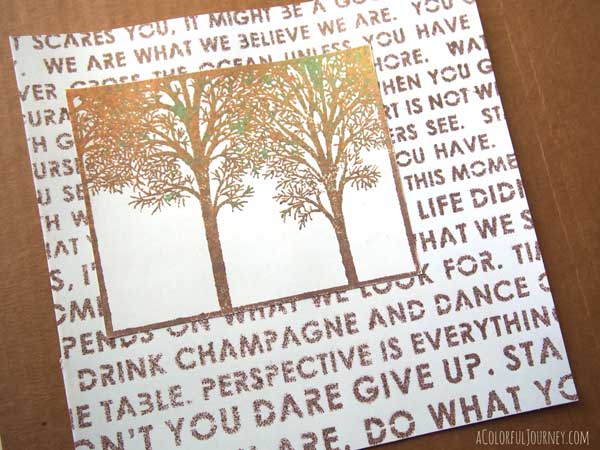 Different spray inks do different things for me.  Prima's Color Blooms have a sticky feel to them (not implying they are glue like, just a bit stickier on the hands) and that means they work well with things I want them to stick to – like a rubber stamp without beading up.
In today's Play Date, I show you how easy it is to use spray ink with a rubber stamp from Technique Junkies.  Then to get even crazier with you – I used lots of brown!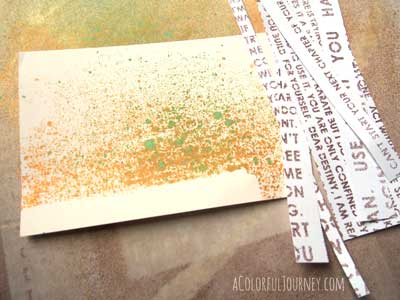 Play Dates are all about the conversation about a supply.  Do you notice the feel of the ink on your hands being different from one brand to another?  I'd love to hear what you're thinking about spray inks.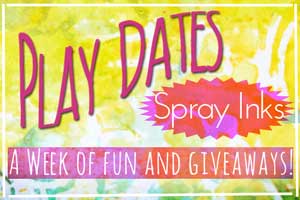 So how can you join the conversation?  Leave a comment here telling us all what you enjoy about spray inks or what your favorite is or tip or trick!  Click on over to  A Colorful Playground over on Google+ and share your spray ink creations. It can be something new or a favorite spray ink project from whenever!  Join in however you are comfortable!
Want to know more about Play Dates? Check out this post here that explains it all!
Watch Play Dates: Spray Inks and Rubber Stamps on YouTube.
Want to win a Wall of Words stencil?   One commenter on this blog post chosen by Random.org will get Wall of Words!  Want more chances?  Share this on Facebook, Twitter, Pinterest, etc. and come back and tell me where you shared it for more chances to win!  Be entered by the end of the day on Oct. 2nd to win. I'll announce the winner on my blog on Oct. 3rd. (and yes, Internationals can win too!)
Supplies Used: