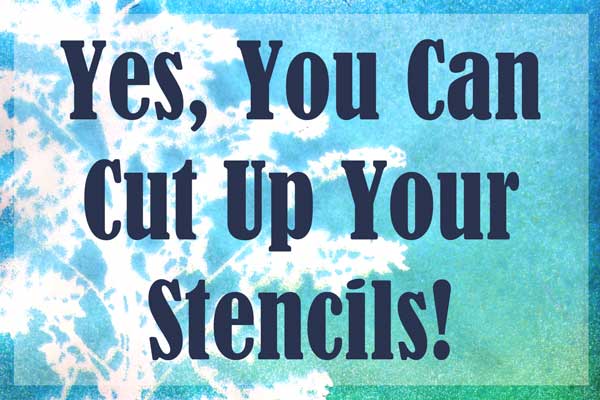 I wanted a tall tree with full branches of wonderful leaves in my art journal.  But I didn't have that- or did I?  I made some surgical "adjustments" to the Branching Blossoms stencil to get the look I was after.  I used scissors and the very fancy tool called an index card.
Why did I want a tall tree so badly? It was all because of my morning walks.  The last several days there has been the most amazing colors to the trees at the park.  Thank you rain!  I wanted to capture one of those tall beauties in my journal.
Watch Yes, you can cut up your purchased stencils on YouTube.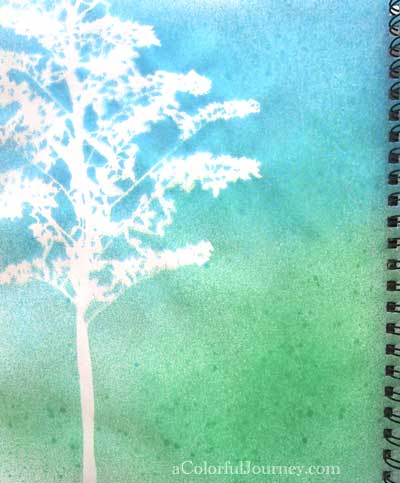 I didn't get the art journal page finished and that is okay with me. This page may sit like this for a day, a week, a year or more.  I have given myself permission to play in my art journal without the pressure to finish everything right now.  I encourage you to give yourself permission too!