[DISPLAY_ACURAX_ICONS theme="19″ size="55″ function="1″ animation="bounce" opacity="0.8″]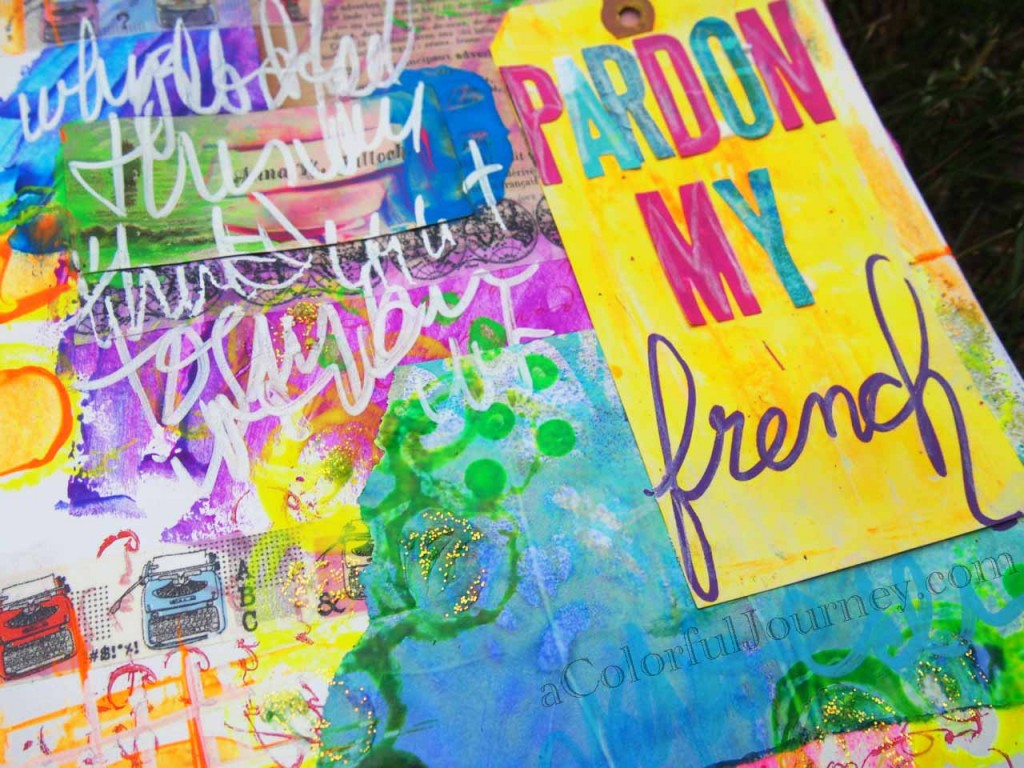 Why did I need to be forgiven for my "French"- this car!  I saw it at an art fair and it blew my mind. There were several expletives I just couldn't hold in.  The details and toys on this car- the more I looked the more I saw!    A hockey rink on the hood.  Elvis performing for Barbies on the trunk.  What a car!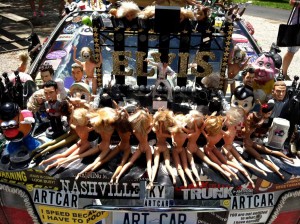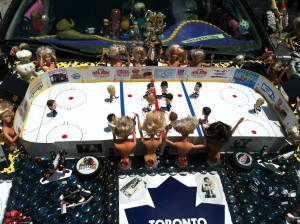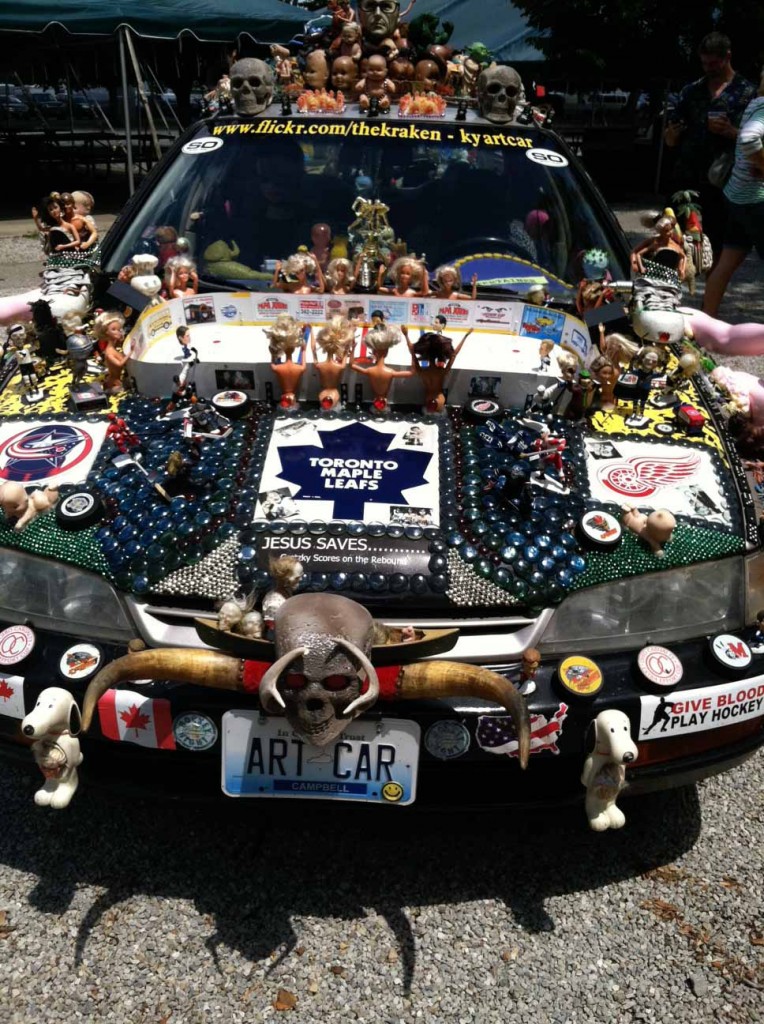 I came home from a day of walk through booth after wonderful booth of art and a little craft store shopping I went straight to my art journal.  I didn't use a single paint brush while making this!  For some reason, I really wanted to avoid the paintbrush.  Matte medium is so much easier to clean up with a Catalyst blade!  I used up some old Crayola glitter glue, grabbed some scraps off the counter, played with the super amazing Posca pens, played with my sale goodies (the neon paints and washi tapes), used up some treasures (the French grammar book and the vintage calling card), but most of all I had fun.  I captured my mood in collage and color.  Do you find your mood shows up in your art?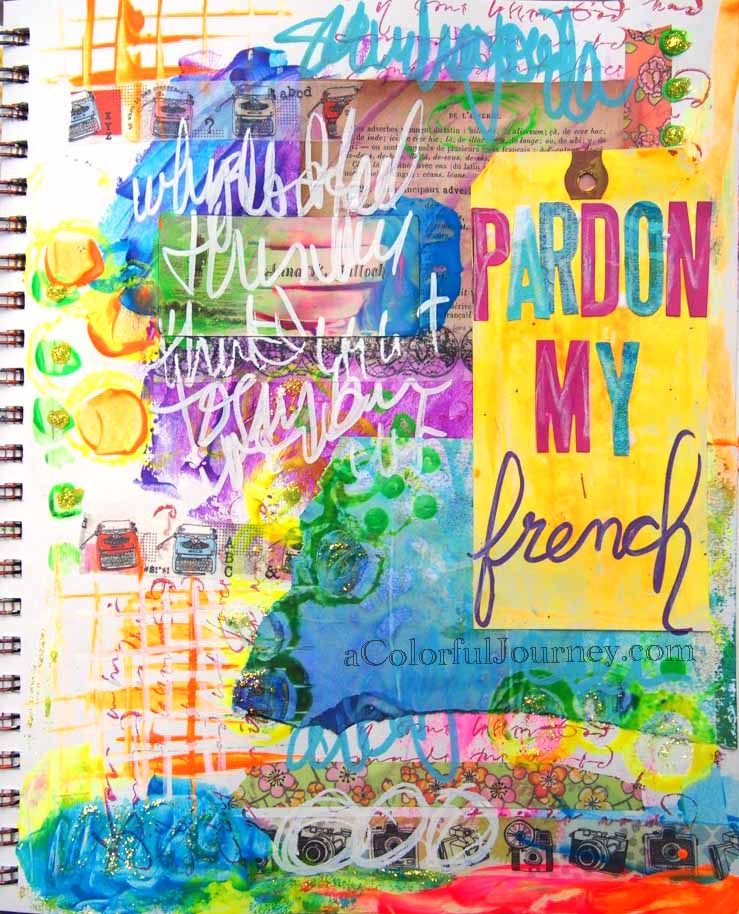 Supplies Used:
Posca Marker
        Catalyst Blade   Matte Medium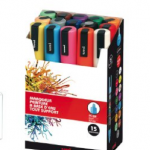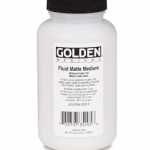 Linking up to Creative Every Day, Collage Obsession , Be Inspired and Be an Inspiration, Inspire Me Monday, Glue It Tuesday, Create Daily, Artful Times (vintage), Dictionary Challenge (fe-fr), Craft Room Challenge (use scraps), Simon Says Stamp (anything goes), and Art Journal Every Day.