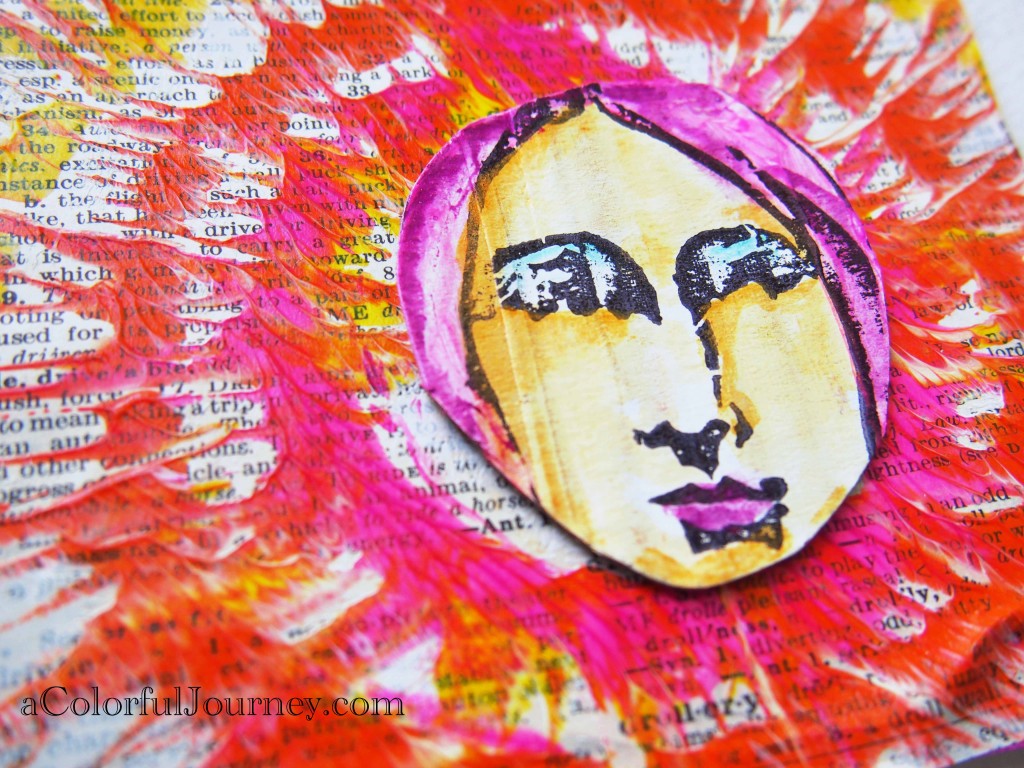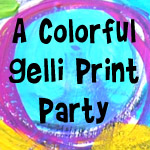 June's Colorful Gelli Print Party is here!  Not just one video this month but TWO!  I couldn't stop playing (and I didn't want to).  A mega thanks to everyone who shared their Gelli fun with the May party!   I am inspired by all the prints and projects.  June's party will be open all month- love to see what you're making!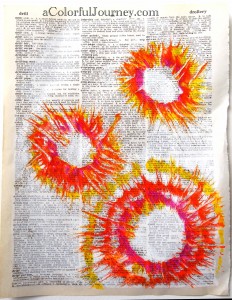 Watching Jane Davies video sparked this Gelli play.  So excited to experiment with Tulip Slick Paints
(dimensional fabric paint).  Thanks Jane!
I had so much making these prints because they reminded me of the Magic Spinning Art Machine
from my childhood.  Did you play with one of these as a kid?  Well, I may not be a kid but I can have as much as one playing with my Gelli Plate!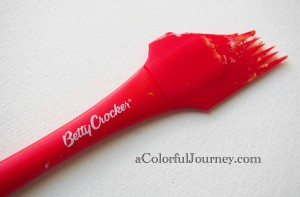 I couldn't find the tool I needed,  that I KNEW was hiding somewhere in my studio, so I had to improvise.  Sometimes the improv works out even better and that's what happened with this spatula from the dollar store!
Part 1 shows how I printed with the Tulip Slick Paints
, a spatula, Amsterdam paints (any matte paint will do it), and of course my Gelli Plate (8×10 size)!
Part 2 shows how i used a print to make this fun card with Twinkling H2O's
and Pam Carriker's portrait stamps!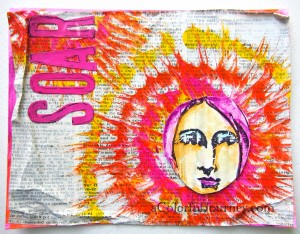 T
he die cut letters were made with the Block Talk die by Sizzix and Tim Holtz.  It has become my favorite alphabet because of its size- it fits cards and art journals perfectly for me.
On to this month's party!  It is open all month!
Link up your Gelli Plate blog posts, flickr photos, YouTube videos – it is all welcome!  New posts or recent posts are welcome!
Link to a specific blog post or flickr page or YouTube video that way people can easily find your Gelli goodness.
Add a link back to the party so others can join us too!
Leave a comment on at least 2 other links from the party.  You know how  comments encourage us creative types!
Participate as many times as you want- just be sure it relates to the Gelli Plate.