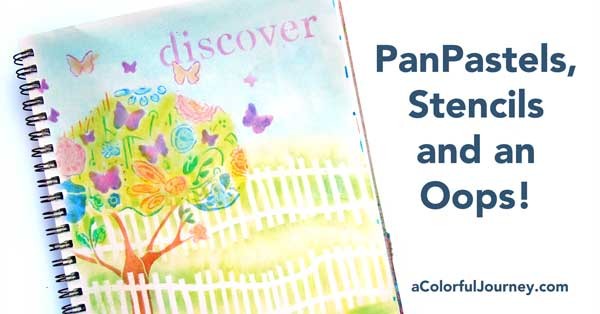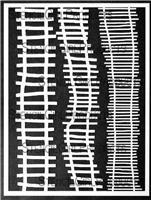 After a day of play with one of my new stencils from StencilGirl,
the ladders
were left out on my counter. It's a very good thing I didn't put them away because when I saw them on their sides, suddenly I saw fences.  So out came the PanPastels for fence play…would this be called fencing?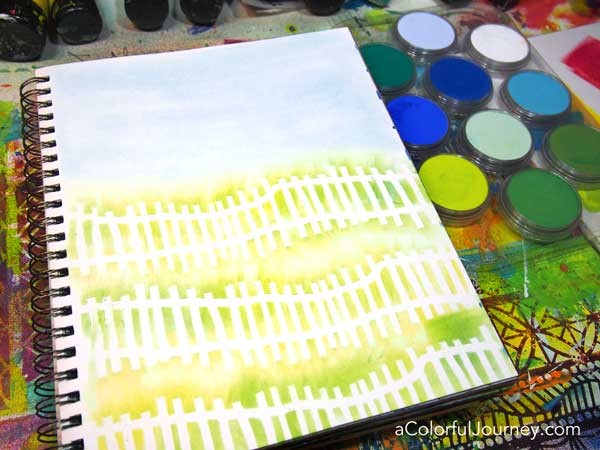 This play transported me to a field of fences, green grass and a magical tree.  Since I had no idea where I was going when I started, there was an Oops or two.  But I also found ways to work around that (the opportunities) and I've got it all in the video for you including how I sealed each layer!
Watch PanPastels, Stencils, and an Oops…and how to seal PanPastels on YouTube.
See how I created a totally different look with this same stencil in a recent post here.
Here are the supplies I used. Some of these links are affiliate links which means I get a small percentage. It doesn't cost you anything extra and you are helping me keep this blog and my videos ad free! Thank you- I don't like ads any more than you do!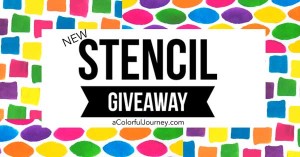 Are you entered to win my 5 new stencils? It ends on Wednesday and you can find all the details and the giveaway here!
The giveaway is now closed, but I am willing to bet there will be more giveaways in the future!  Get signed up for my newsletter and you'll know next time there's a giveaway!