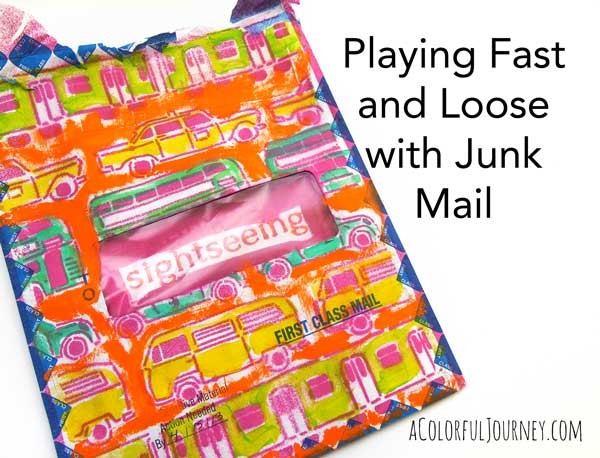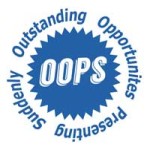 I'm playing it fast and loose with a stencil and paint on a junk mail envelope. It was the end of the day and I wanted to use up my leftover paints.   When time is short, anything within reach is fair game for me…and this was what I grabbed! When I go loose…there is usually an Oops or two…okay, there is always an Oops with me.
In the video you'll see how I handled 2 Oopsies.
Watch Junk mail meets a stencil on YouTube.
My fancy canvas for today's play- junk mail envelope!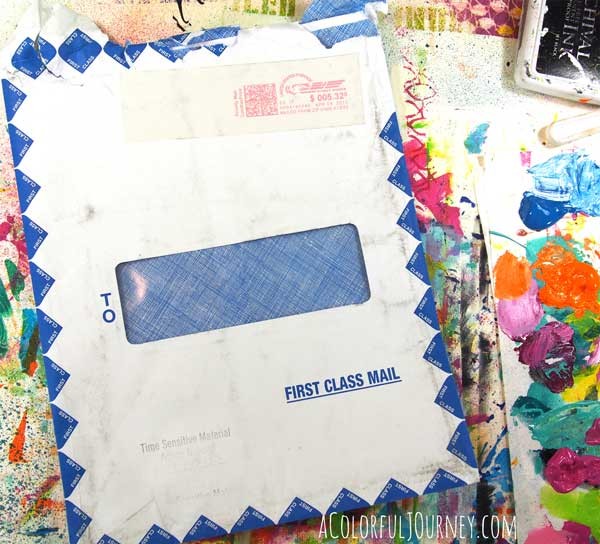 My Coming and Going stencil  with a quick hit of a permanent spray ink.
I knew what colors I had to use since it was all about using up the leftover paints on my palette.  But in my haste, my plan did not go as planned.  And that is more than okay with me!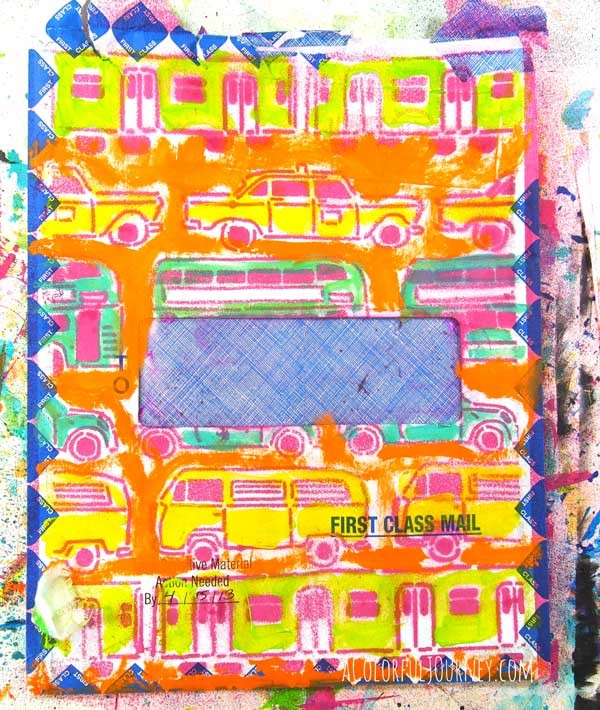 I needed something for in that window and my Are We There Yet stencil  gave me just the word I needed…and an Oops too.
Supplies Used: