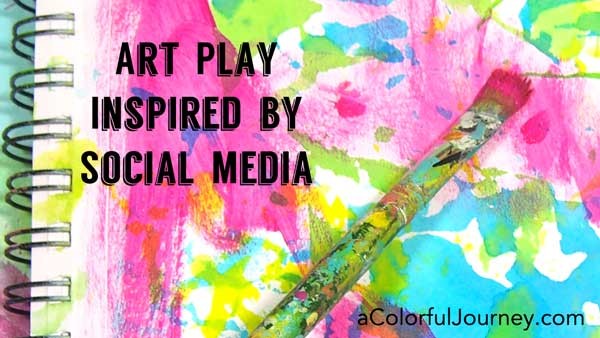 I love looking at all the inspiration on social media such as Instagram, Pinterest, Facebook, Twitter and Google+.  When I was stuck and just couldn't decide what to do in my art journal, I turned to that inspiration to help me get out of my head and start creating.
How exactly did I do it?  I scrolled through my various news feeds and when something grabbed my attention I used that as a jumping off point.  I kept doing this until I was totally out of my own way and feeling free to play.  I share the process in the video below…but be warned…that art journal page gets ugly in the middle!
Social media is always more fun with friends…hence the name social…love for you to stop by and say hello on Instagram, Pinterest, Facebook, Twitter or Google+!
Watch Art Inspired by Social Media on YouTube.
A huge thanks those who inspired me today!  Corrine Gilman got the whole thing rolling with this photo on Facebook.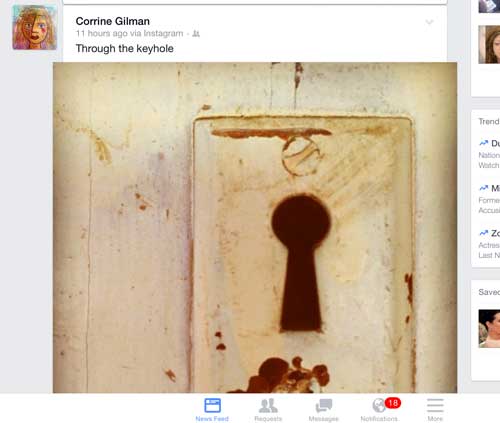 Rae Missigman sparked my color choice when I just couldn't decide with this glorious paint brush on Instagram!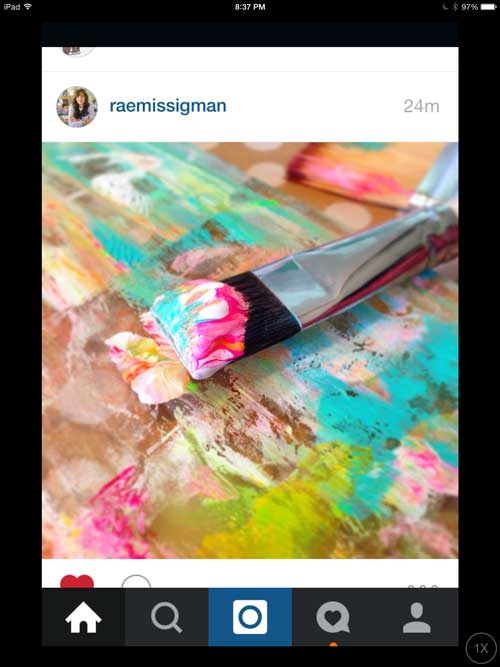 Thanks to Lorrie Takeda for getting me using some rubber stamps!  I've really been enjoying see all her carved stamps that she's been sharing over in the Google+ community, A Colorful Playground.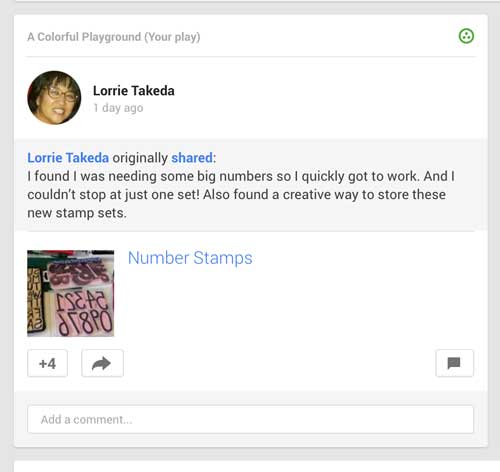 I looked  through my art journaling board on Pinterest and Marjie Kemper's page jumped out at me. She inspired step #4!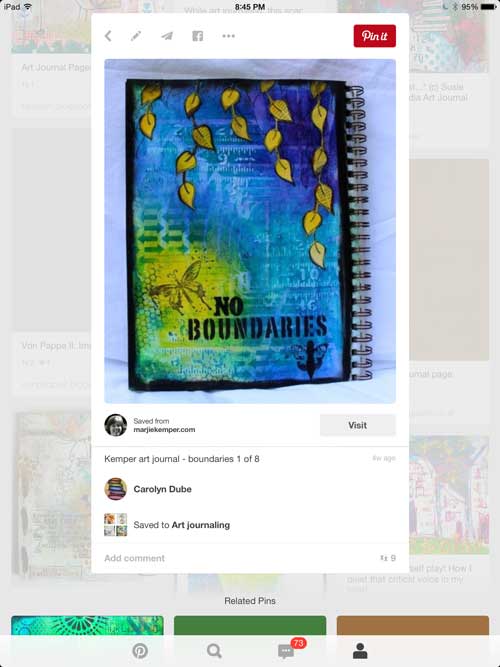 Supplies Used: