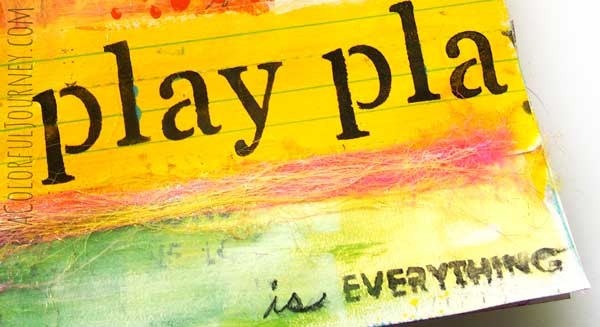 It's no secret I love to play with art supplies so I was jumping for joy when I was invited to play with goodies from USArtQuest and Susan Pickering Rothamel and StencilGirl stencils!  It's mixed media big time…I'm mixing together all different supplies in this one art journal page!
I'm a huge fan of Susan ever since being enthralled in her demoing at Stampaway over the years.  I'm teaching  again this year at Stampaway and my fingers are crossed that she'll be there demoing again so I can watch her magic in person!
In the video, I create this art journal page from start to finish but at the very end I do something that shows my age!
Watch Mixed Media Art Journal Play on YouTube.
Here's a close up shot of the Prills…love the organic feel to these little circles of fun!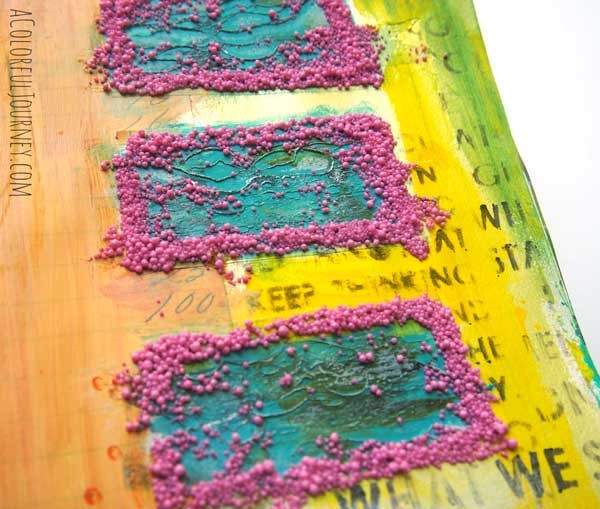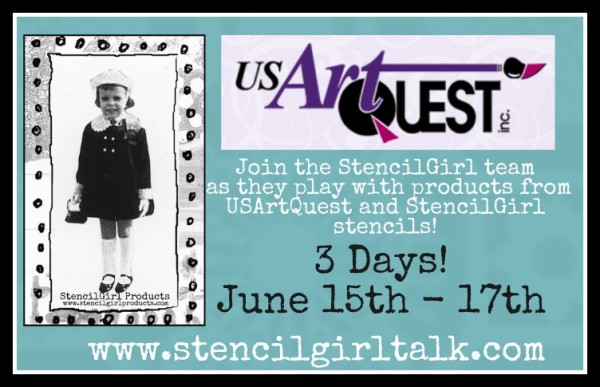 Want to see more ways to use USArtQuest?  Check out Mary C. Nasser's blog today and find out how this fun began at Artiscape with Susan Pickering Rothamel over at StencilGirl Talk!
‎Supplies Used:
Prills
Perfect Paper Adhesive
Perfect Pigments fluid acrylic paint
Great Tape
Dicrofibers