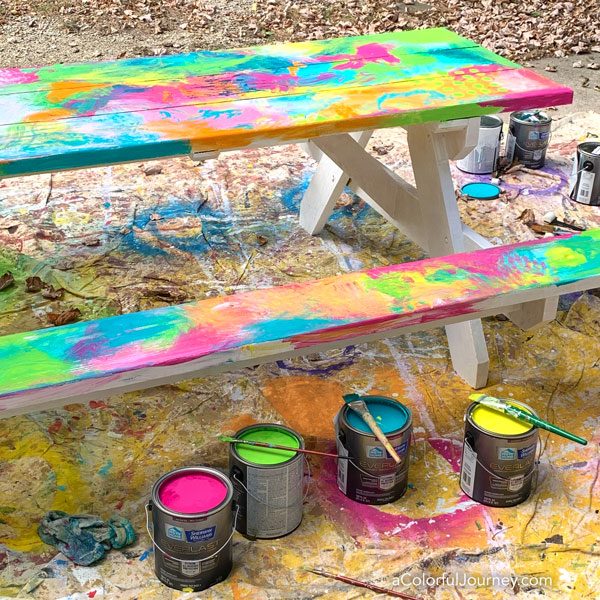 A picnic table is great place to add some color to your outdoors. Since it's outdoors, it means it has to endure the elements, rain, sun, snow and whatever else Mother Nature throws at it.
In the past I've used paint samples to do this but that was an interior paint so that is what it would not hold up as well as I wanted over the seasons.
This time I splurged and bought actual outdoor paint designed to hold up to the weather.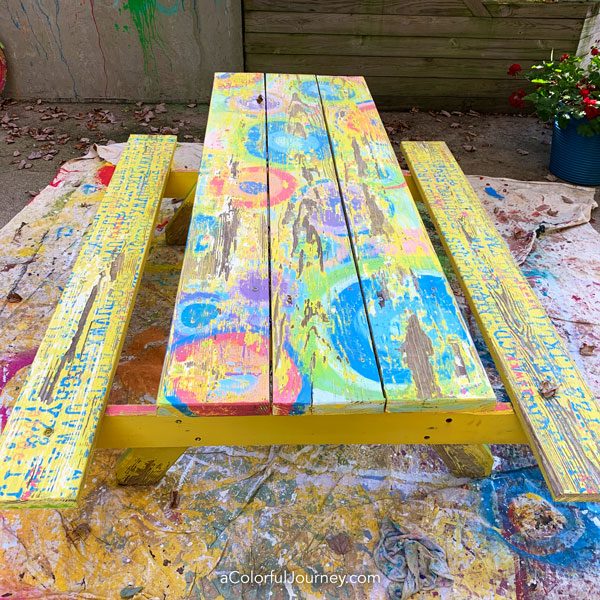 It isn't glorious but taking the time to prep the table is worth the effort. The old loose paint was scraped off and then any loose dirt wiped off.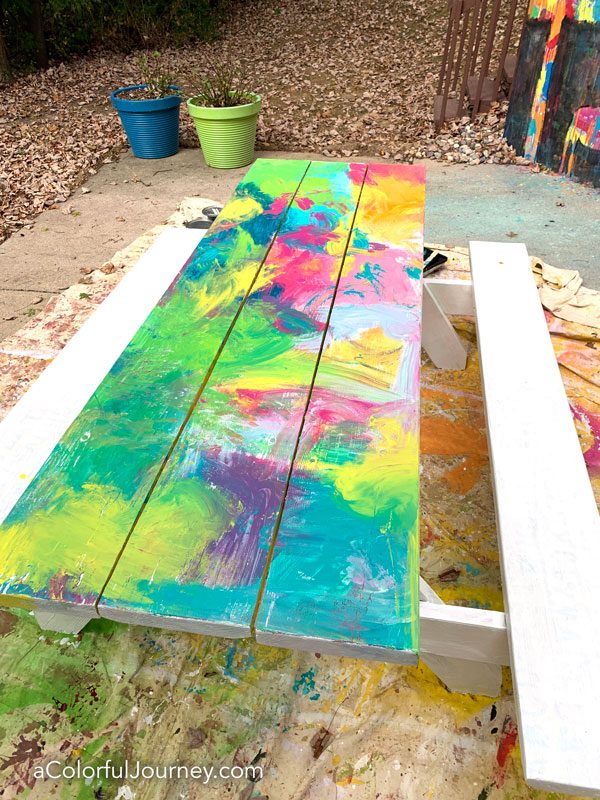 No primer was used at all. I did add a layer of white but that wasn't primer because all these paints came with primer mixed in – I'm all good with skipping a step!
One thing to know about outdoor paint is that it should be only for outdoor things. It can be tempting to use up leftover paint on indoor projects but please don't! Exterior paints should only be used on exterior projects. Did I mention, only use it on exterior stuff?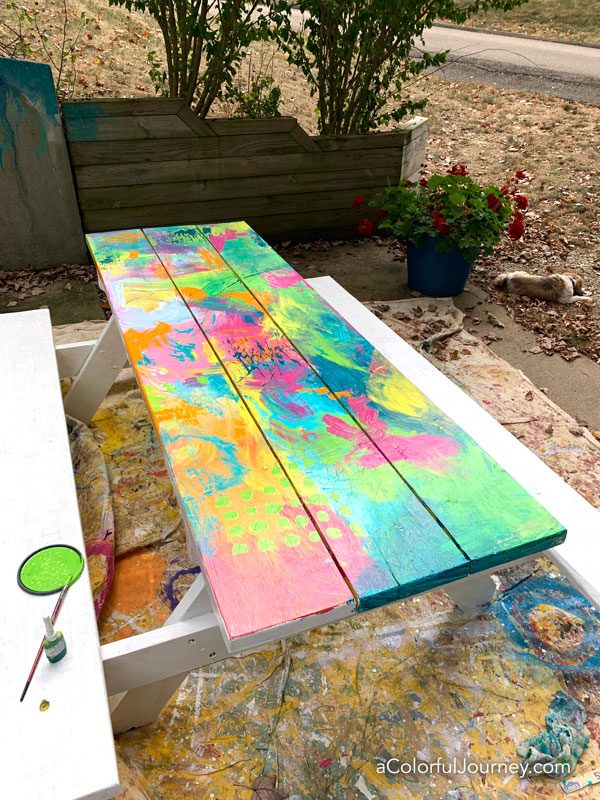 To add pattern and details, I tried using paint brushes.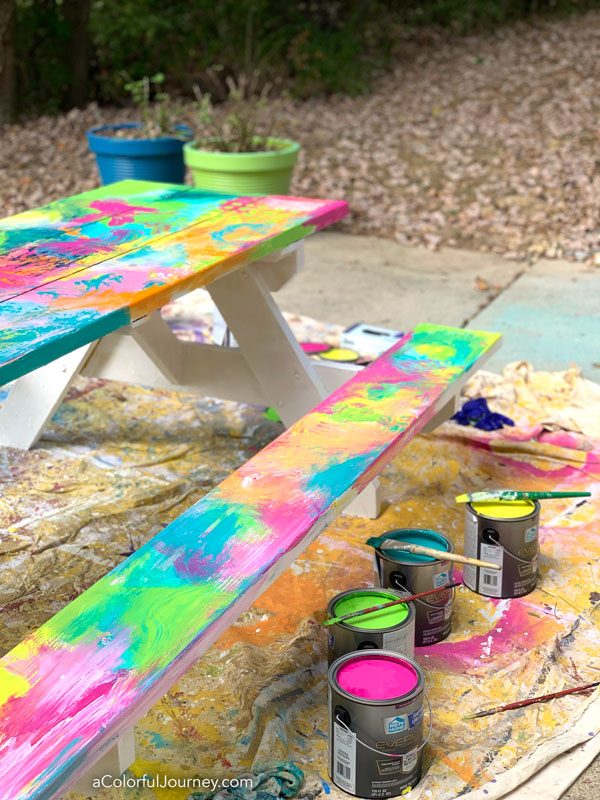 But finger painting was just more fun, so I got my hand into the paint.
So is it finished? Nope. Nothing around here is ever finished. More layers can always be added!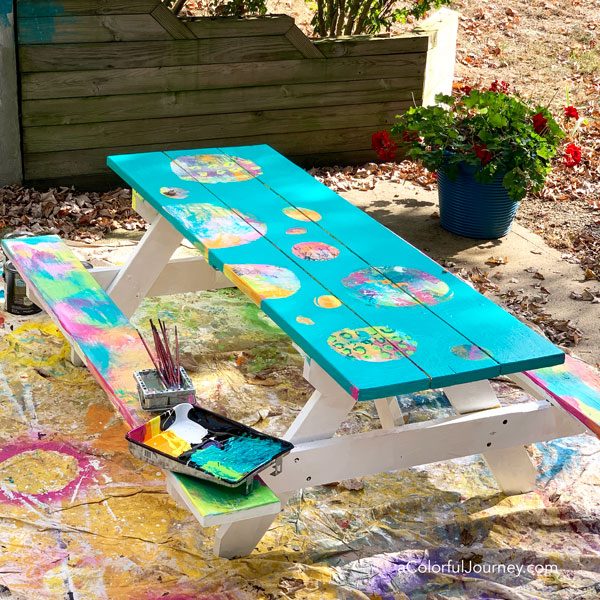 Here's the peanut gallery that kept an eye on me while I was painting. They even managed to keep out of the wet paint.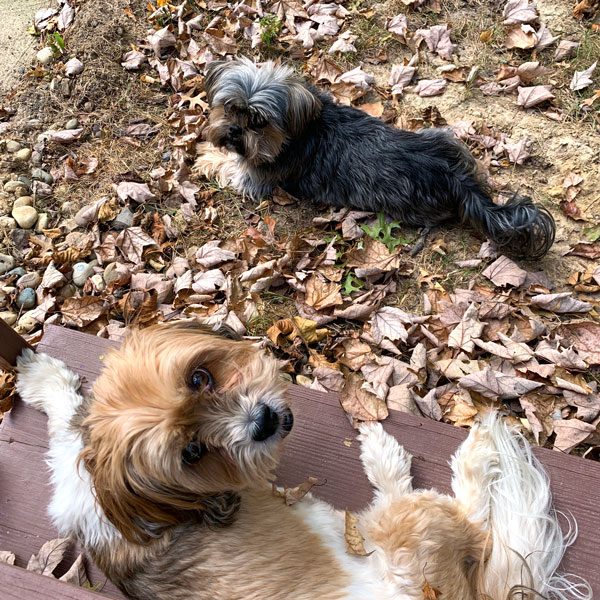 I definitely didn't anticipate one thing when I was opening all the paint cans, falling leaves.
This picnic table is over 20 years old but you'd never know that thanks to a fresh coat of paint.
If you've got any outdoor furniture, especially if it's old and worn, try giving it a fresh coat of playful paint!