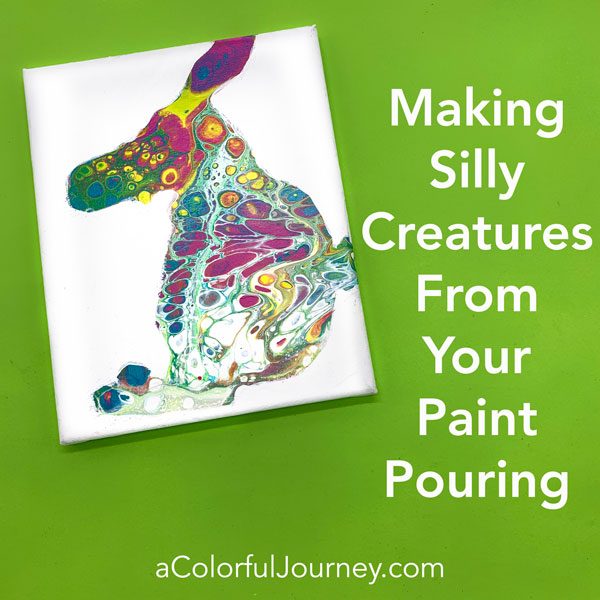 Paint pouring can make drawing easier. Really! Create playful creatures without the pressure to get proportions "right" or any other intimidating facets of drawing. How? By finding shapes in the cells of a poured painting.
You start with any poured canvas. The more cells the better for finding characters and creatures in there. If you're curious how to do a canvas like this, I've got the entire process for you in a free download, The Paint Pouring Blueprint.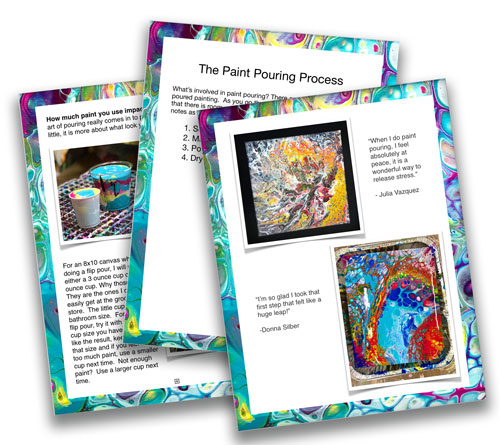 If I was looking at a blank canvas, it would feel paralyzing to draw something but when I start with a poured canvas I'm just looking for what is already there. So no pressure!
Every canvas is different, so if you're not seeing something right away, turn the canvas to look at it from a different angle or prop it up on the counter and step back from it. Changing your perspective can help creatures and images pop out.
Using a pencil, lightly draw the shape you see directly on the canvas. On this one, I saw a wonky bunny rabbit. You might see something different. That's the fun of this, each person can see something totally different.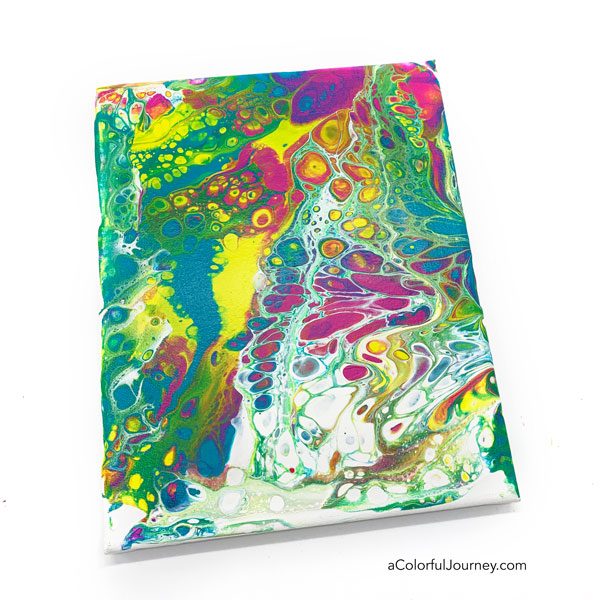 Once you've drawn the outline of the shape lightly in pencil, start painting around it. Use any color of paint that you want.
But be aware, that lighter colors may take more than 1 coat to cover up any darker colors underneath. If you're more patient than me, let it dry between coats.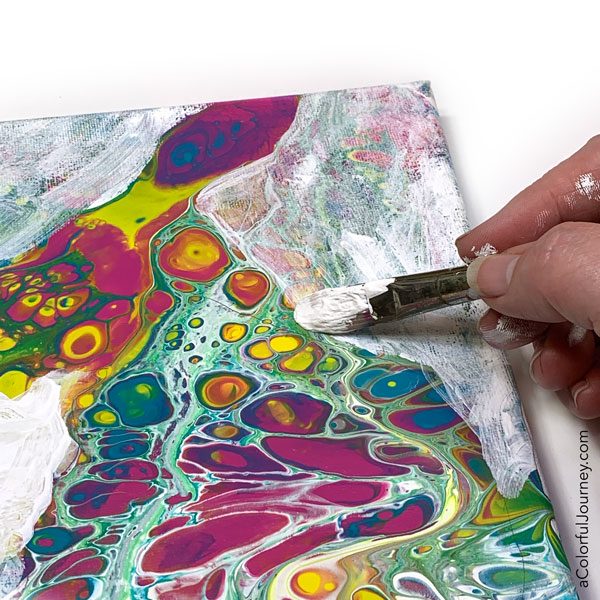 After you're done painting, erase any visible pencil lines.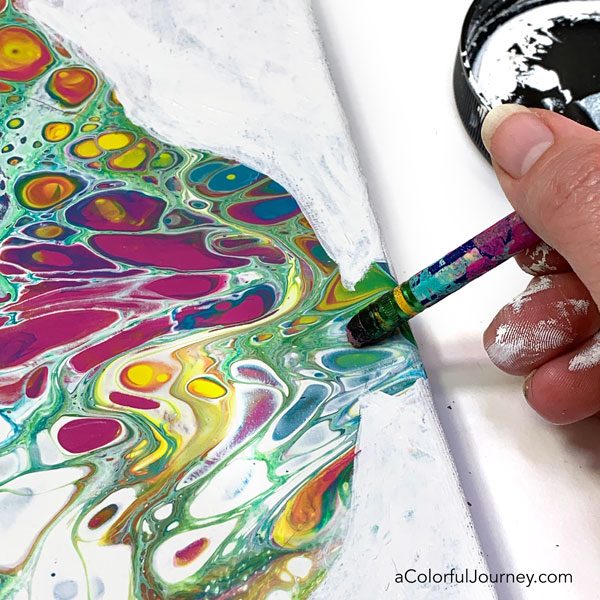 Do you need to seal this before you put it up on the wall? Since it was done with acrylic paints no sealing is required. But if you want a super shiny look, then you'll need to add a gloss finish to it. Something like DecoArts TopCoat or Polycrylic will make it shine.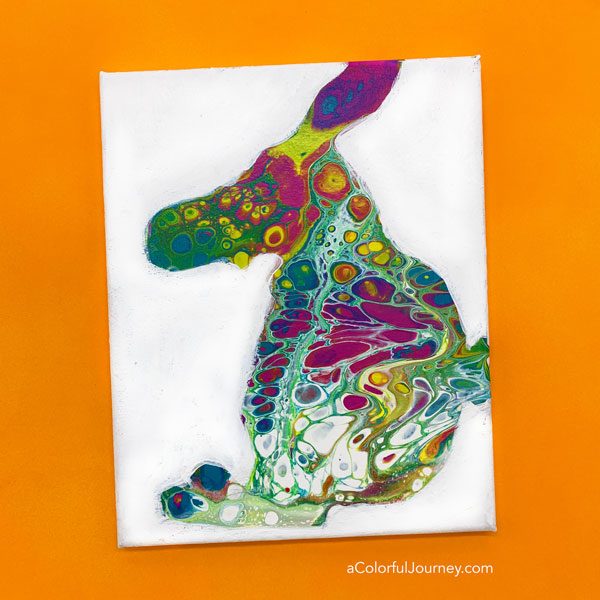 Next time you're doing paint pouring, see if you notice any playful creatures or characters on your canvas!