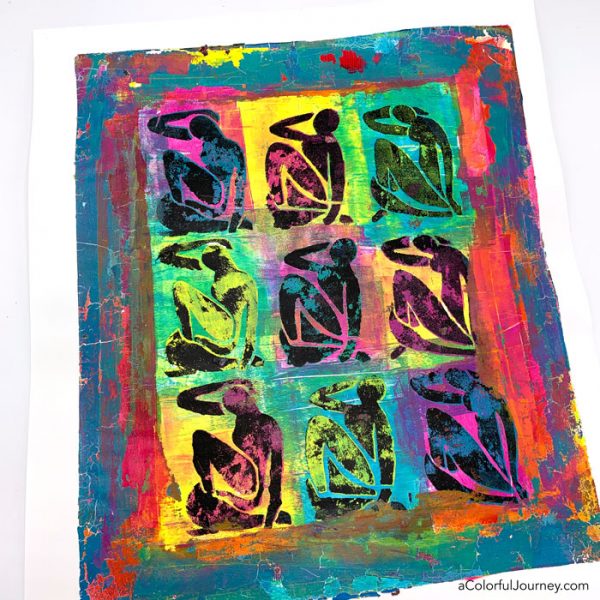 What secret have I been keeping? 4 new stencils! They've just been released at StencilGirl Products and there were 2 big influences on these, play and Henri Matisse.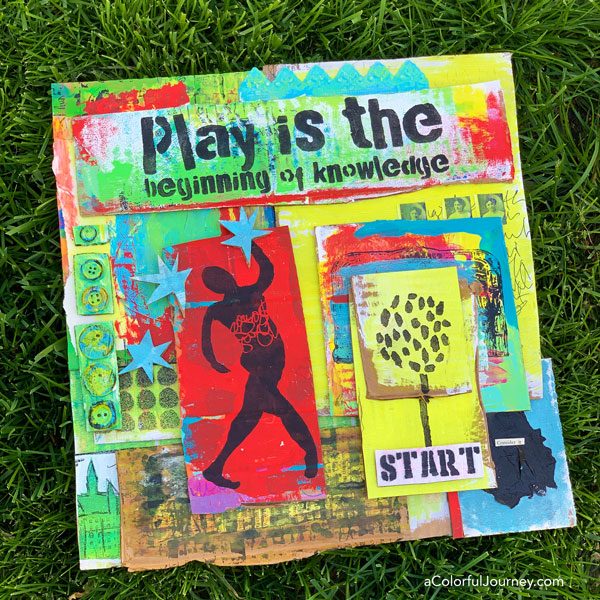 When I saw The Dance by Henri Matisse at the Museum of Modern Art, I was speechless. Sure I loved the feeling of unrestricted movement and the youthful spontaneity, but there was something more about it that I didn't understand until I did a little research.
This was a scandalous and rule breaking painting for its time. The ambiguous nudes were called barbaric, they didn't fit the traditional conventions of drawing figures at all.
This painting represents freedom to me. The freedom to not follow the rules, to make art the way that you want to, instead of the way that you're "supposed" to. That's how I feel about scribble journaling after years of handwriting critiques, so I added a touch of rebellious with it to the figures inspired by his painting.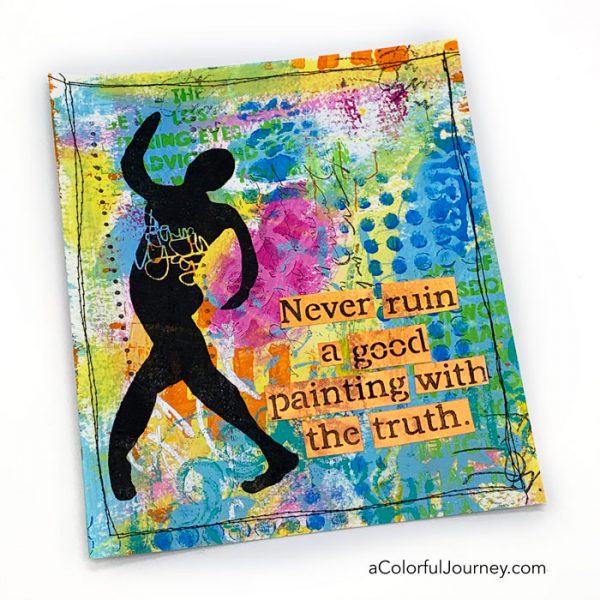 After learning what a rule breaker Matisse was, his quotes held even more wisdom. What he said back then is just as true now.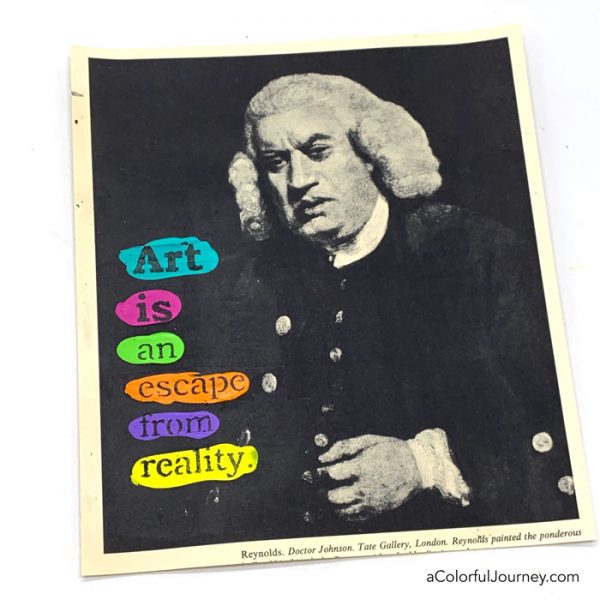 Imagine we were sitting down with Matisse, having a cup of coffee while chatting about the creative process and the artistic journey. These quotes of his are the words of advice Henri Matisse would give us. Oh to have a time machine!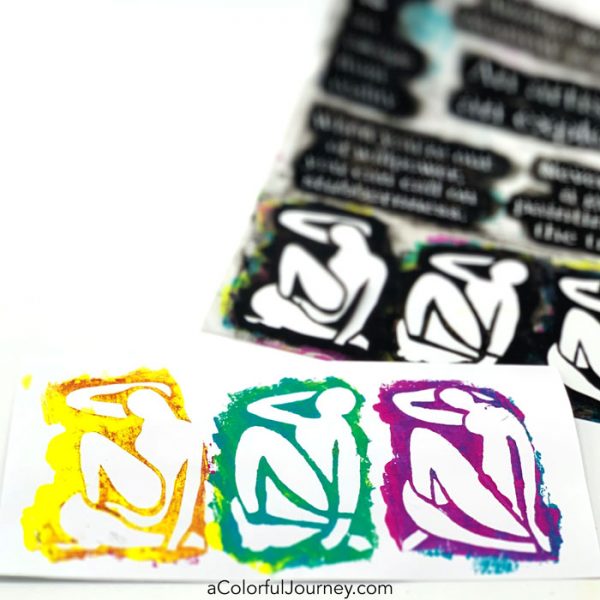 There was a time when Matisse didn't understand color. Hard for me to even wrap my mind around that the impressionist painter, John Russell, explained color theory to him. When Matisse said "an artist is an explorer" he was speaking from experience.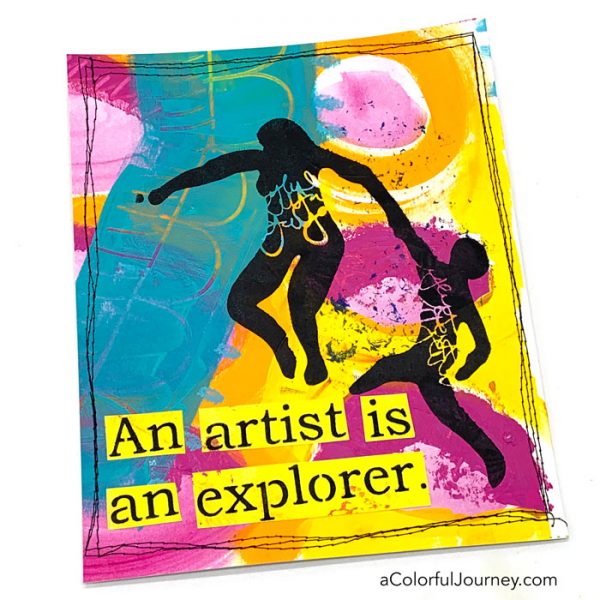 These figures revealed their personalities as I turned them into fabric art dolls. The Inner Child and the Guide holding hands, the Superhero who leaps over tall obstacles in a single bound, the Free Spirit who hears the music of the soul even in these noisy times, and The Adventurer is ready to head off and see what the world has to offer.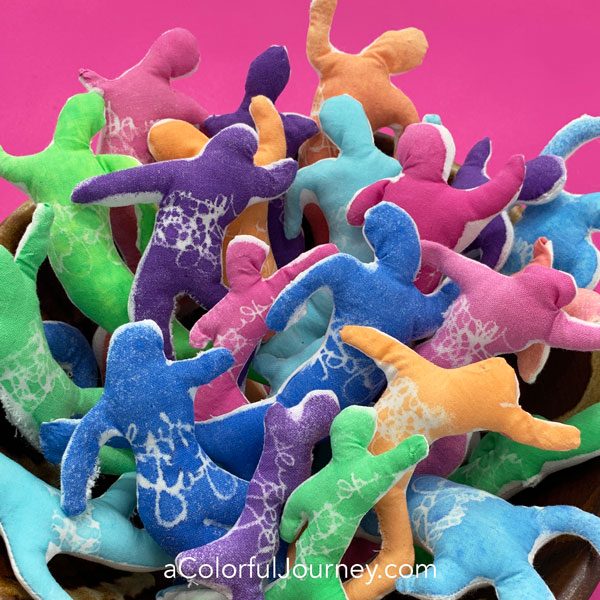 The inspiration for Silly Silas and Sigmund was dealing with the conversations that happen in our minds and finding a way to not take them so seriously.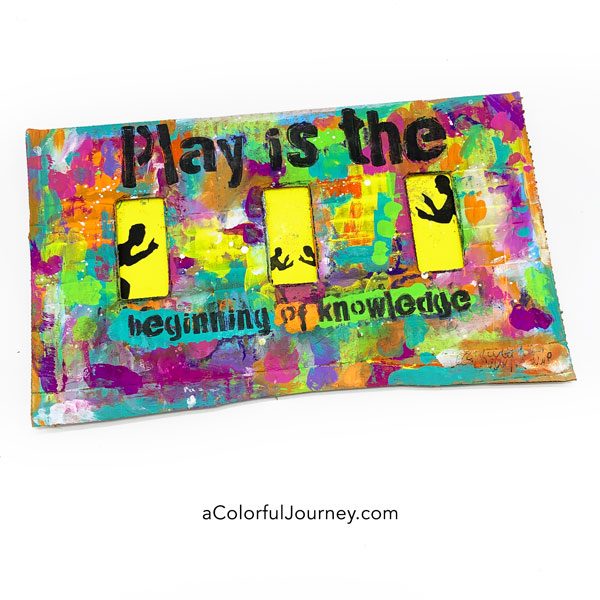 These characters are like vaudeville stage managers of our lives who just can't seem to take things too seriously.
Silas, on the bottom, is trying to coral all the everyday happenings, the feelings, the thoughts, while Sigmund is perched up top to get the best view of the show we call our lives. Both are quite opinionated and of course, share those opinions freely!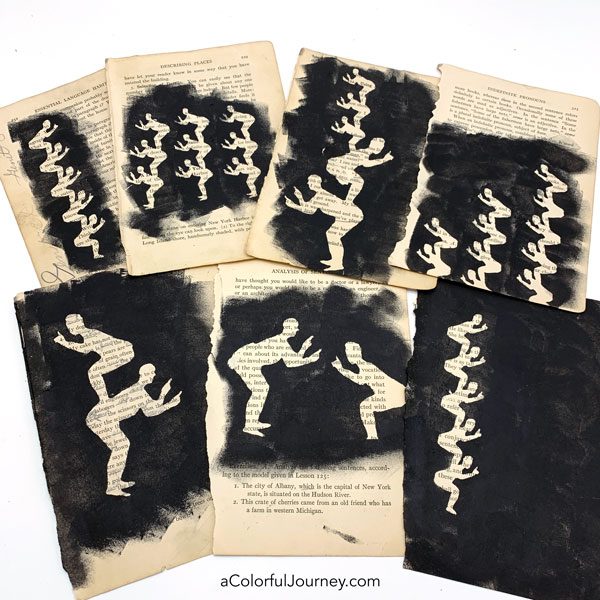 This stencil set is all about options. Not only do you have these characters in different sizes, you also get 3 masks with the stencil. That gives you lots of ways you can add a touch of playfulness to you art.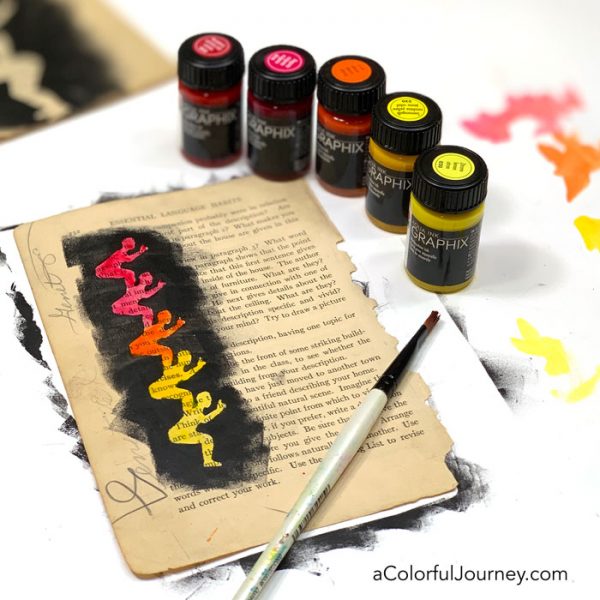 It's Time to Play is filled with quotes to remind us all that a little play is good for the soul! Play is powerful for your health. Yes, your health!
Studies show there are health benefits to play. It can help lower blood pressure, reduce stress, improve memory, stimulate the growth of the cerebral cortex, and that's all on top of having fun. When my family asks what I'm doing in my studio, I tell them I'm taking care of my health!
Who said all of these quotes?
My childhood may be over but that doesn't mean playtime is – Ron Olson
Life isn't as serious as the mind makes it out to be-Eckart Tolle
Getting old is when you walk around the puddle instead of through it- adapted from an RC Ferguson quote
A little nonsense now and then is cherished by the wisest- Roald Dahl
Play is the beginning of knowledge- George Dorsey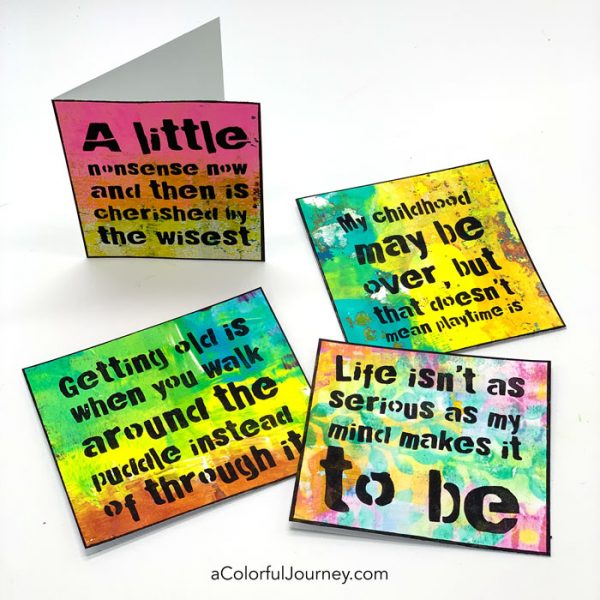 When you've got stencils with words and phrases on them, you can use them as they are & you can combine them together. Here I took a quote from Conversations with Matisse and combined it with parts of quotes from It's Time to Play to create a custom phrase.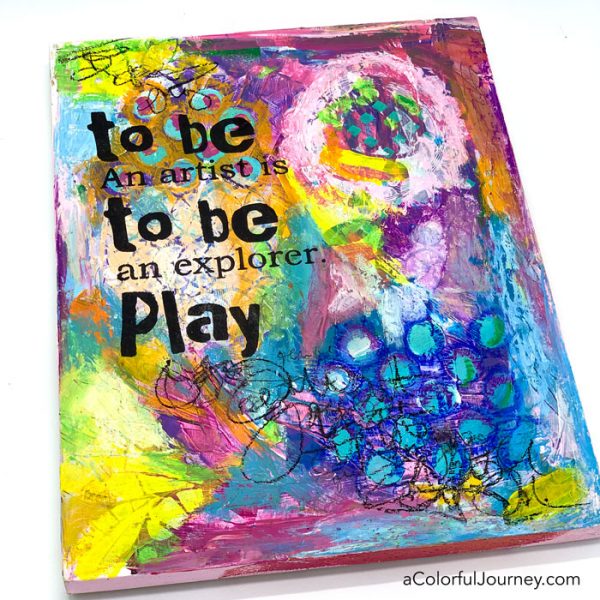 Thanks for stopping by for a bit of play! You can find all of these stencils at StencilGirl Products.
Want to know when I have new tutorials up using these stencils? Get subscribed to my newsletter and you'll be in the know!