It's so much easier to create when you can grab what you need effortlessly. Before I stared all this stuff was just tossed on the tray. It was hunting and searching for the pen I wanted or the color of paint. And it was always on the bottom of the pile. So I decided to get this mess organized!
The triangles are made out of watercolor paper and cut with an Eileen Hull die and now I can instantly see everything. No more hunting and searching!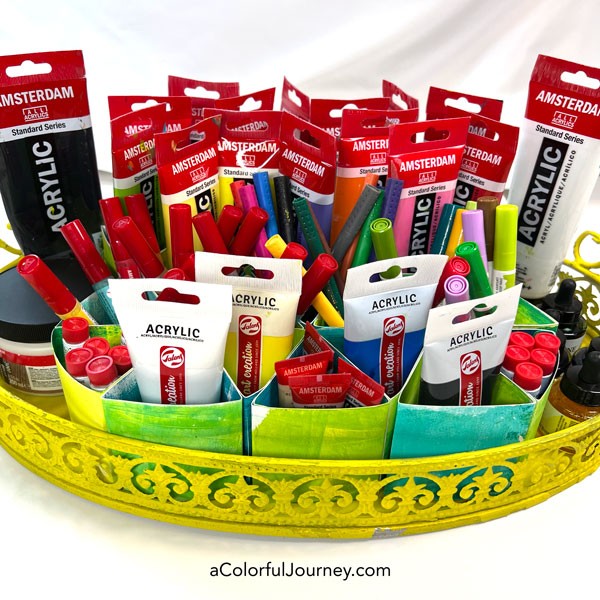 The great thing about creating this yourself, is you can use as many or as few as you want in your tray, box, or drawer! It's totally customizable to fit your needs.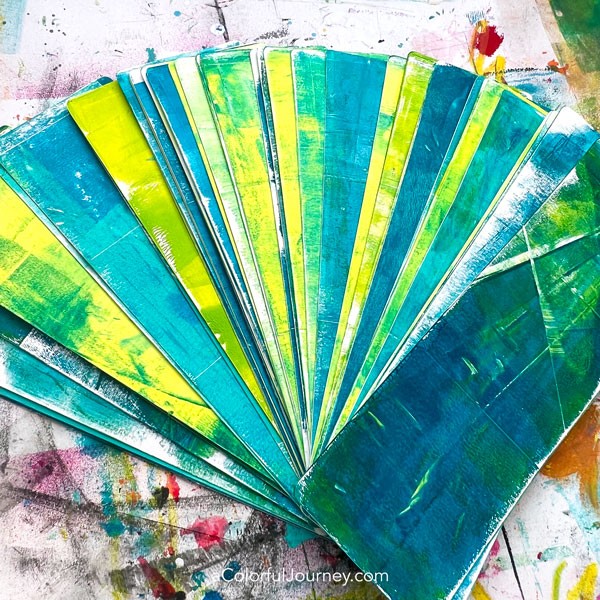 Of course, they could stay white, but they can also be whatever color you want! I went with blues and greens on the gel plate. Why the Gel Press plate? So that I could do it quickly and have each one unique!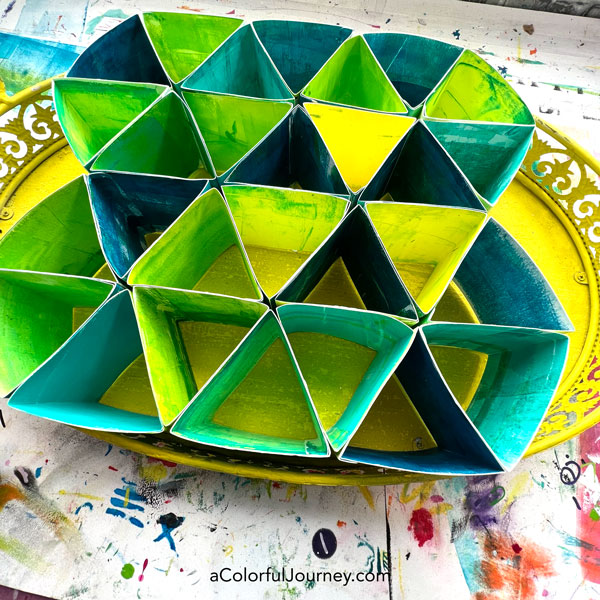 This is just like kindergarten when we would line up shortest to tallest. Tall art supplies in the back, short in the front and it makes it a whole lot easier to grab what you need!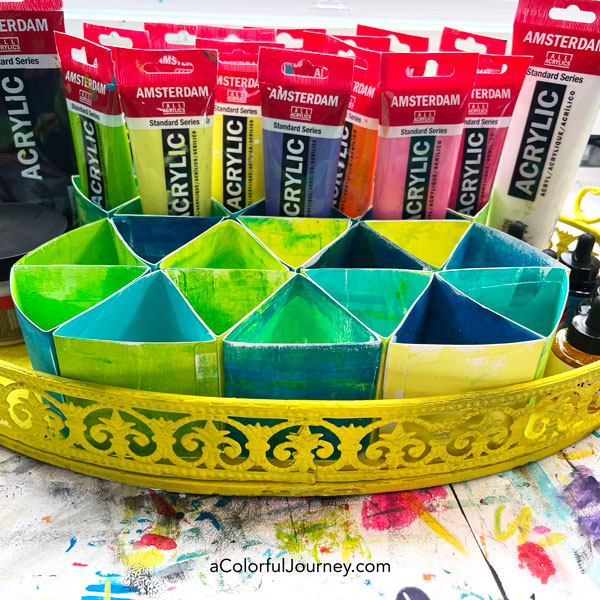 If you're looking for more art organization tips and tricks for art supplies, check out my studio tour.
Here are the supplies used. Some of these links may be affiliate links which means I get a small percentage and it doesn't cost you anything extra! It doesn't cost you anything extra and you get a really good feeling knowing that you are helping keep the free tutorials coming!
There are two dies by Eileen Hull listed below, the one I used is discontinued but she has another – it has a scalloped edge, but you just need to cut that off to do this project.