Stamping with ArtFoamies and alcohol inks was almost like using self inking stamps! See what I mean in the video as you see how these gel prints were made from start to finish!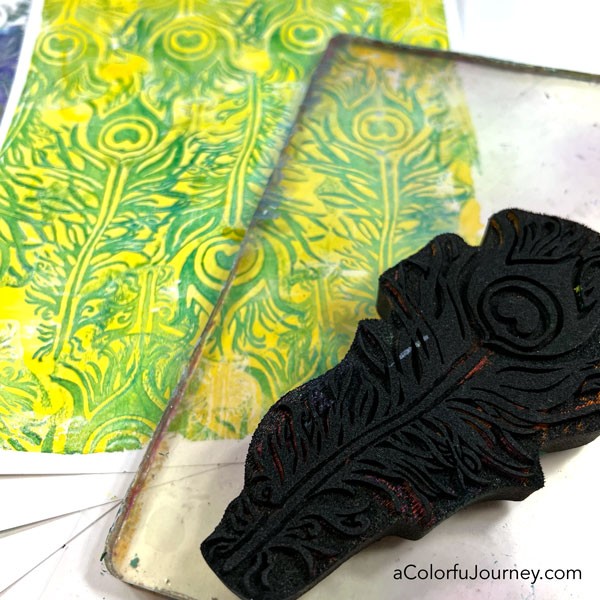 The ArtFoamies stamp I'm using here is Peacock Feather, the alcohol inks are a refill for Copic markers, and of course, the plate is a Gel Press plate. I say of course it's a Gel Press plate because they have the magical squish factor that is so important for printing!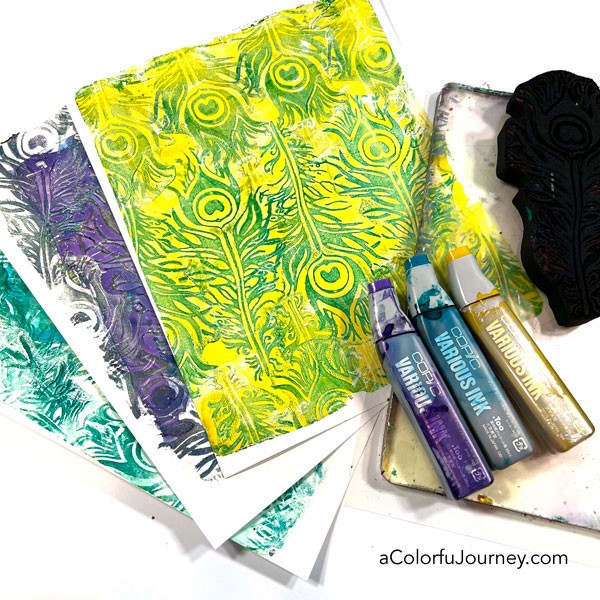 Want to know more about gel printing? From the Dos and Dont's of gel printing to what to do with your prints, check out my gel printing resources, techniques, and tutorials.